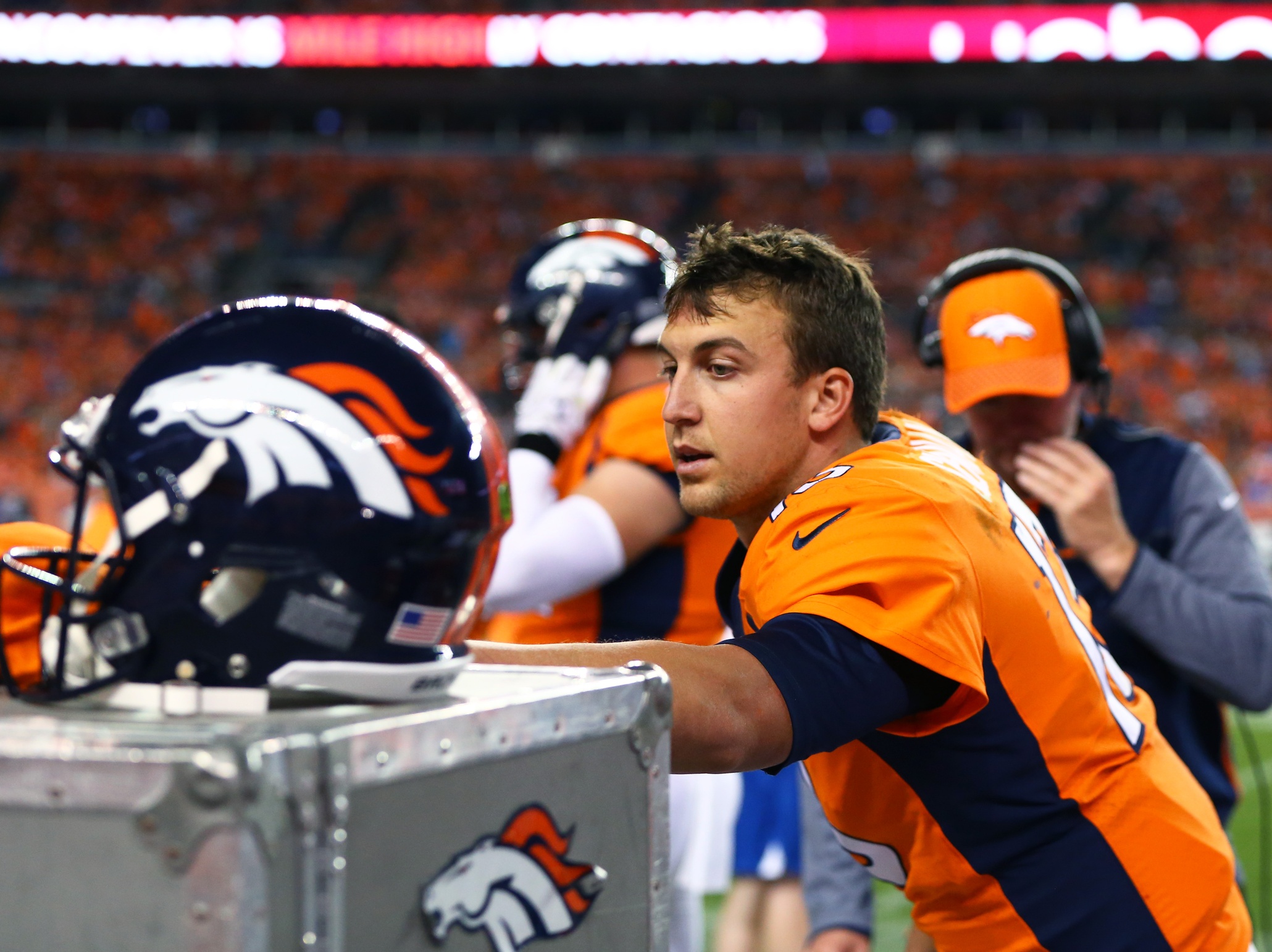 With their early-season bye week in the rear view mirror, the Denver Broncos now focus on the future, and competing for a spot in the AFC playoffs.
Through the first four weeks of the season, the Broncos sit at 3-1, a record created by a vastly improved run defense and a more consistent offense.
While the offense as a whole has been improved, starting quarterback Trevor Siemian acknowledges that there is still much work to do if the Broncos are going to be in contention for a playoff spot in the talented AFC West division.
Siemian also acknowledges that the offense has some positive things going for it in the early parts of the 2017 season, commenting on what the offense has done well so far: "As a group, just being good on third downs is helping us; helping our defense and helping our team. Last week, we weren't as good as we wanted to be; we were in a lot of third-and-longs, and that stinks. Just being good on third downs. I think again, it's early. I'm thinking back now, but I think we're in a good spot, so hopefully, we can keep getting better."
The Broncos' offense is currently ranked no. 6 in the NFL with a 46.7 percent third down conversion rate. This might be the biggest improvement as a team from the previous season, as the Broncos finished 2016 with the 31st-ranked third down conversion rate at a dismal 34.3 percent.
As players, and quarterbacks specifically, spend countless hours in meetings going over practice film, Siemian continues to seek areas of which he can improve on the field. Some of this can be done with "self-scouting," which Siemian took some time over the bye week to take part in. Despite a small sample size of four games, Siemian shed some light on how he "self-scouted" over the bye:
"A little bit of everything. Physically, fundamentals — all that kind of stuff. I look at all the turnovers and the bad things that happened. I look at all the things we've done well. I think the thing about this is it's a small sample size, so you don't want to look too much into anything. But it's good for all of us."
Siemian continued by expanding on what came of his self-scouting over the Broncos' bye week: "It's tough… we're in the middle of a season, so you're not rebuilding your game or anything. I think as an offense, we're close to where we want to be. Again, it's a good spot to be in."
Through four games, Siemian has thrown for 888 yards and seven touchdowns while completing 62.7% of his passes. While Siemian has improved over last season, he has also taken numerous hits behind shaky offensive line play. Siemian has been sacked 13 times thus far and has a sack percentage (a statistics that measures how often a quarterback is sacked in comparison to their number of pass attempts) of a hefty 9.4%.
So much of the Broncos' early season has seen the team improve in numerous areas compared to their disappointing 2016 campaign. Siemian himself admits the team is "close" to where they want to be. Time will tell whether the Broncos were able to close the gap of where they are and where they want to be over the bye week, starting with Siemian digesting and critiquing his play thus far.
This week, the Broncos host the injury-ravaged New York Giants as the team looks to improve to 4-1 on the season and keep pace with the division-leading and unbeaten Kansas City Chiefs.