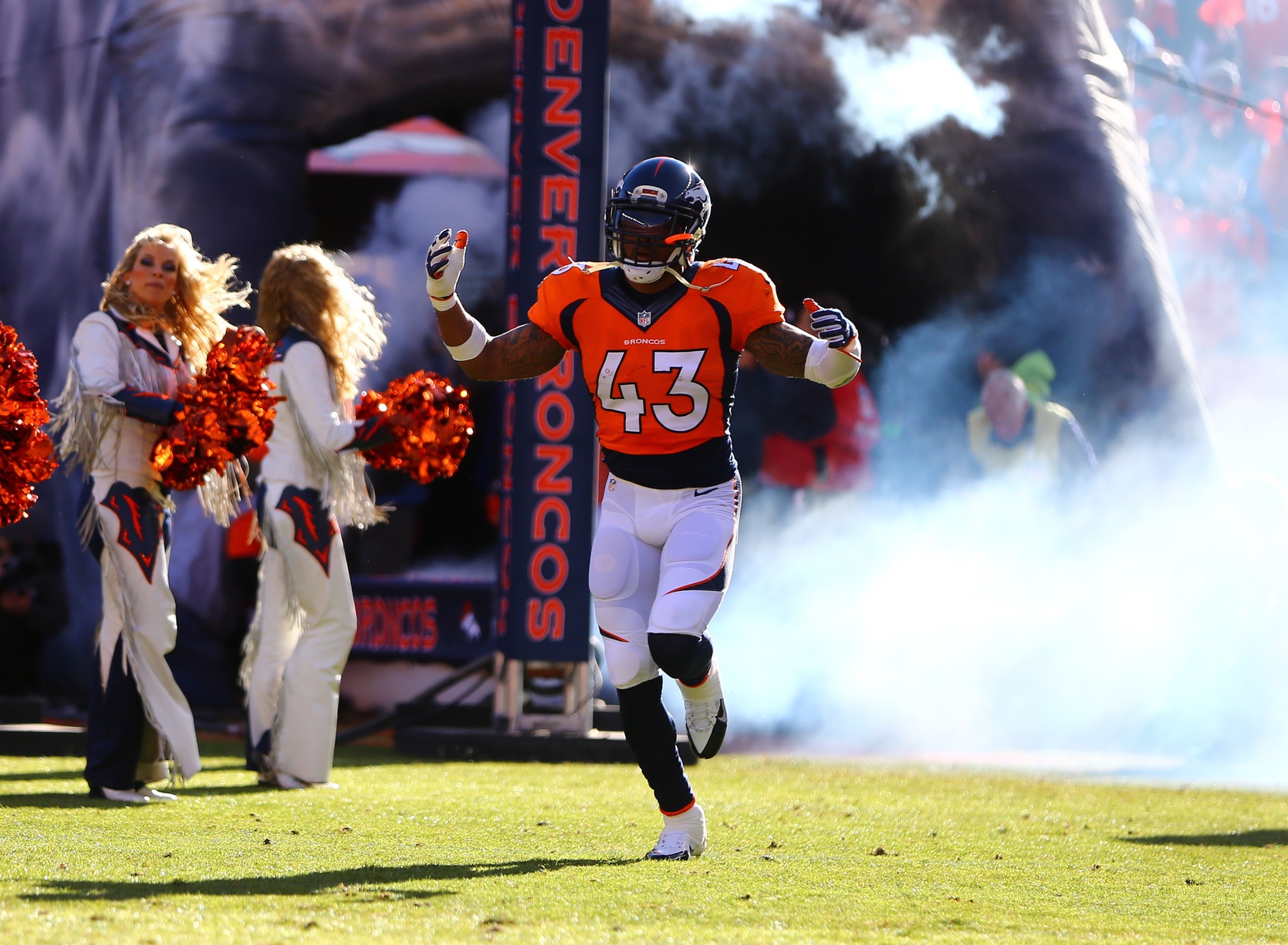 The Broncos' defense has taken its share of heat during the team's eight-game losing streak, but Ring-of-Famer Simon Fletcher isn't having it.
Speaking with Sean Walsh and T.J. McBride of Mile High Sports AM 1340 | FM 104.7, Fletcher made it clear that while the Broncos' defense isn't what it was in 2015, it's the team's woeful offense that's making them look far worse than they really are.
"I think that has a lot to do with it," Fletcher said. "My concern going into the season was the load that our defense has had to carry — and carried — for the last three or four years. At some point, it catches up with you. I just think the guys are banged-up more than they admit — or want to admit — and it's starting to show."
Fletcher, the Broncos' all-time sacks leader with 97.5 (Von Miller passed Karl Mecklenburg this season to vault into second place with 82.5), doesn't believe, however, that the departure of beloved coordinator Wade Phillips is the main subtraction to the defense, instead suggesting that a unpopular cost-cutting maneuver by general manager John Elway has proved more problematic.
"I would put more stock in T.J. Ward's locker-room leadership being more of a factor than Wade as a coach," Fletcher said. "You've got a guy out there on the field with you that's full of fire, and I think that inspires the rest of the guys on the field more than a coach on the sideline."
When asked about the offense's ineptitude, Fletcher went straight toward the unit that he fought every down as a player. "If you go back to last season, our offensive line was suspect. We go out and get [Garret Bolles] as a first-round pick, but it wasn't a one-player fix on our offensive line. So if your quarterback isn't protected, and holes aren't consistently open for your running game, that means your offense is struggling, which means that their confidence is never getting off the ground — and your defense is being overworked at times."
When asked about the quarterback's role in the sputtering offense, separate from the offensive line, Fletcher demurred. "I don't think you can separate one from the other — or the running game. It all hinges on the effectiveness of the guys up front; protecting and opening holes."
"In my opinion, you can bring whoever you want in at quarterback, but if he's not getting time to go to his second and third reads, his options — if he's not feeling comfortable in the pocket, it doesn't matter who you've got back there."
In the end, Fletcher knows as well as anyone that the Broncos' quarterback situation is a disaster, and when asked how they fix it, the man who took more quarterbacks to the ground than anyone who ever wore a Broncos' uniform had a less-than-inspirational reply:
"Look for a four-leaf clover."
Click here to listen to the full interview with Simon Fletcher, including what he had to say about head coach Vance Joseph, the Broncos' near-term future, and much more, or listen to the podcast below.
Catch Walsh and McBride, every weekday from 2p-4p on Mile High Sports AM 1340 | FM 104.7 or stream live any time for the best local coverage of Colorado sports from Denver's biggest sports talk lineup. Download the all-new free Mile High Sports Radio mobile app for Apple or Android.