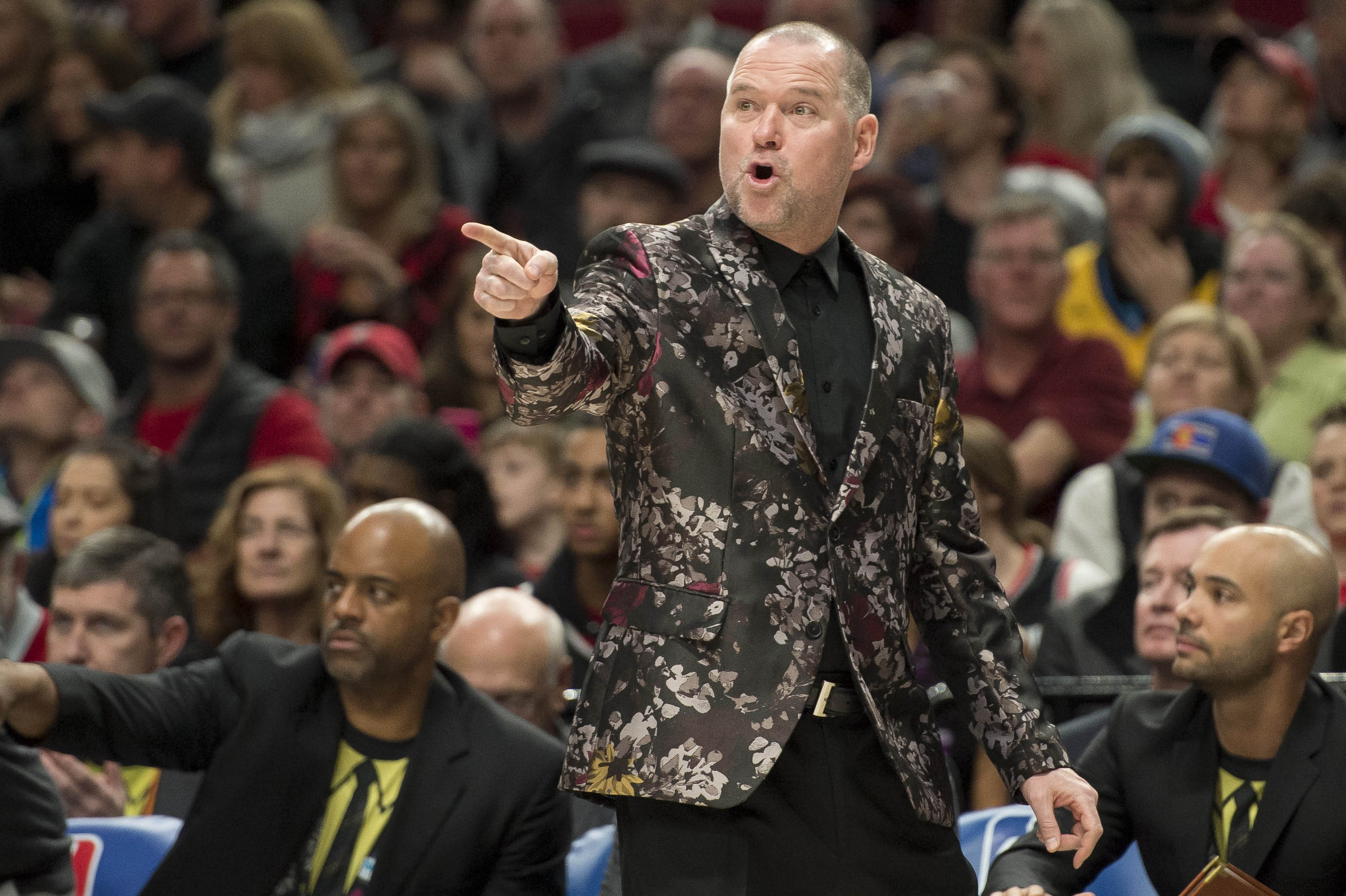 According to league sources, the Denver Nuggets will have a new point guard joining their roster next season in Argentinian point guard Facundo Campazzo who most recently played for Real Madrid.
I originally reported Denver's interest in Campazzo the night before the NBA Draft on the Rocky Mountain Hoops Podcast which you can find here.
A deal is not finalized at the time of this writing, but the same sources have indicated that both the Nuggets and Campazzo are operating as if a deal will be completed. So much so that Campazzo's agent went directly to Adrian Wojnarowski of ESPN to report that the deal is completed even if the Nuggets are not conveying the same message. Marc Stein of the New York Times was the first to report that Campazzo was signing a two-year guaranteed contract with the Nuggets.
Regardless of when Campazzo officially puts ink to paper, Denver suddenly has quite a few talented playmakers on their roster. Campazzo is joining a deep backcourt that already features Jamal Murray, Gary Harris, Monte Morris, Will Barton III, and PJ Dozier. So on the surface it seems strange that Denver would be brining in yet another gifted guard. It becomes even more strange when looking at the deal from Campazzo's point of view. He was playing an integral role for Real Madrid which is arguably the most talented team outside of the NBA. It is safe to assume that for Campazzo to leave a situation like that, he likely has expectations about his role and playing time on the Nuggets. So how would Denver's rotation work with Campazzo on the team?
Well, sources within the Nuggets organization have made it clear that they believe Morris and Campazzo can play together and that the signing of Campazzo does not mean Morris' time in Denver is coming to an end. The Nuggets have been interested in Campazzo for the better part of three years and when the finally found an opportunity to sign him, they took advantage. As I originally reported in Part 1 of the 2020 Denver Nuggets Offseason Primer, Morris is looking for an extension from the Nuggets and that remains true at the time of this writing. It appears the Nuggets also are interested in getting an extension done with Morris as reported by Mike Singer of The Denver Post. So the idea that the Campazzo signing means Morris could be moved elsewhere seems to be false.
The most simple way to sum things up is this: the Campazzo signing is more about acquiring talent than an indication of future moves. Campazzo is one of the most gifted passers on earth and joining him with Nikola Jokic is a fever dream for their pass-happy offense. Oh, and he will be able to also add that type of creation to the Nuggets bench unit which had issues scoring last season.
This likely means that PJ Dozier and first-round draft pick RJ Hampton will not have a rotation spot in this upcoming season despite Dozier signing his first full-time NBA deal with the Nuggets prior to the 2019-20 season restart in Orlando. In addition to that, the Nuggets need to have safeguards in place to counter against potential injuries to Harris or Barton who have both had issues staying on the court over the past two years. Having Campazzo as a fantastic offensive fit with both the starting group and bench unit addresses that need.
The terms of the deal have yet to be reported or released, but all indications point to the Nuggets new reserve backcourt to feature both Morris and Campazzo which makes Denver that much more difficult to defend going forward.