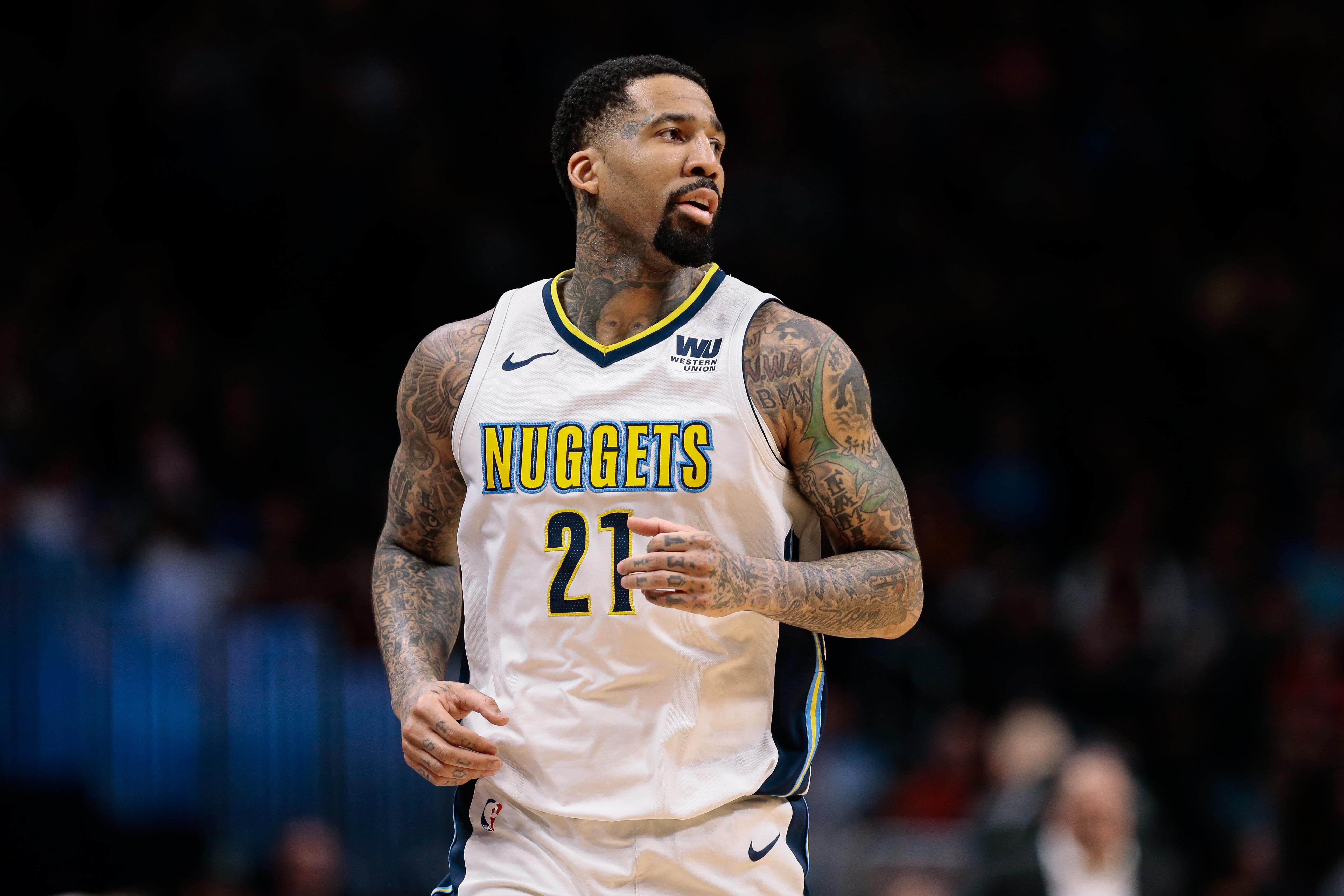 According to league sources, the Denver Nuggets are close to agreeing to a deal to send Wilson Chandler to the Philadelphia 76ers.
The Nuggets will be sending a 2021 second-round pick and the right to swap second-round picks in 2022 with Chandler to Philadelphia and in return, Denver will be receiving cash considerations league sources tell Mile High Sports.
The Nuggets were staring down a massive tax bill after signing Will Barton to a four-year deal with $54 million, including $1 million in incentives, and singing Nikola Jokic to a five-year max contract worth $146.5 million. Trading Chandler without receiving any incoming salary helps take the Nuggets tax bill down from $51.3 million all the way down to just $14.3 million.
Trading Wilson Chandler to Philadelphia will save Denver $50M in combined salary and luxury tax. The Nuggets tax bill now drops from $51.3M to $14.3M. The $12.8M Chandler contract can be traded immediately without any restrictions because Philadelphia acquired him with room.

— Bobby Marks (@BobbyMarks42) July 3, 2018
With Chandler now out of Denver, expect Will Barton to slide into the starting small forward role. To help with depth, Denver can turn their attention to signing Torrey Craig, who is a restricted free agent and a player that the Nuggets value. Keeping Craig, who already was a staple in Michael Malone's rotation, would go a long ways towards shoring up the depth on the wing.
Denver will continue to search for deals to also shed the salaries of both Kenneth Faried and Darrell Arthur. Regardless, trading Chandler to a contender, clearing salary all while also not giving up a first-round pick is a win for all parties involved.