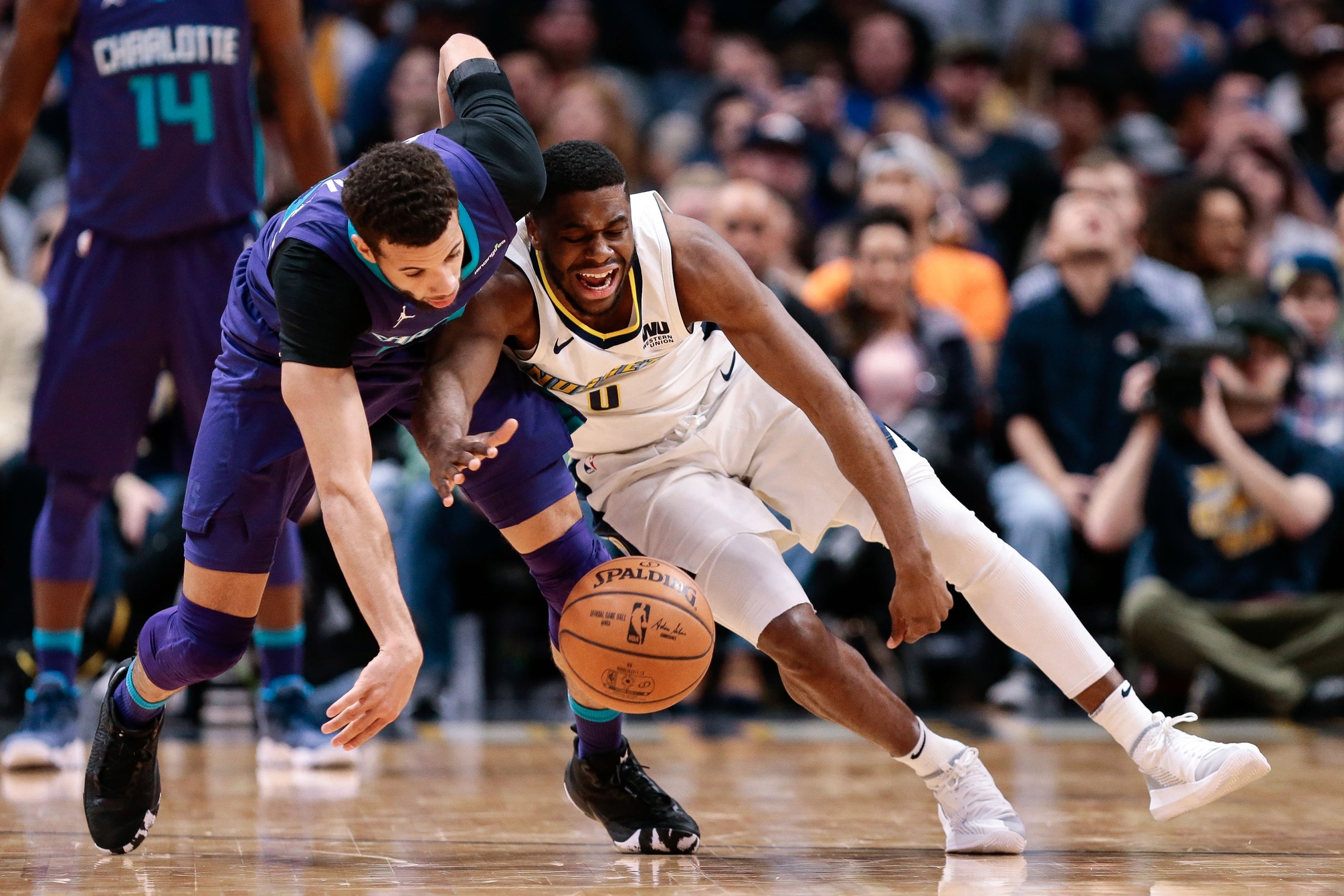 The Denver Nuggets have traded Emmanuel Mudiay to the New York Knicks in a three-team deal with the Dallas Mavericks and the Knicks according to Adrian Wojnarowski of ESPN.
The three-team deal will have Emmanuel Mudiay heading to New York, Devin Harris headed to Denver, and Doug McDermott heading to Dallas with one of the Nuggets' second-round picks going to Dallas according to Shams Charania of Yahoo Sports. The Nuggets are also getting a second-round pick from the Knicks via the Los Angeles Clippers, according to Wojnarowski of ESPN and Marc Spears of the New York Times. So, overall, the Nuggets swap Mudiay for Harris and their own second-round pick for the Knicks second-round pick that originally comes from the Clippers.
While many may question this deal, there is a lot to be excited about. The Nuggets have wanted to move on from Emmanuel Mudiay to clear future money and were able to do so. They get the backup veteran ball-handler they were looking for and move off of a player they wanted to move on from in Mudiay. Denver also got a solid deal considering that the Orlando Magic got nothing more than just a single second-round pick for Elfrid Payton, who has actually put up better number than Mudiay in his career. Now, Denver gets a legitimate veteran point guard to help them in their pursuit of a playoff spot.
Devin Harris is a 13-year NBA veteran who will provide shooting and backup ball-handling for the Nuggets. Harris is averaging 8.5 points, 1.9 rebounds, and 1.9 assists while shooting 41.5 percent from the field and 35.2 percent from three in 18.3 minutes per game.