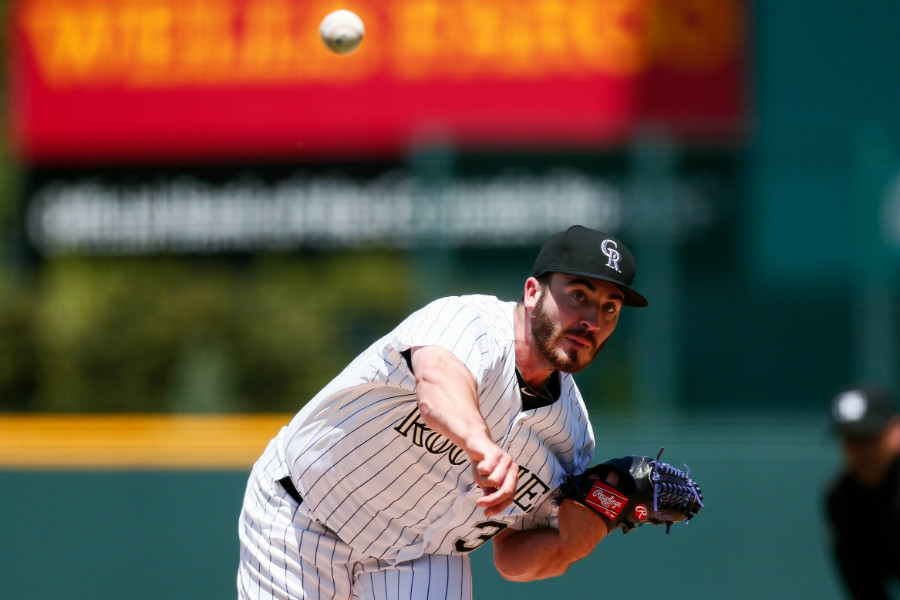 Colorado Rockies starting pitcher Chad Bettis received the unfortunate news a number of days ago that his testicular cancer had resurfaced, forcing the 27-year-old to put his baseball career on hold. On Monday, he began chemotherapy.
Uncertain of what was in store for Bettis, the Rockies did not place a timetable on a return. Although that still remains the case, Nick Groke of the Denver Post reports that Bettis is striving to make a comeback by the summertime, possibly around the All-Star game.
From Groke: 
Bettis probably will need multiple rounds of chemotherapy. But he is aiming to pitch with the Rockies sometime this summer, [Rockies manager Bud] Black said, perhaps by the all-star break. A timeline for his return is far from certain. Doctors need to see how he reacts to the treatment for cancer. It is possible Bettis could miss the season. 
Bettis was set to be the anchor of the Rockies young, optimistic starting rotation in 2017. The oldest of the presumed bunch, Bettis posted a solid record of 14-8 last season with an ERA of 4.79.
Bettis is receiving treatment in Scottsdale, Arizona and will continue to work in the Cactus League, according to Groke. For now, pitching is off limits, as health is Bettis's number one concern at this point in time.