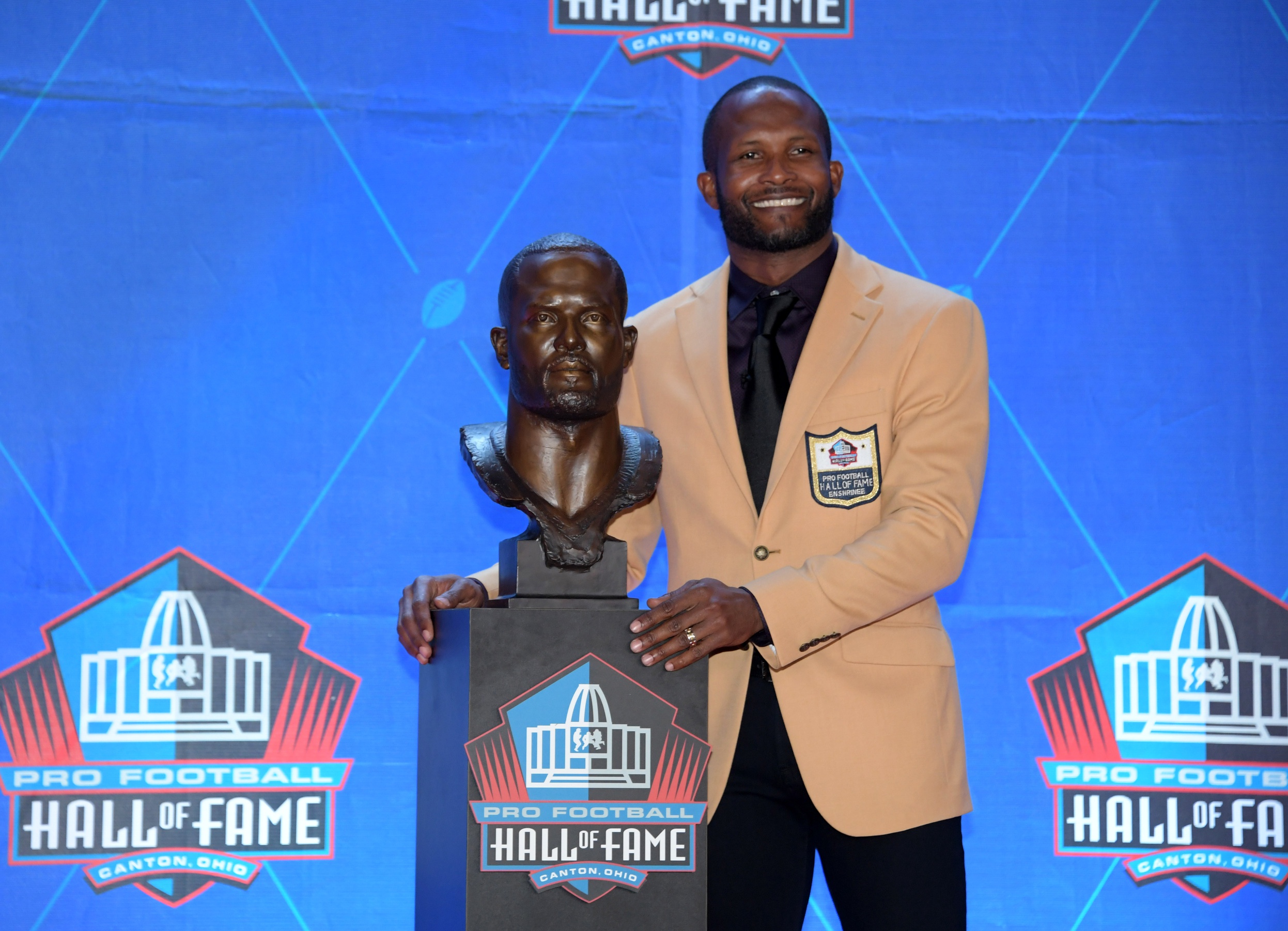 It's not easy to effectively and seamlessly mix sports, social commentary, gratitude, humility, appreciation, sincerity and pride into a single speech.
Somehow, Champ Bailey did just that.
Over the weekend, just as he did time and time again throughout his illustrious NFL career, the quiet and unassuming Bailey stole the show. On an evening filled with legends and legendary personalities, it was Bailey who shined brightest. And just as he was as a player, he was a class act from start to finish.
That's not to say the rest of Bailey's fellow inductees fell short – there's no right or wrong way, no manual or guide, to accepting one of the greatest honors in sports – it's just that Bailey was best. Even at a total run time of just over 30 minutes, there wasn't a word that felt redundant, forced or unnecessary. Like his jacket, Bailey's speech was pure gold.
The passing of Pat Bowlen prior to his induction into the Pro Football Hall of Fame was tragic. That he was unable to put into his own words what the game meant to him was a shame. But in a way, Bailey, who epitomized what and who a Denver Bronco should be, provided a walking, talking, smiling, crying example of what Bowlen valued most. Bailey's words about his former employer were simple and powerful and humble. Having Mr. B there to accept his own induction would have been magical, but having Bailey go in with the same class was undoubtedly next-best.
Bailey's list of "thank yous" to family and friends that the public might not have known was long but not obtrusive. He handled what can sometimes drag on efficiently and effectively.
The way that Bailey adequately acknowledged teammates – particularly his thoughts on Redskins great Darrell Green and Deion Sanders – and the way that his former teammates sang his praises following the ceremony, said everything one needs to know about the 10-time Pro-Bowler. His acknowledgments of Mike Shanahan, Joe Ellis, Jim Saccomano and Steve Antonopolus showed that Bailey appreciated people.
And then, Bailey successfully did what so many celebrities before him have failed to do well. He delivered succinct and effective social commentary on racism in America. It wasn't preachy. It wasn't over-the-top. It wasn't out of place.
It was human. It was honest. It was gentle. It was fair.
To get into the Pro Football Hall of Fame, one must unequivocally be a winner. While inductees vary by all sorts of measures, being a winner is common to all.
But this past weekend, Champ Bailey won Canton.
And it wasn't even close.