Are you stuck trying to figure out what to buy that tortured Denver sports fan on your shopping list? Look no further, friend. We've compiled the worst and most bizarre gifts for that sports glutton for punishment in your life.
The Denver Broncos
Know someone who's stuck in the past and longs for the simpler days of perennial playoff appearances and Super Bowl runs? Buy them this lamp and have them stare at it, grasping for nostalgia instead of staring at Garrett Bolles grasping at other player's jerseys.
---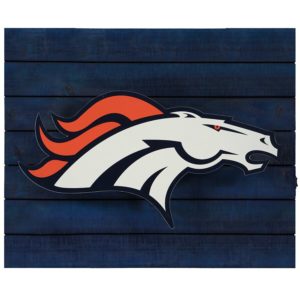 You don't have to place this incorrectly, you can apply it to your wall or secret pornography shed the proper way. Just wanted to point out that whoever took this photo couldn't be bothered to place it correctly.
---
An elaborate yet stylish way to carry around a massive jug of beer. We're a craft beer capital here in Denver and you may need this quantity of delicious brew to get through the final weeks of the season.
---
I bought these before. Not bad quality for the price but it really seems odd to put your dirty feet on these every time you drive. I think you should buy a set of Chiefs mats instead and feel the satisfying rush of endorphins as whatever gross stuff is on your shoes gets transferred to that Chiefs logo.
Colorado Avalanche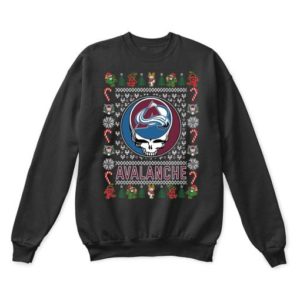 Grateful Dead Ugly Christmas sweater
I mean, this is heinous, but I guess it's supposed to be. It even has that late 80's cuff on the bottom. Just awful. And I never got the Dead/hockey connection. Hockey is more of a rock/punk music sport, not meandering guitar noodling and a bunch of people mindlessly spinning around. Although that does describe the Calgary Flames at times.
---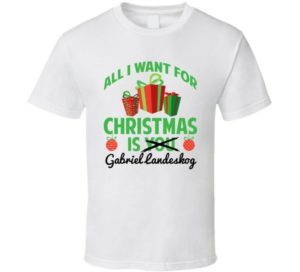 Weird Christmas shirt about Gabe Landeskog
I'm sure the Captain is on many wish lists, but if you absolutely need to tell the world about it, this shirt is for you. Weirdo.
---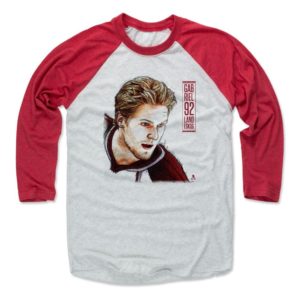 Another weird Gabe Landeskog shirt
While you're placating that odd duck on your list who requires all things Gabe, here's another design that someone actually drew (rather nicely too) and put on a shirt. Ok.
---
Quick. You're making a fine potato soup and you've gotta set you stir spoon down. The Avs have got you. Now add more garlic like you've just scored five-hole in the 7th round of a shootout.
Denver Nuggets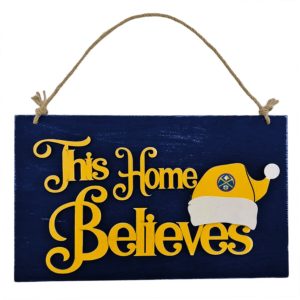 This home believes
Believing in Santa Claus or the Nuggets winning an NBA title? Because if you're going to sit there and wait for one or the other to walk through the door, give my best to the jolly fat man.
---
Nikola Jokic is like the world's largest ballet dancer as he prances through a defense and it should remind you of the sublime Christmas classic, the Nutcracker. But Tchaikovsky never had a triple-double as far as I know and this thing doesn't actually crack nuts, but at least it will scare the children.
---
Whoa. Have I been transported to the White House? Because this is some classy stuff right here. I've always thought, "yeah, I need my wine bottle to stand up, but can it combine my two favorite things: The Denver Nuggets and women's shoes?" Now we can have it all.
Colorado Rockies
This is the last thing you see in Minecraft before you die.
---
Ayyyy. The gift speaks for itself. The only thing missing is a designation on whether they're an MLB doormat or just the NL West's.
---
This beautiful light switch will look great in your home when you're turning out the lights on another Rockies season this June.
---
Again, pretty on the nose, but this may be the only thing taking the pain away when the superstars have been traded and a braying Cubs fan in your section is loudly cheering every pitch. Drink up Rockies fans.