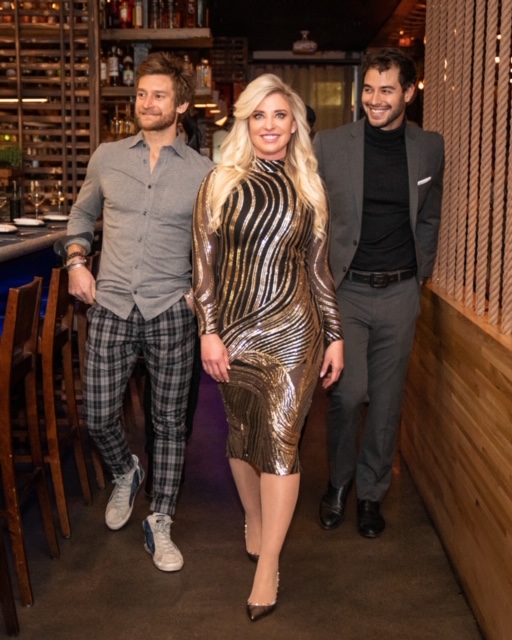 As seen in the 2020 Baseball preview issue of Mile High Sports Magazine.
What America's favorite pastime teaches us about getting to home plate
By Jessica Smith International Dating Coach, Yoga Instructor, host of the Game of Love Podcast, radio show and author of "21 Days to Feeling Gorgeous"
Imagine if your dates are a swing and a miss, then it's time to step up your game and start playing hardball. Once we return to normal life, people will be out and ready to find love. Love is full of foul balls, strikeouts, beanballs, and curveballs, which is why it's so important for you to quit playing t-ball and start playing in the major leagues. Here's how to be a heavy hitter and start swinging big lumber.
Step up to the Plate 
Game Three of the 1932 World Series at Wrigley Field, Babe Ruth confidently stepped up to the plate and offered his iconic point to the outfield. That moment not only shook the stadium but shook few young ladies as well. He had wildly impressive skills, don't get me wrong, but it was his swag that took it over the edge. Confidence is hella sexy. If you're looking to score a new lover or light the fire of your current partner—show up pointing, show up knowing you're a heavy hitter ready to crush it. I bet every dollar I have that Babe Ruth got, ehem, home that night.
Work on Your Swing
When it's game time you need to come prepared and ready to play. Know how to make the approach; know how to ask her out and how in order to smoothly steal second base. The Colorado Rockies practice their swing approximately 313 times per training session, refining their technique so they're ready to perform. This is probably how Colorado's sweetheart, Trevor Story, landed his lovely wife.
Expect Strikeouts
Long before we knew the sweet, sweet swings of Trevor, Nolan, Charlie or Todd, they were normal dudes swinging for the fences and often striking out. It took many seasons, many times up to bat and many swings to perfect their craft. Striking out is inevitable and part of the game. Since there is no crying in baseball, we don't take rejection personally. We continue to play on knowing that the right pitch will come, and we'll knock it out of the park.
Keep Your Eye on the Ball
With so many players on the field, it's easy to get distracted. Many people have FOMO (Fear Of Missing Out), and have their sights set on several people at once. Focus on one person at a time if you're looking to score.
Our beloved baseball teaches us many valuable lessons that we can apply to our love lives. Be confident, refine our skills, remain persistent, stay focused and you'll make it to home plate. Let's Play Ball.
Catch Jessica Smith on her radio show "Game of Love with Jessica Smith" every Friday at 7pm on Mile High Sports Radio FM104.7, AM1340 and stream the show live online at MileHighSports.Com
The Perfect Colorado Rockies Date Night
Take her out to the ball game. Take her out to the crowd. Buy her some peanuts and Cracker-Jacks…or, a Coors Light and hot dog and you'll be just fine. Gorgeous sunsets accompanied with cold beer and Totchos makes night games at Coors Field the ideal spot to delight your date.
Rockies Date Night Tips once the season gets started!
Pick a pregame rendezvous spot close to  the ballpark
Arrive at Coors Field well before the sun goes down and head to "The Rooftop" to watch the sunset
Be prepared to not really watch the game
Buy her a Rockies t-shirt for her to sleep in….so she thinks of you later