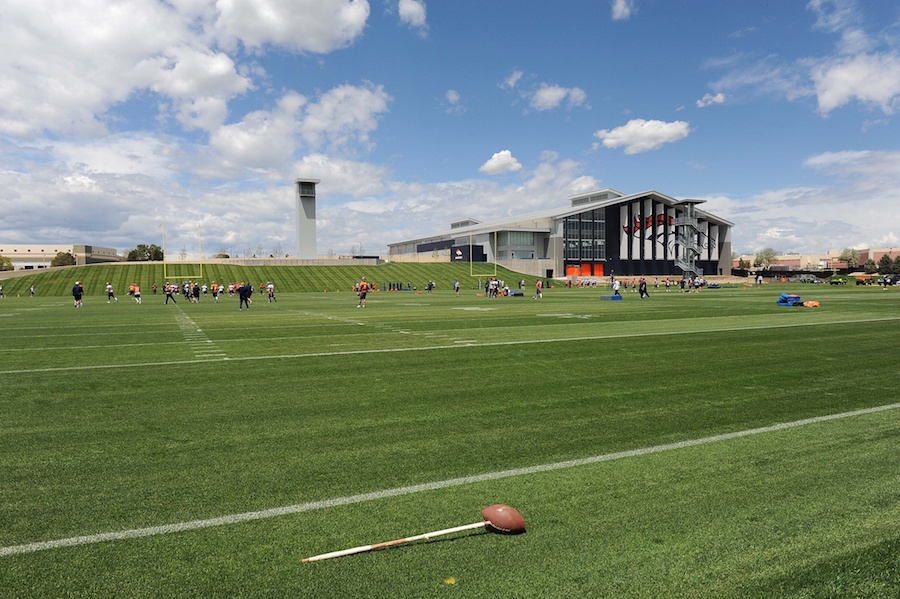 Sunday will mark the end of a very disappointing campaign for the defending Super Bowl champions. In today's NFL the Super Bowl champ missing the playoffs the following year isn't unheard of, but no one at Dove Valley expected this. Denver's all-world defense (the unit that carried them to a title last season) returned this season largely intact and has played great once again. But, this season that wasn't enough as the lack of offensive production finally caught up with the Broncos and was the central reason for their demise. Assigning blame for this will define the next six months for the Broncos.
Will this offseason be one of turmoil and the start of a power struggle, or a simple upgrade of talent on the roster?
Before the Broncos try and figure out what's next they must first identify what's broken. Everyone knows the offensive line isn't good, the tight ends were disappointing and there's no depth at running back. But the question is why. As the season progressed the white-hot light shined brightly at Gary Kubiak and the offensive coaching staff as people searched for scapegoats. There are two main reasons for this.
First, Denver's offensive system didn't work in any way, shape or form. Denver couldn't run the ball, they couldn't establish a consistent passing threat nor were they able to hide those deficiencies with creative game plans.
Second, there were multiple young players Denver was counting on to contribute on the field that appeared to regress this season. Ty Sambrailo, Cody Latimer and Jeff Heuerman are primary examples. The offensive coaching staff also only managed to get meager results from the rookie class.
While the offensive coaching staff holds a fair amount of responsibility for both problems, the front office shouldn't be absolved of fault. John Elway and his scouting department don't have the best track record when it to comes to drafting offensive talent or signing offensive reinforcements. If you blame Sambrailo and Latimer's development on the coaches, then Elway needs to take his lumps for the awful play of Donald Stephenson and disappointing play of Russell Okung.
The burning question (and the one that'll determine the types of fixes needed) is what do those in charge think is the cause of these issues: Scheme or a lack of talent?
It's the classic coach versus the front office schism, which has the propensity to get ugly. If Elway believes that he has given the coaching staff enough talent to work with and they aren't developing/utilizing that talent, expect a major coaching turnover. Offensive coordinator Rick Dennison has been a hot topic of conversation for this very reason. As has offensive line coach Clancy Barone. Both men are likely to be on the hot seat, but revamping the offensive staff could go much deeper.
Kubiak could be looking at not only replacing Dennison (his longtime friend) and Barone but also Gregg Knapp, quarterbacks coach/passing game coordinator. In which case Denver would be looking at a major overhaul of their coaching staff in favor of fresh ideas. And Kubiak will be asked to boot close friends.
Or it could go another way.
Elway could admit his mistakes in the draft and cut bait with guys like Sambrailo, giving the coaching staff more time to implement their philosophy with the talent needed to do so. In reality, Kubiak's crew has only had one full season to run his system. Elway has had six seasons to stockpile the offense with talent. But does Elway actually think he's made any mistakes?
Something has to give. Does Kubiak fight for his guys and point the finger at the talent accumulated? Or, does Elway say that Kubiak and his coaches aren't doing enough with what they have? This could get messy.
The offense was a disaster this season and every metric supports that. (Frankly, you wouldn't even need stats to figure that out; watching the games was enough.) Change is needed desperately. The Broncos can't afford to enter next season thinking that the status quo is going to produce different results. It might be premature to predict an impending power struggle between the front office and the coaches, especially such close friends as Elway and Kubiak, but it's not hard to see it happening given the disappointing results this season.
There is a storm brewing at Dove Valley and heads are going to roll this offseason. Determining who's held accountable for the failures on offense will ultimately be the deciding factor in which heads those will be.