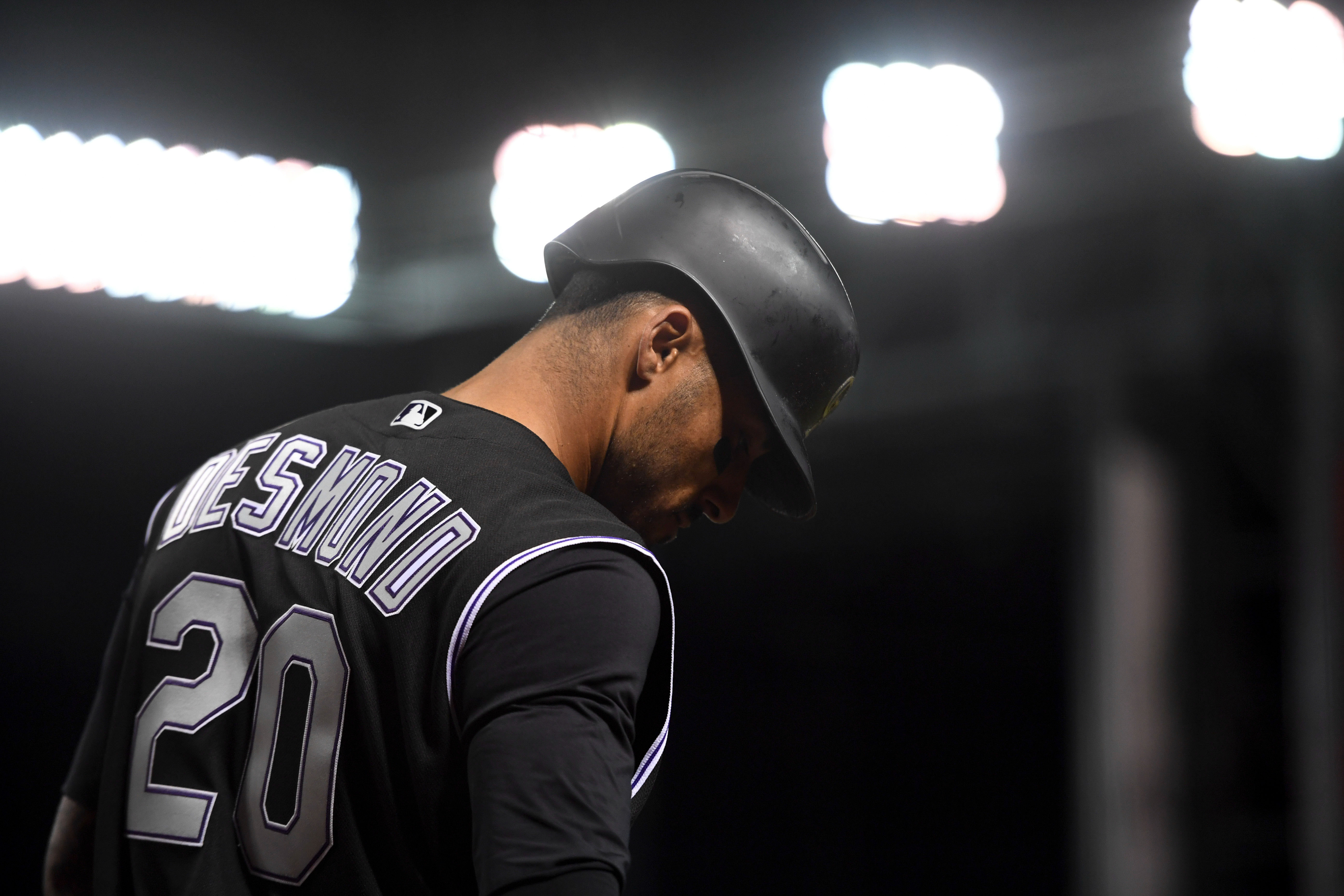 After a disappointing home stand that saw the Rockies strike out 60 times in six games — including 13 times in the finale against a pitcher who was making his major-league debut — there's no doubt about it: the free-swinging Rockies have a major problem.
Host Shawn Drotar and guest Nate Lundy (Co-hosts, "Mornings at 5280′") debate who's responsible: the players? Manager Bud Black? GM Jeff Bridich? The truth is that it's a combination of all three — which makes the growing problem all the more difficult to fix.
The Rockies are set to hit the road, facing NL West rivals San Diego, San Francisco and Los Angeles in three of baseball's best pitchers' parks. Is that a recipe for disaster? Check out the latest "Blake Street Irregulars"!
Brought to you by Tap XIV (tapfourteen.com) on Blake Street in Denver.
Follow Shawn Drotar on Twitter: @sdrotar
Follow Nate Lundy on Twitter: @natelundy
AMP users: Click here to listen.