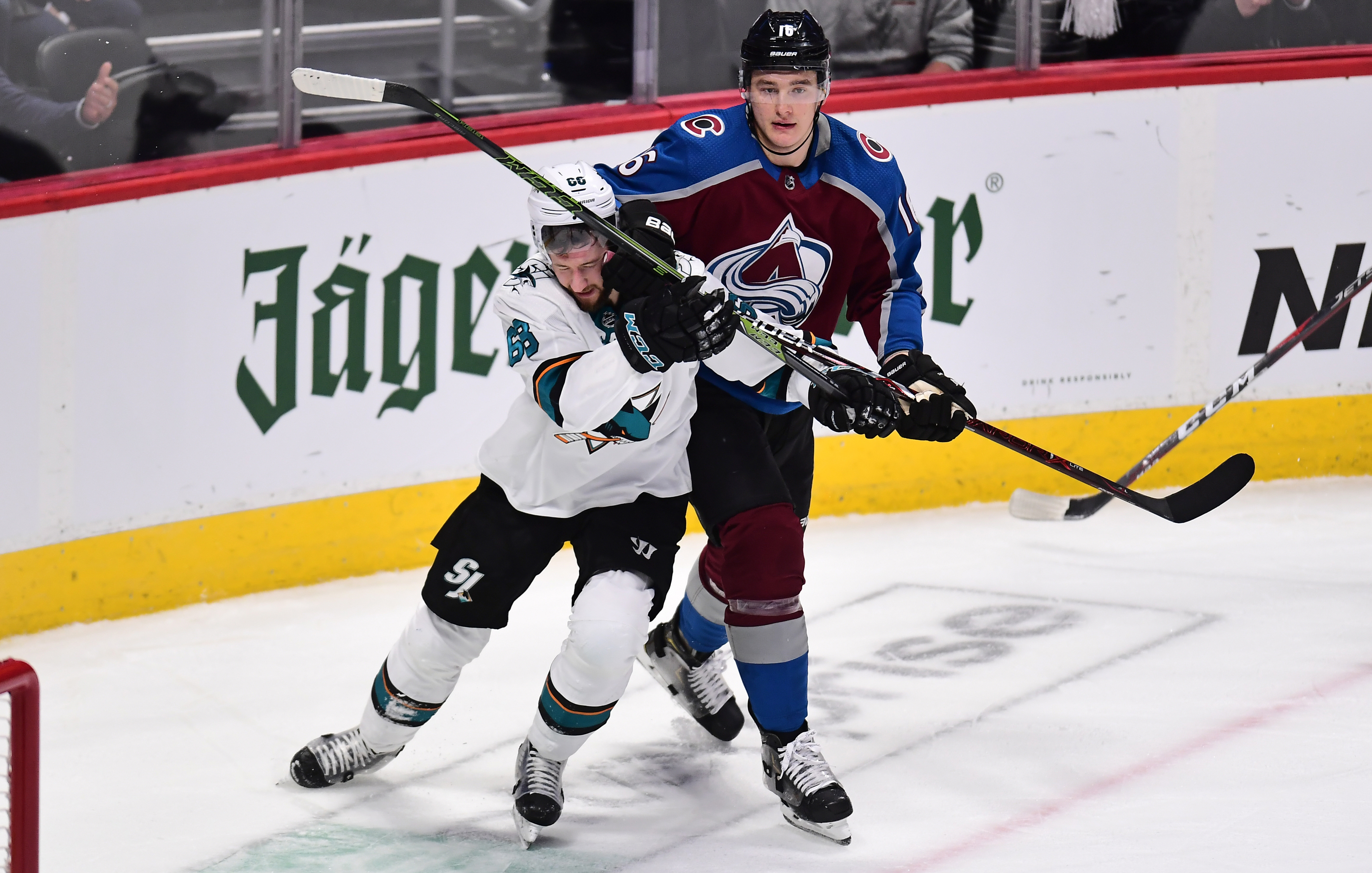 The veteran San Jose Sharks may have shown the Colorado Avalanche a thing or two in Game 3 about how much experience matters, and in turn, put themselves in the driver's seat in this series.
"I just think we were stubborn" head coach Jared Bednar said after the game. "Not fully bought into what we had to do with the puck. When we're trying to get cute with it, I think it leads more often than not for chances and offensive zone possession for them and not for us."
In Game 3 against the Calgary Flames, the Avs came out red hot and throttled the Flames on their way to a 6-2 victory. The San Jose Sharks have proven they are not the Calgary Flames, who entered the playoffs as the top seed in the Western Conference, but with very little playoff experience. The Sharks came out ready, drawing two penalties early in the game and jumping out to a 2-0 lead after the first period. If not for some puck luck and big saves from Philipp Grubauer, it could have gotten out of hand quickly. The Avs, in turn, tried to do too much with the puck and it cost them.
"To me, we didn't consistently work with the puck" Bednar said. "In turn, our execution was poor and we made some boneheaded decisions with the puck. The bulk of their scoring chances come off turnover plays and mismanaging the puck and just poor execution."
The poor decisions with the puck came from veteran players, as Erik Johnson and Gabriel Landeskog were responsible for turnovers prior to Sharks goals in Game 3. Johnson has had a tough time getting going in this series and a forced pass in the second period led to a breakaway for the Sharks. Bednar, however, didn't want to just pin the blame on the players turning it over.
"It's not just the guys that made the turnovers" Bednar reiterated in the postgame. "It's everyone on the ice that has a little role to play in those mistakes and that's where we've got to be better as a unit of 5."
The young Avs now head towards a crucial Game 4 in need of a victory at home to tie the series before it heads back to San Jose. In order to do that, they'll need to play a more mature game and limit their mistakes, because the Sharks have shown they will feast on any errors. Game 4 is Thursday night at the Pepsi Center.