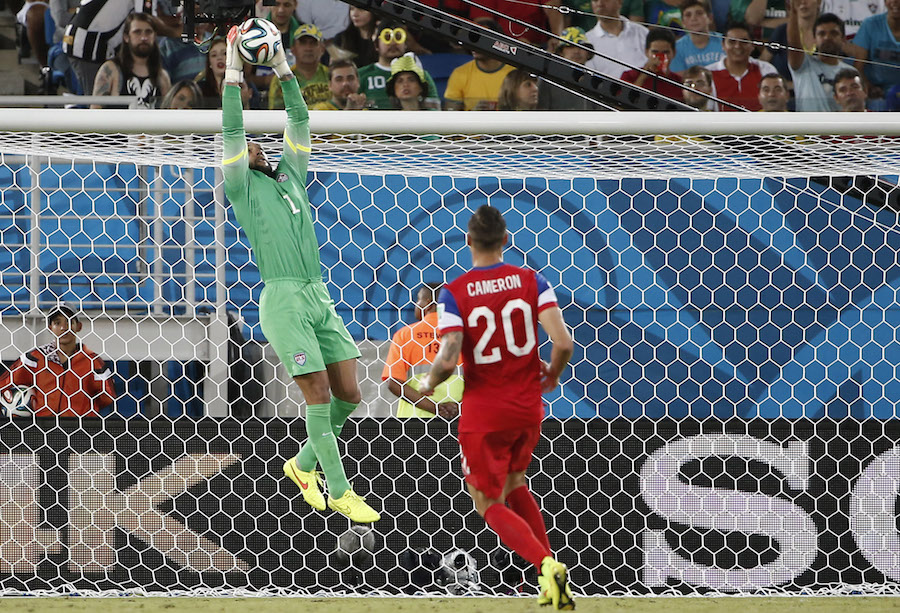 It's Leap Day, that one extra day we're gifted every four years thanks to those crazy Egyptians and Romans (and to think the ancient Sumerians and classical Greeks needed an entire leap month to get their calendars straight).
With all this extra time on our hands (24 hours to be precise) it seemed only fitting to honor Feb. 29 with a full list of 29 studs and duds from the past weekend – one loaded with action for Front Range sports fans.
No. 29 – Valeri Kamensky, Colorado Avalanche Alumni
Stud
It was only fitting that the man who scored the first goal in Colorado Avalanche history would score the first goal in the alumni game that pitted his former club against the hated Red Wings of Detroit. Kamensky's first-period goal set the tone for an eventual 5-2 Colorado win.
No. 28 – Larry Eustachy,  CSU Men's Basketball
Dud
Despite 30 points from Antwan Scott, the Rams couldn't hold on to a late lead and were outscored 12-2 in overtime. This could have been a codifying win for the Rams, but Eustachy's crew again unraveled and are now looking at a possible losing record in the regular season if they can't beat either Fresno State or Air Force in their final two games.
No. 27 – Josh Scott, CU Men's Basketball
Stud
The senior and four-year starter played what will likely be his final game at Coors Event Center, putting in a workmanlike 15-point, six-rebound, two-assist effort. The Buffs' 79-69 win over Arizona State was their 21st of the season and guaranteed a winning record in the Pac-12 this year.
No. 26 – Nathan MacKinnon, Colorado Avalanche
Stud
The Avalanche didn't get the outcome they wanted against the Detroit Red Wings in the Stadium Series game, falling 5-2, but MacKinnon notched a goal and an assist to earn the game's third star.
No. 25 – Rashard Higgins, CSU Football
Dud
He entered the 2016 NFL Scouting Combine projected as high as the No. 9 wide receiver, but a 4.64 time in the 40-yard dash likely dropped him on the draft boards – especially considering he said speed is the area he's been working to improve. He was solid in the "gauntlet" drill, but his 5.48 overall score from the league was disappointing considering he was a consensus All-American two years ago.
No. 24 – Coors Light
Stud
Kudos to the local beermaker, who put on one heck of a party outside Coors Field as part of the Stadium Series games. Missed what happened? Check out our photo gallery from the alumni game.
No. 23 – Dylan Gambrell, DU Hockey
Stud
The freshman center had two goals and two assists in two wins over Western Michigan. Denver is now 12-1-3 since January 1 and has outscored opponents 31-12 during its season-long seven-game winning streak.
No. 22 – Nelson Spruce, CU Football
Stud
An AFC general manager said Spruce was over-valued on a local level, so a better-than-expected performance at the combine should improve his draft stock. He was excellent in the "gauntlet" and surprised with his vertical leap.
No. 21 – Will Barton, Denver Nuggets
Stud
The Nuggets eventually fell in overtime, 122-116, being nearly doubled up in the extra frame – but it wasn't for a lack of effort from Barton. Denver's sixth-man logged 43:05 off the bench and led the team with 22 points. If only one of his seven 3-point attempts had fallen, Denver might have escaped Dallas with a win.
No. 20 – Tyler Pace, DU Men's Lacrosse
Stud
The junior captain led the Pioneers with an even three goals and three assists for a career-high six points and was named the Faceoff Classic MVP in a 16-6 win over Dartmouth. Denver is currently ranked No. 1/2 in the country and is off to a 4-0 start to the season.
No. 19 – Coors Field Concessions
Dud
The phrase "yesterday's bread" applies to restaurants who serve stale bread to customers because it's cheaper than throwing out what goes unsold from the day prior. Fans at the Stadium Series were treated to "September's hamburgers," in what I can personally describe as the worst in-stadium meal I've ever had.
No. 18 – Kenneth Faried, Denver Nuggets
Dud
Chandler Parsons and Dirk Nowitzki are tough forwards to defend, but they owned Denver on Friday night. Each posted a plus-16 on the night while Denver's answer, Faried, was a minus-20. He was the only Nuggets player with a double-digit plus/minus, severely in the wrong direction.
No. 17 & 16 – Jamie Patrick & Keyora Wharry, CSU Women's Basketball
Studs
This pair of senior guards led the Rams with 15 points apiece and committed just one turnover each in the Mountain West title-clinching victory. Patrick was 3-of-7 from long distance while Wharry was 7-of-9 from the field.
No. 15 – Eurolanche Fan Club
Stud
How dedicated is this bunch of supporters? A dozen of them traveled halfway across the world for the once-in-a-lifetime chance to watch the Avs and Wings (current and alumni) face off outdoors. The highlight of their trip was no doubt an interview they gave on NBC Sports during the second period intermission.
No. 14 – Stephane Nembot, CU Football
Stud
Yes, he logged a glacially slow 5.39 in the 40-yard dash, but he was a top performer with 32 reps on the bench press. His overall rating from the league registered at 5.09, meaning he may or may not get drafted, but still has a good chance to make an NFL roster. Just being at the combine this weekend should be considered a win.
No. 13 – Joe Sakic, Colorado Avalanche Alumni
Stud
The former captain turned general manager showed that his wrist shot is as deadly as ever when he ripped one past Detroit's Ty Conklin in the first period to give the Avalanche alumni a lead they wouldn't surrender.
No. 12 – D.J. Augustin, Denver Nuggets
Stud
With each passing game, Augustin is proving to be a better and better pickup by Tim Connelly. When Emmanuel Mudiay has an off night, as he did in Dallas, Augustin has picked up the slack. He logged 35:39 off the bench and put in 20 points for Denver in the overtime loss.
No. 11 – Tyson Barrie, Colorado Avalanche
Dud
In a game that was decided by three goals, Barrie was a minus-three on the night. The offensive-minded defenseman scored a goal, but registered just one hit on the night. In the slower outdoor game, his lack of physicality was exposed.
No. 10 – Tanner Jalliet, DU Hockey
Stud
The sophomore goaltender made 32 saves in what proved to be his 11th and 12th wins of the season, capturing First Star of the Game honors on back-to-back nights in the process.
No. 9 – Adam Jones, Colorado Mammoth
Stud
The forward not only completed the rare "sock-trick" (six goals), he did so in the most dramatic fashion possible; his sixth goal was a buzzer-beater to give the Mammoth an 11-10, come-from-behind victory over Vancouver.
No. 8 – Ryun Williams, CSU Women's Basketball
Stud
The head coach and his No. 25 Rams (26-1, 16-0 MW) clinched a share of their third-straight regular season conference championship and ran their win streak to 23 games, improving to 14-0 at home with a 74-56 win over Nevada.
No. 7 – Patrick Roy, Colorado Avalanche Alumni
Stud
It was clear from the first several minutes of the Avs-Red Wings alumni game that Patrick Roy intended to atone for the 7-0 loss he suffered in Game 7 of the 2002 Western Conference Finals. Roy left everything his 50-year-old body had to give out on the ice over two periods, allowing just one goal and even stacking the pads to make a save.
No. 6 – Semyon Varlamov, Colorado Avalanche
Dud
In a tie game with one minute to play in the third period of the Stadium Series game, the Avalanche goaltender couldn't clear a shot that bounced off his skate and Detroit's Brad Richards flipped the rebound off Varlamov's stick and in for the game-winning goal.
No. 5 – Tad Boyle, CU Men's Basketball
Stud
With a win over Arizona State on Sunday the head coach now has five 21-win seasons in six years at Colorado. His Buffaloes finished the season 16-1 at home and currently hold an RPI of 29, which should make them a lock for their fourth NCAA Tournament in five years.
No. 4 – Danilo Gallinari, Denver Nuggets
Dud
Another year, another injury for the forward who is now expected to miss three to four weeks with an ankle injury suffered Friday night in a loss to the Mavericks. The worst part? The injury happened as Gallo was simply backing up in the paint and stepped on another player's foot.
No. 3 – Martin Truex Jr.
Stud
The Furniture Row Racing driver logged his second-straight top-10 finish to start the NASCAR season, moving up from the No. 9 position to finish in seventh at Atlanta. Following his runner-up finish at Daytona, Truex is holidng strong at No. 2 in the Sprint Cup standings.
Nos. 2 & 1 – Paul Bravo & Tim Hinchey, Colorado Rapids
Studs
The technical director (Bravo) and president (Hinchey) scored one of the biggest coups in recent MLS memory, as news broke over the weekend the Rapids were finalizing a deal to bring Everton and USMNT goaltender Tim Howard to Commerce City.