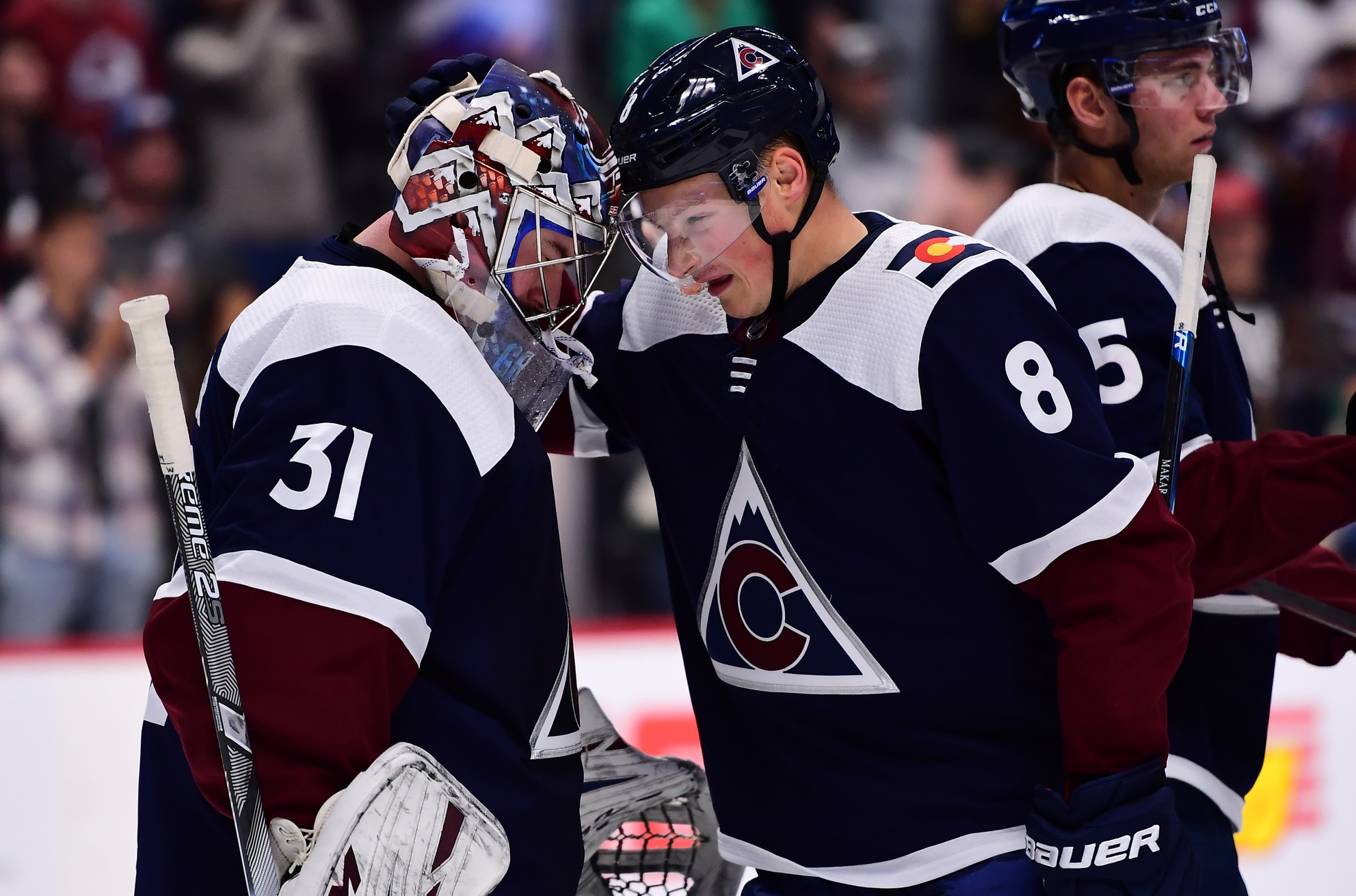 Recap
Through the opening two games of the season, the Avalanche has been exactly as advertised. GM Joe Sakic used the offseason to address the secondary scoring. And even though the top line has combined for four goals, the early signs show that Colorado is more than just a one-line team this season.
Newcomer Joonas Donskoi, signed from the San Jose Sharks, has two goals, while fourth-line center and penalty-killing specialist Pierre-Edouard Bellemare has one. The Avs have also had offense from J.T. Compher's line, the blueline, and have scored on the power play in each of the first two games.
"It's big. Every situation, like defending the lead, we have all four lines that can play, so I
think it tells of our depth," All-Star Mikko Rantanen said after scoring two goals against the Calgary Flames on Thursday. "You can roll four lines all of the time. Every line can score and every line can defend, so that's what winning teams have."
Takeaways
Rantanen's early-season play is one of the three takeaways from week one. Despite missing training camp and the preseason, Rantanen has exploded onto the scene, scoring three goals, including the game-winner on Thursday, and adding one assist through two games. Rantanen signed a six-year, $55.5 million deal last Saturday and did not join the Avalanche until three days prior to opening night. He was instantly reunited with his regular linemates and fellow NHL All-Stars Nathan MacKinnon and Gabe Landeskog.
"There was doubt before Mikko got here, but as soon as I watched him practice I knew he was going to pick up where he left off," head coach Jared Bednar said. "He came in for practice and everything looked easy for him. He's got a lot of confidence, he's happy with the new contract. And we're happy to have him back."
The young Avalanche defense has earned the trust of Bednar. Perhaps the biggest surprise of the opening-night roster was rookie blueliner Conor Timmins making the team out of training camp. Not necessarily for his performance during camp, but because nobody, including Bednar, expected Timmins to be such a vital piece so early in the season.
"We've just really liked what we've seen from him," Bednar said. "We had to make some tough decisions, but I got to be honest with you, that really wasn't one of them."
Timmins is just one of four young Avs blueliner that have become regulars. He joins fellow 2017 draft pick Cale Makar, as well as Ryan Graves and Sam Girard. The four have combined for just 188 regular-season games.
Philipp Grubauer has helped the Avalanche close out two games in the third period. As is normal in the NHL, the team trailing entering the third period tends to have an extra jump in their step. This has proven to be true in both games, as the Calgary Flames and Minnesota Wild both had strong third periods against the Avalanche in an attempt to tie the game. But in both contests, Grubauer has stolen the show. The goaltender stopped 14 shots against the Flames and 12 against the Wild in the final period, allowing Colorado to score an empty-netter both times and come away with two regulation victories.
Looking Ahead
Colorado will return to practice on Monday. The Avs will have three days to clean up their game before hosting the Boston Bruins on Thursday followed by the Arizona Coyotes on Saturday to close out a four-game homestand.
"I think we need to clean up our D-zone exits and things like that, coming back as a five-man unit and helping our defensemen back there ultimately," Landeskog said. "That's the good thing you're 2-0 and there are a lot of things we can clean up."