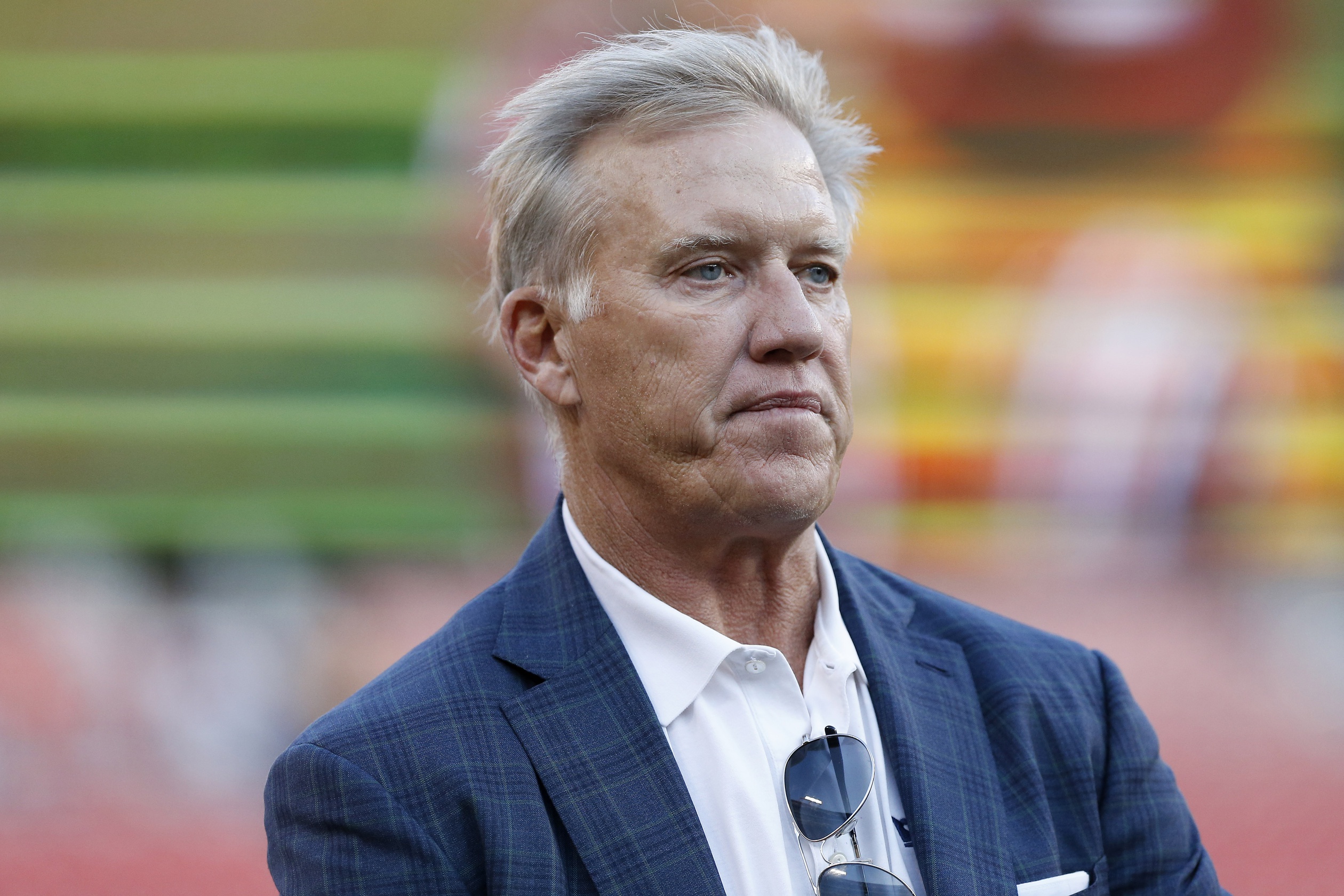 All this talk of a "must win" game in Week 2 of the NFL season.
Oh-and-two is not ideal. This we know. But it's no reason to throw in the towel, either. Since 1990, when the NFL expanded the playoff bracket to its current form (12 total postseason teams), 13.9 percent of all NFL playoff teams began their seasons at 0-2. That means that on average, about one-and-a-half teams out of the dozen had a very ugly start. It means that some decent football teams over the years haven't started out so great. Take last season for example, two out of the 12 playoff teams began 0-2 (Seattle and Houston).
In that same, nearly three-decade timeframe, three of those 0-2 teams have won the Super Bowl ('93 Cowboys, '01 Cowboys, '07 Giants), and one was a Super Bowl runner-up ('96 Patriots).
For the 2019 Denver Broncos, a Sunday home game against the Chicago Bears – especially considering that it followed an ugly opening week loss to the Raiders – might feel like a must win, but the math suggests that it's not.
Then again, does an 0-2 Broncos team go into Lambeau Field in Week 3 and beat Green Bay? A Green Bay team that just last week held the Bears – in theory the team that just beat you in Denver – to three points in the season opener?
Probably not.
Okay, so, 0-3? Here's how those numbers shake out. Since 1990, only four teams have made the postseason after an 0-3 start ('92 Chargers, '95 Lions, 98 Bills and '18 Texans). None of them have won the Super Bowl.
So, if the stated goal in Denver every season is to win the Super Bowl, the Broncos can't go 0-3. And if they go 0-2, they'll likely come home from Green Bay at 0-3. We all in agreement so far?
Some realities for the optimist: The Broncos starters practically didn't have a preseason. Sure, it was a five-game marathon, but the reps that counted for the team's best players were practically non-existent. A Monday night loss in Oakland was – for all intents and purposes – the first time this team had ever played together. New coach, new quarterback, new coordinators. No wonder they looked bad. And don't forget, the second half was dramatically better than the first. In fact, the Broncos "won" the second half 16-10. So, even after two quarters, Denver, behind all those new folks, got significantly better.
Some even better news: If there's anyone who knows the Bears, it's their former head coach, Vic Fangio, who just so happens to be the coach of the Broncos. Want the scouting report on Chicago? Fangio doesn't even need film. The Bears might be a juggernaut, but better the devil you know, right?
Extrapolate those positive vibes into Sunday, and the Broncos are a team that – in theory – stand a great chance to beat Chicago in Denver.
Some realities for the pessimist: Joe Flacco is not Aaron Rodgers, who was held to just 10 points in the season opener against the vaunted Bears defense. And that Bears defense? It's better than Denver's. Remember how the strength of the Broncos was supposed to be its defense? Well, the Broncos D looked pretty pedestrian on Monday night. The Bears are built on D, too, but even in an Opening Night loss to the Packers, it looked stellar. How in the heck can a first-year offensive coordinator beat the best defense in the NFL?
And that brings us to the coaching staff. It's a new staff and it looked like a new staff in Oakland. Simply put, it looked like Fangio and his guys were outcoached by Jon Gruden and his staff. If there's a steep learning curve for Flacco and the boys, it might be even steeper for Fangio's fellas. In Oakland, the game plan was uninspiring, the game management was questionable at points and the precision that was celebrated at the beginning of training camp didn't make the flight to California.
Sitting at 0-1, are the Broncos really facing a must-win game?
Fangio won't be canned at 0-2. He's a bright football mind – head coach or not, you don't last as long in the NFL as Vic Fangio has if you're not sharp – who deserves a little time to adjust to adjust to a new role.
Joe Flacco is better than he looked Monday night, and whether they're 0-2, 2-0 or 0-4, the Broncos don't have anyone to turn to behind Flacco. And remember, whether you like Flacco or not, there's no quarterback in the league who develops chemistry with his team without playing in real games. So, he won't be benched, either, and it's safe to assume the offense is (fairly) a work in progress.
If, in fact, this is a must win game, it's a must win for John Elway. It was Elway who assembled this version of the Broncos. It's Elway trying to clean up the mess that's been building since Super Bowl 50.
If the Broncos go 0-2, they're likely 0-3. And if they're 0-3, the Broncos don't even stand a puncher's chance at making the playoffs. And if they don't make the playoffs, that's five years in a row without postseason football in Denver, something that just doesn't happen in these parts.
At some point, the question will be asked: Who's running this show?
Is Sunday a must win? If it is for anyone, it's Elway.