Denver Broncos fans won't forget that fateful first snap of Super Bowl XLVIII. The one that went sailing over Peyton Manning's head and into the end zone for a safety. The one that happened because the crowd cheering for Seattle in that game was so… darn… loud.
Well, it looks like Broncos Country took that to heart and won't let it happen again. Reports and pictures from Santa Clara are pouring in and it looks like Super Bowl 50 is going to be a very pro-Broncos crowd.
Here's a look at some of the photos and posts to social media from the pregame festivities that show Broncos fans coming out in droves.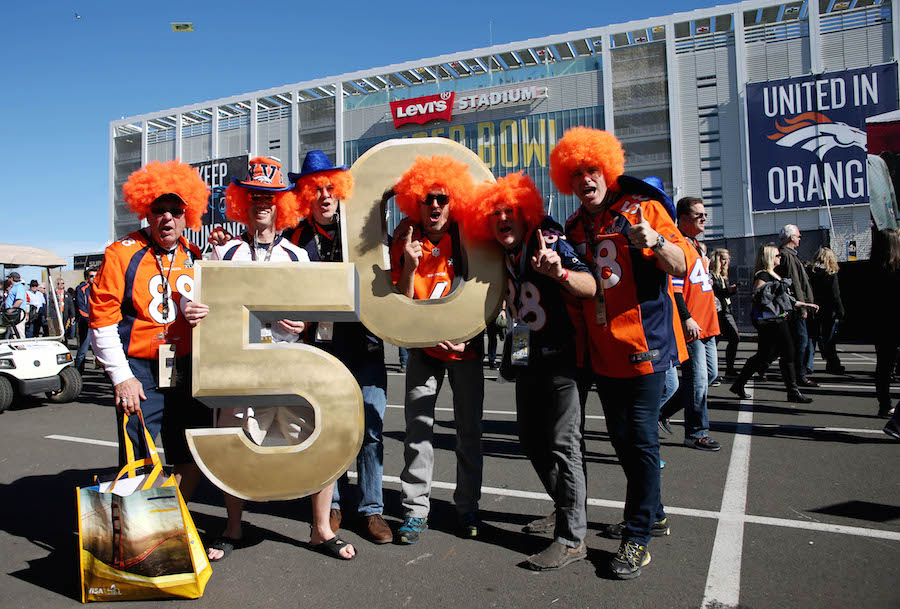 #SB50: @Broncos fans are out in droves here at the stadium… pic.twitter.com/8TcPjcJkyN

— Mile High Sports (@MileHighSports) February 7, 2016
This is going to be a big Broncos crowd. Been that way all week. Looks same in stadium.

— Gregg Rosenthal (@greggrosenthal) February 7, 2016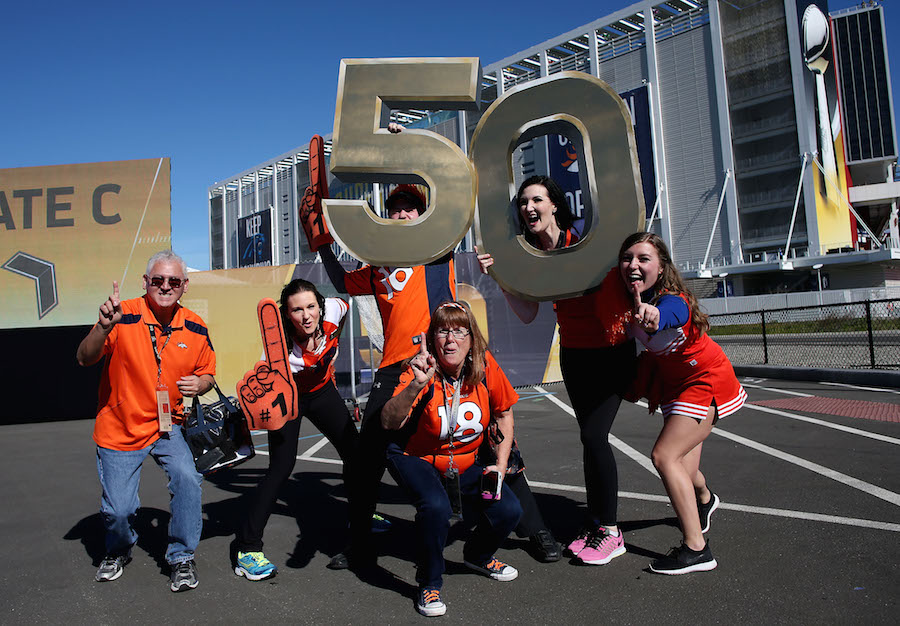 Can't recall seeing one person in Panthers apparel all week in SF. But TONS of Broncos fans. Should be more of a home gm for DEN than CAR.

— Les Shapiro (@LesShapiro) February 7, 2016
#Broncos fans ready to roll!!! at the #SuperBowl @CBSDenver pic.twitter.com/lDOS3VnoPE

— Alan Gionet (@AlanGTV) February 7, 2016
Outside the stadium, @amyrichau reported quite a bit more #Broncos fans than #Panthers fans for #SB50 … fwiw

— MileHighReport (@MileHighReport) February 7, 2016
#BroncosCountry has made the trip to Santa Clara. It's 5-1 Broncos fans early on in the parking lot pic.twitter.com/4M7IM4rBQQ

— Arran Andersen (@arranandersen) February 7, 2016
All the cool kids are #Broncos fans! pic.twitter.com/9Yglzbs6Nf

— Doctor of Words (and tights) (@docllv) February 7, 2016
#Broncos at #SuperBowl. That's one big big Bronco fan pic.twitter.com/jR8z8ZugDw

— Steve Nehf (@SteveNehf) February 7, 2016