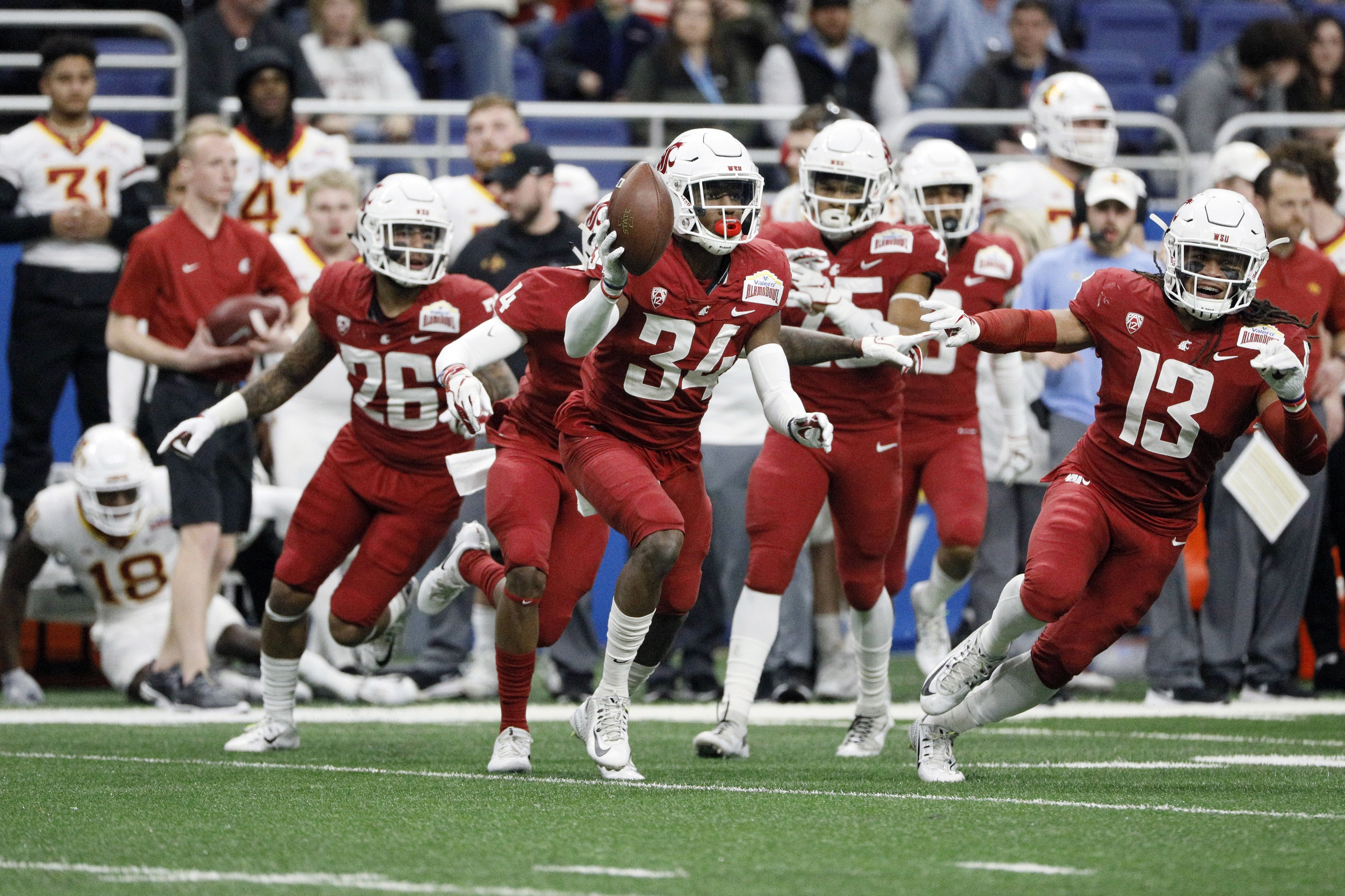 The NFL is almost one week away from it's final and least discussed annual offseason event, the Supplemental Draft. The Supplemental Draft consists largely of players who have lost their eligibility between the January 14th deadline to enter the NFL Draft and now.
The Supplemental Draft works by having teams bid on different players in the draft using next year's draft picks. The team who bids the best draft pick in terms of round gets the player. The trade off is the team won't have a pick in that round when the 2020 NFL Draft comes around. If two teams bid the same round on a player, the NFL uses a lottery system similar to that of the NBA to determine who gets the player. For example, last year the Giants bid a third-round pick on Western Michigan defensive back Sam Beal and therefore didn't have a third-round pick in this year's draft.
Over the course of the past decade only seven players have been selected in the Supplemental Draft. Only twice have multiple players been picked in the same year. Of those selected, Terrelle Pryor and Josh Gordon have been the biggest success stories. The vast majority of players do not have impactful careers.
St. Francis defensive back Bryant Perry, Washington State safety Jalen Thompson, West Virginia wide receiver Marcus Simms, Syracuse linebacker Shyheim Cullen and Northland Community College tight end Devonaire Clarington are the five players who will be available in this year's Supplemental Draft.
Perry and Cullen are the two players that are least likely to be picked, but the other three should pique the Broncos' interest. Here's a deeper look at each:
Devonaire Clarington:
Clarington was one the top ten tight ends in the nation during his senior season of high school before committing to the University of Texas in Austin. Clarington would never suit up for the Longhorns due to academic problems.
These off-field issues landed him at Blinn Junior College where he played before transferring to Northland Community College in Minnesota. During his time at Northland, Clarington flashed the potential that made him a scholarship athlete for Texas in the first place, hauling in 48 catches for 916 yards and 11 scores.
Verdict: Maybe as a UDFA
Clarington's only off-the-field issues were academic in nature so one could reasonably think that now that he's out of school and can fully invest his time in football he could realize the high-end potential he showed in high school and community college. However, those academic issues could point to a lack of work ethic that makes spending a draft pick on Clarington too risky, especially when you consider that he'll likely be available as an undrafted free agent.
Marcus Simms:
The Mountaineers have lost their entire passing game in a single offseason. Not only did offensive-minded head coach Dana Holgorsen leave for the University of Houston, but star quarterback Will Grier and each of schools top four receivers are out the door as well.
Marcus Simms was a solid receiver for West Virginia but he's unlikely to draw enough interest as a pass catcher to get drafted. Simms' most alluring trait, and the one that should most interest the Broncos is his excellent return ability.
Verdict: Pass
Simms did show fantastic stop-and-start quickness and elusiveness during his time with the Mountaineers, but the Broncos receiving room is full of raw young talent and potential. There isn't a need to try to add another who offers very little in the pass game and might project as a return man in the future.
Jalen Thompson:
Thompson is easily the most talented player in the supplemental class and is the most likely to get drafted. Thompson could be drafted as early as the fourth round and was one of the best safeties in the Pac-12 before he lost his last season of eligibility earlier in June for a "violation of NCAA rules" that is allegedly PED related.
If the reason Thompson truly lost his eligibility is PED related then he could go even higher than people expect. Teams have never really been turned off a player due to a failed PED test, which is a much more minor offense than those the other players in the Supplemental Draft have committed.
Verdict: Worth a late round bid
The Broncos already have one of the better young safety duos in Will Parks and Justin Simmons. Although both are due for new contracts, the Broncos' depth at safety is strong enough that they shouldn't feel pressured to roll the dice on a player in the supplemental draft.
That being said, Thompson's talent makes it more than worth it to put a late-round flyer bid on him. Odds are he goes in the third or fourth round, but there's a chance he slips to the sixth round, in which case Denver should be all over him.