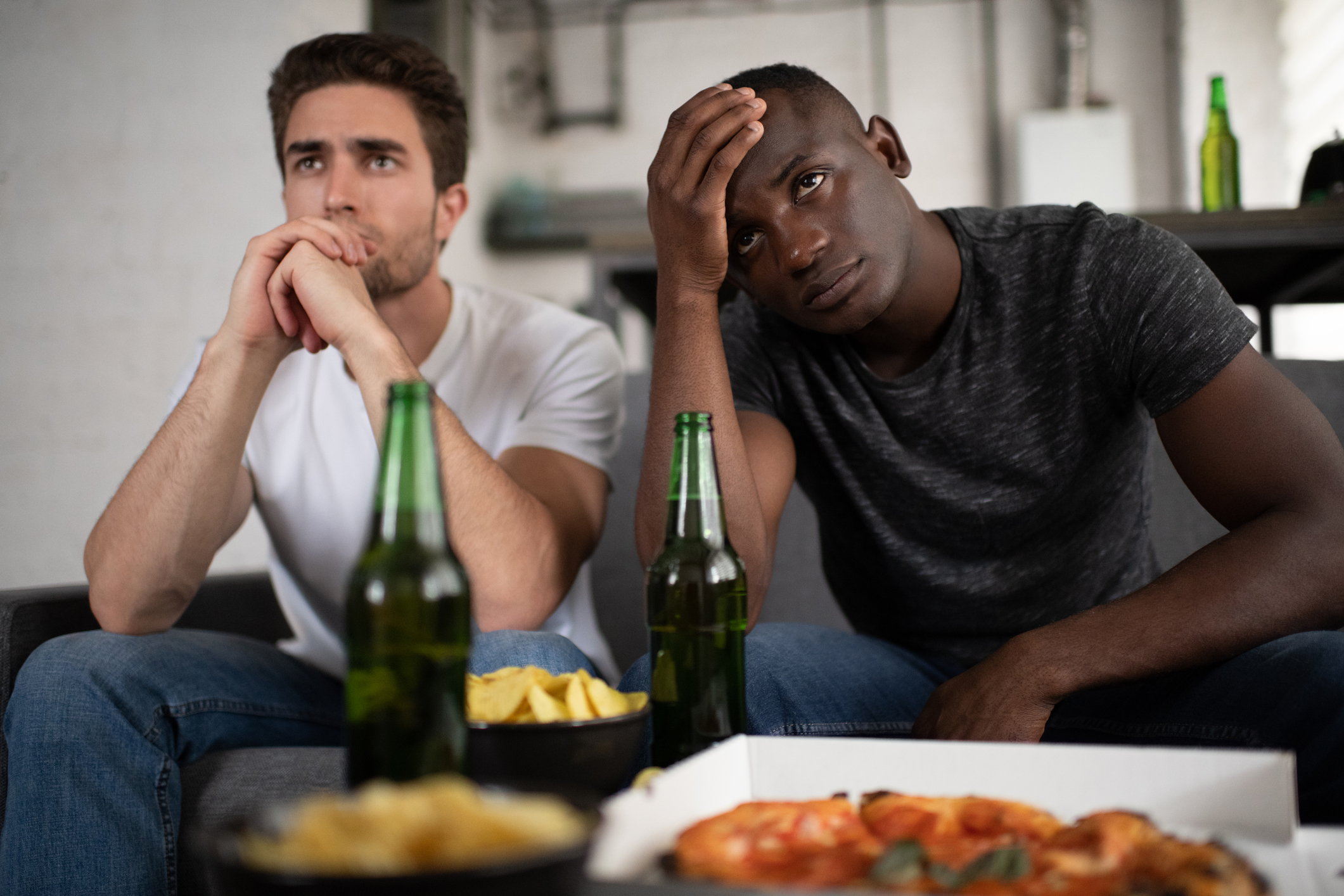 Sour.
That's the only way I could describe my mood on Monday night. The Nuggets had just dropped another game to the Jazz and the Avs took another step towards the offseason ledge. I was beside myself with smouldering rage, disappointment and stinging hurt not usually present at the end of August.
Maybe I should have been happy there was this much sports action happening in Denver that day. The Rockies would play later that night, but I wasn't hopeful based on what I had already seen. So I poured a large glass of wine and resigned myself to being depressed until my sports boys could redeem themselves.
Sports depression is nothing new but it's rare that it hits at all for me anymore. But with three of your local teams playing at once, there's a good chance that it will.
I vowed a long time ago to not let sports anger or depress me. That Broncos/Ravens playoff game from 2013 taught me a lot. I can recall sitting there so stunned (and having drank several beers) after the Ravens won that the mix of anger and "what just happened" was so profound, I was just numb head to toe. The beer helped too in this regard but I never wanted to feel that way again.
That's when I started creeping toward being what my old friend and Denver radio legend, Renaud Notaro, calls a "Sports Atheist." Many people who cover sports professionally have to be a sports atheist because it helps them be objective. But for the fans, it's just a coping mechanism.
I became a sports atheist for my own sanity.
This isn't to say I don't have emotions concerning my particular local teams. I absolutely want to see them win and will get that pure adrenaline rush when they do just like any diehard. But what sports atheism does is provide a defense against a bad time. Are the Broncos stinking up the joint? Turn the TV off and live your dang life. My family thanks me for this because now I'm less of an insufferable ogre if some grown men I'll never meet don't do well pushing a ball or puck around.
And I was cruising along nicely with this philosophy until the other night.
I was sour after the Avs loss because it was clear that they got worked by some super savvy playoff veterans on the Stars. The Nuggets made me sour because they seemingly have all the talent in the world but only utilize it for a few minutes at a time. And I was sour about the Rockies because, well, they're the Rockies.
These sour times needed a dash of sweet.
But the Rockies won that night. Snapping a seven-game losing streak and seemingly snapping the curse that had befallen Denver sports. The Nuggets then won a thriller on Tuesday where Jamal Murray took his rightful place as a superstar and the Avs finally got on the board Wednesday in its series with the Stars notching a much needed 6-4 victory. And the Rockies? Riding high on a newly minted three game winning streak.
Maybe it's the mid-pandemic scheduling that's doing it – cramming all these high leverage games into one time frame – but it's starting to make me feel again. Not anything particularly good, but I'm feeling again. And I'm not sure if I like it or not. People may talk about how their blood pressure goes up during a particularly hairy playoff game, but mine actually does. I feel awful during the games and unless there's a victory attached to that stress, it ruins my night.
The famous tweet from Jon Bois (@jon_bois) about playoff hockey goes like this:
"why watch overtime playoff hockey when you can simply snort cocaine and ride a motorcycle out of a helicopter"
I don't quite need this kind of thrill ride anymore, but I'm glad to have a ticket to it again just the same. I'll try my best to enjoy it.
As always, I'll end this week's column with some Colorado Online Sports Betting advice for your weekend ahead.
The Rockies get the red hot Padres and I'd stay away from any moneyline bets. But Overs will be in play for sure. Look to individual wagers on players as well. Kyle Freeland was over/under 3.5 strikeouts for the game that was postponed and that seemed like easy money. Trevor Story to dong is always a good bet.
Unless the Over in any Nuggets games that are played are in the 240 range, take the Over. Those 218 totals have been cashing for the last few games.
And as far as the Avs go, even an Over/Under of 6 is going over pretty much every game. Could be the goaltending or could be the absurd nature of how these games are going, but they are wild and wooly. If the next game is 5.5, run to plunk some money down.