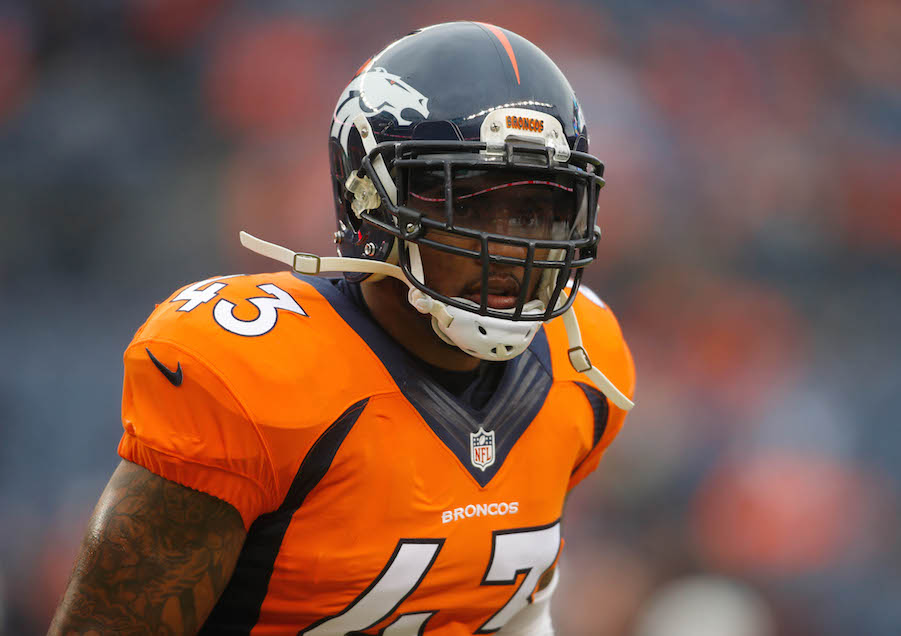 One of the hardest things to do in the NFL is defend a championship, but that's what the Denver Broncos have been tasked with doing. And that means they're going to have be even better than the team that took home the Lombardi Trophy last February.
In today's day and age, athletes continue to get bigger, faster and stronger, and if the Broncos want to stay on top of the mountain, they'll have to keep up. Either that, or they take another route: they play smarter, practice smarter.
That's what safety T.J. Ward is doing, as he spent the first day of training camp with blinders, not unlike a horse's, blocking his peripherals.
.@BossWard43 wearing blinders during individual DB drills at training camp. pic.twitter.com/L6j9VkLAiD

— Nicki Jhabvala (@NickiJhabvala) July 28, 2016
"It's hard, but it's supposed to be," Ward said on Thursday. "It's about focusing on one thing at a time and focusing on what you're supposed to be focused on. You're supposed to be reading the quarterback and supposed to have your eyes on the receiver. Just training your eyes."
Ward is an exceptional player, a two-time Pro Bowler and one of the most feared hitters in the game today. As every player should do, Ward is looking to elevate his game so he can become even more of a force than he already is.
Ward has struggled in pass coverage in the past but drills and techniques such as this could help take his game to the next level.