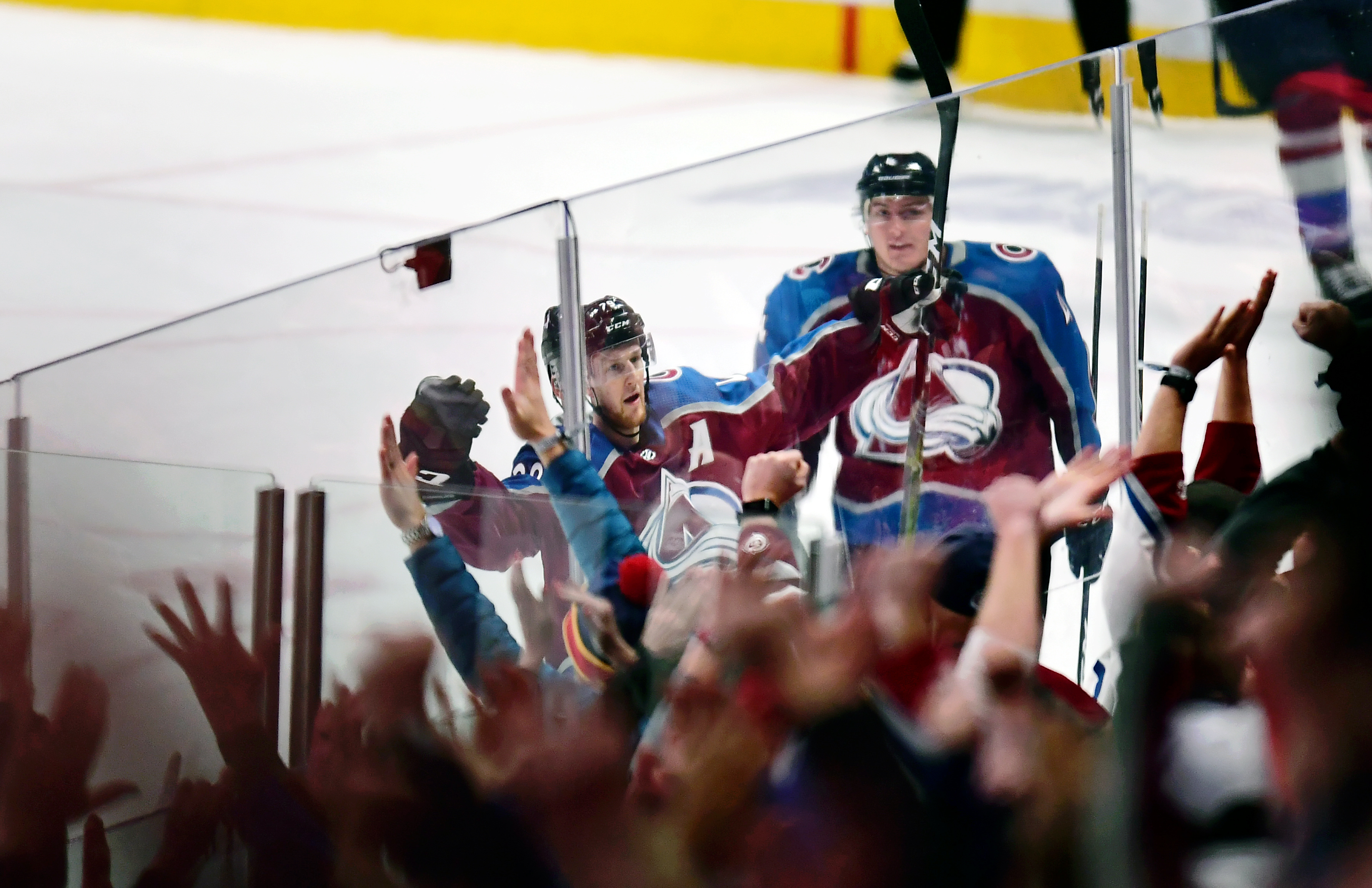 It took 15 overtime contests to do it, but the Avs finally were able to slay their demons and win a game during the 3-on-3 extra session. Nathan MacKinnon scored the game-winning goal for the Avs as they were victorious by a score of 4-3. The overtime win came after a wild third period, where the Avs were forced to come back twice to tie it, including a Tyson Barrie goal with under two minutes just to get to overtime.
The team will now head to Dallas to take on the Stars on Thursday evening, in another must win game, this time against a team they are currently chasing for a playoff spot.
What did we learn from this game?
Desperate for a victory to keep up with the teams ahead of them, Jared Bednar has gone back to the big line. While they didn't pick up a goal at even strength in regulation, the trio did combine for six points, with Rantanen leading the way with a goal and two assists.
Nikita Zadorov appeared to injure his right arm in the third period. He left the game briefly and came back, but did not look the same after. That will be something to keep an eye on in the coming days.
The Avs penalty kill continues to be a major problem. While the first goal by the Red Wings technically was at even strength, it came about two seconds after the Avs got their man out of the penalty box. They then gave up a late third period goal to Detroit on the power play after a very undisciplined too many men on the ice penalty. This has been a problem for months now, so, not sure if there's a fix coming any time soon, but the Avs have to stop the bleeding for a little bit to get back in a playoff spot.
It's been a tough stretch for Tyson Barrie recently, with only five points in his previous 18 games coming into tonight's matchup. However, he stepped up with a goal and an assist in this one, and was on the ice for the overtime winner. His goal sent the game to overtime, and he did a great job getting it through traffic, as Jonathan Bernier could not see a thing.
Alexander Kerfoot started last game on the top line. He began tonight's game on the fourth line, after he really struggled last game, and didn't fair much better tonight. All members of the fourth line were at the bottom in terms of possession numbers for the Avs, as they didn't create anything offensively.
Colorado now faces the Dallas Stars on Thursday in the Lone Star State, with puck drop scheduled for 6:30 p.m. MT.