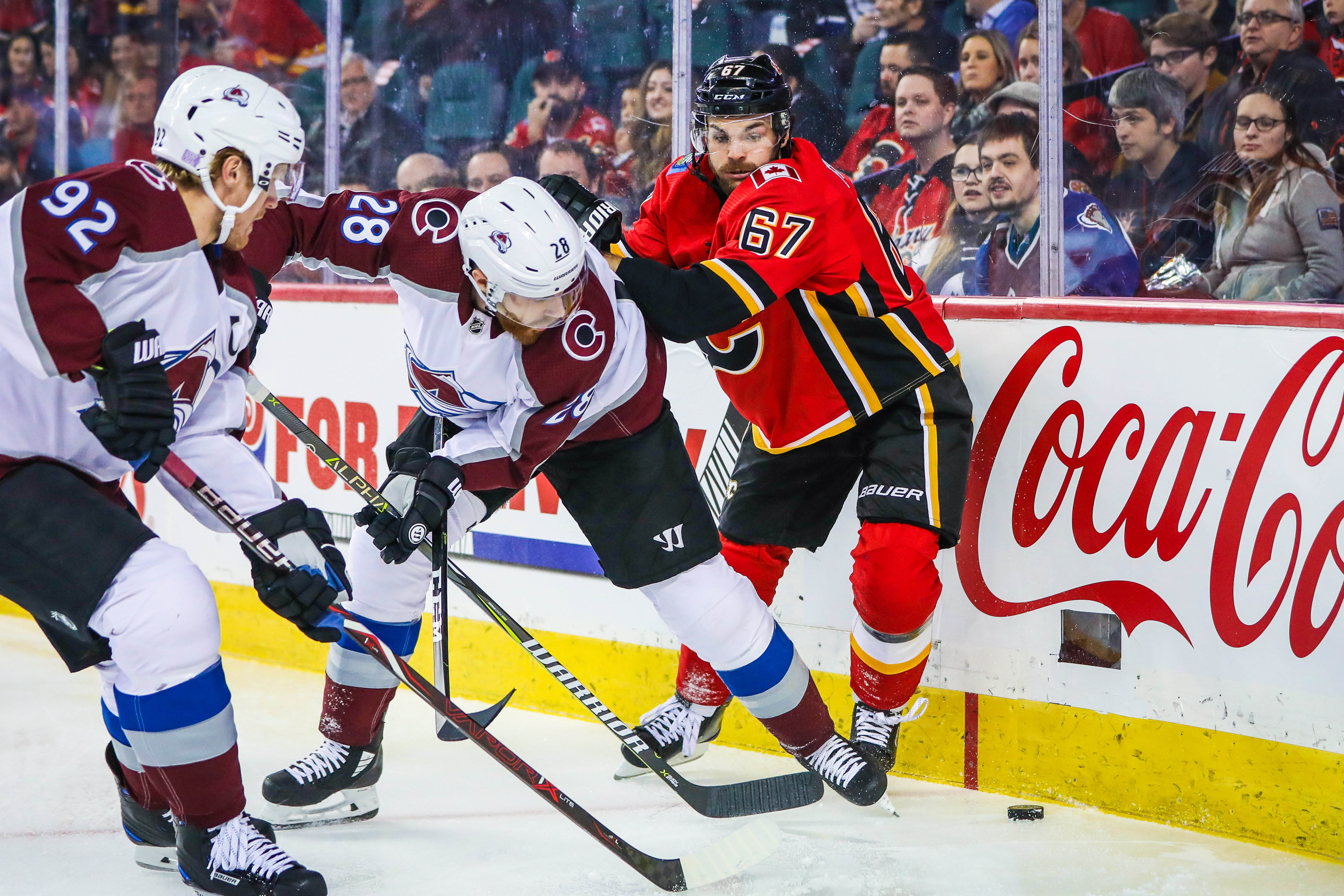 The Avalanche took a three goal lead into the third period in Calgary Thursday, but a complete meltdown led to five unanswered goals as Colorado collapsed in a 6-5 loss to the Flames in regulation.
What did we learn from this game?
The score of this game doesn't really dictate how it was played. The Flames controlled the majority of the play at even strength, owning 65% of the shot attempts. There was not a single player on the Avs that was on for more shots for than against. That's not a recipe to win games. The penalty to Ian Cole (which we will get too…) no doubt was huge, but the Avs were in trouble all night long.
The Avs did get some much needed secondary scoring in this game, which has dried up considerably after the last few games of the year. Colin Wilson scored his first goal in nine games. Carl Soderberg got his first in eight. The big boost was from Vladislav Kamenev and Sheldon Dries, who picked up their first NHL goals. If the Avs are to continue to stick around near the top of the NHL standings, they'll need more goals from these secondary players.
The top line for the Avs, however, had a rough night. In terms of possession numbers, they were all three buried and at the bottom for the team. They struggled to get anything going after a few early chances, and spent a lot of the game stuck in their own end. Every single member of the line finished -3 on the night.
It was a tough night for the youngest defenseman on the team in Samuel Girard. Girard really struggled against the heavy forecheck, and turned the puck over several times. His late game offensive zone turnover on an attempted drop pass is what led to sixth Flames goal, which was ultimately the winner. He finished with the worst possession numbers on the defense.
Ultimately, the big moment of the game was a massive hit by Ian Cole towards the end of the second period. Cole was assessed a five minute major on the play for charging, although the hit looked to be completely clean. The Flames would go on to score on the power play, and that ultimately changed a lot of the momentum late in the game. Cole has been a big part of the Avs blueline this year, and more than anything, they missed his presence in trying to hold onto the lead.
The Avs are right back at it (Friday) night, when they head to Vancouver to take on the Canucks. The game starts at 8 PM MST.