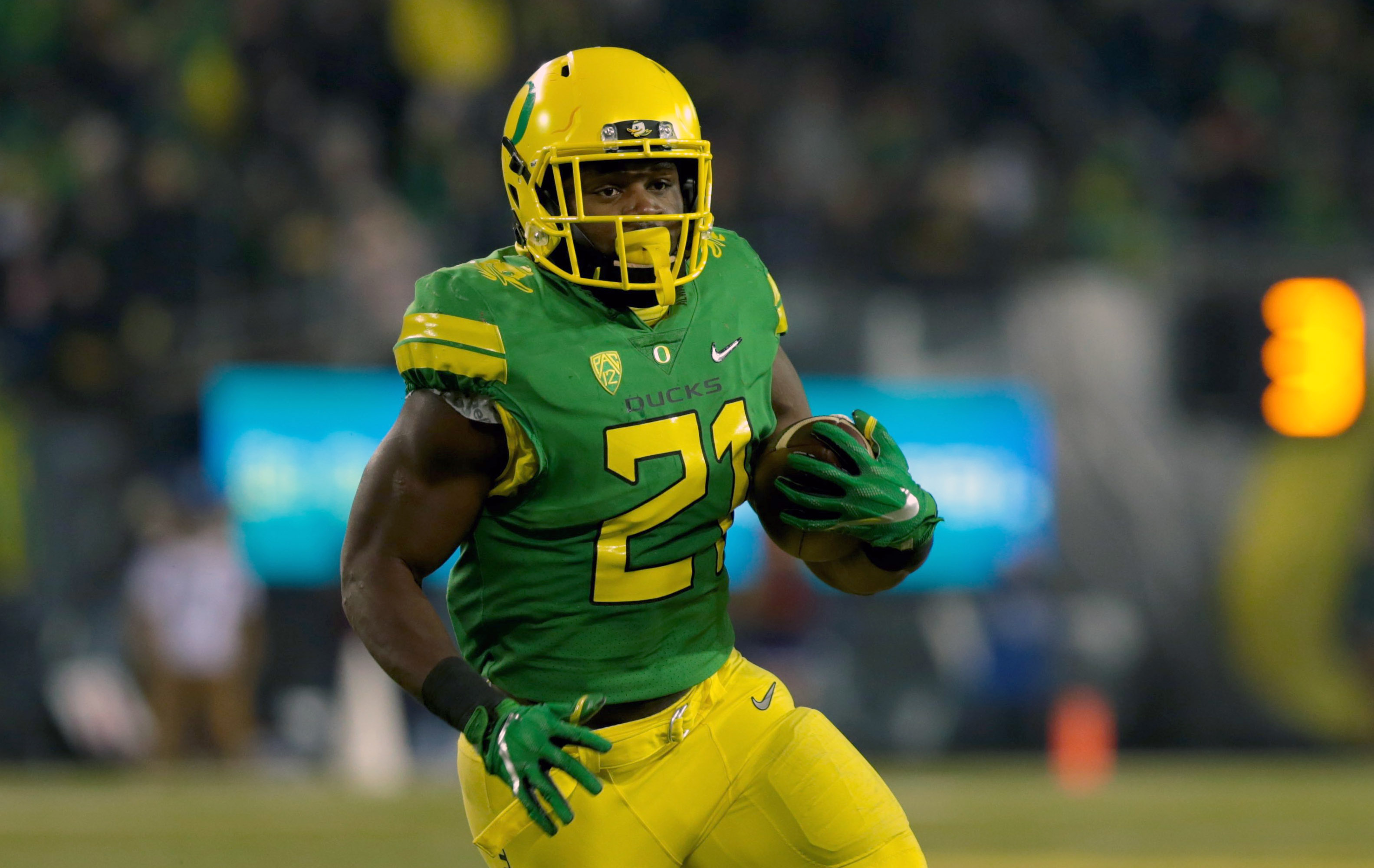 Former Broncos running back Tatum Bell thinks that Royce Freeman could could be vital to Denver's success this season. Speaking with Gil Whiteley and Mark Jackson of Mile High Sports AM 1340 | FM 104.7, Bell suggested that Freeman's rookie status shouldn't hold him back.
"I think he will come in and compete, of course. Yeah, I think [Devontae] Booker is more of a complimentary back, and I haven't watched too much of Freeman, but from what I've seen, I think he can get the job done, he can catch it. He'll be the change-of-pace back, and that's what we need. We haven't had a change of pace, we've been having C.J. [Anderson] and Booker — pretty much the same back. We need that home-run hitter," Bell said.
Bell coaches with Phillip Lindsay's family, and is also rooting for him to play, but still hopes Freeman or Devontae Booker will contribute. "I hope so, I'm pulling for [Lindsey]… I coach with his family, so I'm really pulling for him, but I hope Freeman can come in and be that [starter], because Booker hasn't shown us anything or any promise in two years, so I don't know what to say," Bell said.
Bell is hoping the coaching staff gives these rookies a chance, and that it'll only help the team in the long run if they do let them change the pace of the game.
"I don't think the coaches got the max out of all the players last year; speaking on special teams and four of the running backs, and how they tweaked the whole line," Bell said.
Click here to listen to the full interview with Tatum Bell, including his past experiences as running back for the Broncos, or listen to the podcast below.
Catch Gil Whiteley and Mark Jackson every weekday from 11a-1p on Mile High Sports AM 1340 | FM 104.7 or stream live any time for the best local coverage of Colorado sports from Denver's biggest sports talk lineup. Download the all-new free Mile High Sports Radio mobile app for Apple or Android.