It's been painful to watch the football programs at the University of Colorado and Colorado State University fall by the wayside, but local fans of college athletics can take solace – thanks to what the state's native basketball programs have produced.
The Buffaloes' upset victories over Tennessee on the hardwood, and over a bevy of blue-blood powers in the Cody Williams recruiting sweepstakes is one example of this, but there's been no better example than the newfound success the Rams have experienced, with players like Isaiah Stevens and David Roddy, this year's choice for Mile High Sports College Athlete of the Year.
Roddy moves on to the NBA as one of the greatest basketball players in Colorado State's history. He leaves Fort Collins with the ninth-most points—and is fewer than 60 points removed from sixth place—and the 10th-most rebounds in the history of the program. Plus, under his watch, Colorado State was 65-26 (.714).
That's CSU's best three-year stretch, in terms of winning percentage, in program history.
The fact it precisely overlaps with Roddy's time in the Fort Collins region has nothing to do with coincidence.
But this isn't a career-long award, it's a year-based award, and Roddy is more than deserving.
Entering 2022, David Roddy was coming off the best season of his college career. In the 2020-2021 season, Roddy leaned into the unique style of play that his rare body type affords, and as a result, was named first-team All-Mountain-West, as he carried the Rams with 15.9 points, 9.4 rebounds and 2.6 assists a night. He also notched a player efficiency rating of 25.5 and was responsible for 5.0 win shares.
As a result, he produced the third-most points, second-most rebounds, second-highest efficiency rating, and second-most win shares in the conference.
Even in a mid-major conference like the Mountain West, that's quite the accomplishment. Producing at that level made his inclusion on the all-conference team a formality.
To earn honors as Colorado's top college athlete though, he would have to improve on that remarkable 2021 campaign, and somehow, he managed to do precisely that.
Roddy experienced a scoring revelation as he took mammoth-sized strides forward as a shooter. His field goal percentage ballooned from .512 to .571, and his 3-point percentage nearly doubled, from .278 to .438, spurring his rise to 19.2 points per game. As a result, Roddy's player efficiency rating also saw a spike, as it grew to 30.3. Roddy finished the season as the conference's fourth-best scorer on a per-game basis, and led the conference in field goal percentage, effective field goal percentage, and was just .002 shy of leading the conference in true shooting percentage as well.
Although it wasn't the same type of seismic transformation Roddy underwent as a shooter, he also demonstrated growth as a defender. Last season, Roddy saw his steals + blocks per 100 possessions progress from 2.9 to 4.1, fueled primarily by his improvement as a shot-defender, taking his blocks from 1.3 per 100 possessions to 2.0.
Roddy wasn't as productive at cleaning the glass in 2022, and his rebounding numbers saw a minor decline, from 9.4 to 7.5, on a per-game basis, but he still managed to finish sixth in the conference in rebounding. Stats might not tell the entire story, however as the big-bodied Roddy was called upon to score in a much greater capacity, thus lowering his time spent on the block.
At season's end, Roddy received a lot of the praise and honors that wrongfully eluded him for much of his collegiate career.
For the second-consecutive season, Roddy was named first-team All-Mountain-West Conference, but this time around, he was also given the honor of being named the Mountain-West Conference's Player of the Year for the 2021-2022 season.
That, in and of itself, should justify this award, as it's nearly unprecedented. Only one other Ram (Gian Clavell, 2016-17) has earned the honor in Mountain West's 23-year history.
Roddy wasn't done yet though, as he would then earn honors as a member of the All-Tournament team for the Mountain-West Conference, thanks to averaging 17.5 points, 7.5 boards, 3.0 assists, 1.5 steals and 1.5 stocks on .565 shooting. Roddy was also named to the late-season top-20 watchlist for the Wooden Award, college basketball's equivalent of the Heisman, which is awarded to the nation's most elite player every season.
With Roddy leading the way, the Rams also experienced tremendous team success during 2022.
They achieved a 25-6 record and .806 winning percentage overall, making it the most successful regular season in school history. The only other CSU men's basketball season with a winning percentage north of .800 came all the way back in 1901—the very first year of the program—when the Rams managed to go 2-0.
They also went 14-4 in-conference, making it their best season ever in the Mountain West.
The postseason was a little disappointing, as the Rams were ousted in the first round of the NCAA tournament, after being eliminated in the semifinal round of the Mountain West bracket, but 2022 was still an unbelievable season from Roddy.
Also, Roddy's terrific play and campaigning for this award didn't stop in college.
After entering the 2022 NBA Draft, Roddy was selected 23rd overall by the up-and coming Memphis Grizzlies, becoming the latest addition to their exciting young core, though the selection was widely panned as a "reach."
However, Roddy was quick to silence the critics, as he closed Summer League with a remarkably strong showing that saw him average 14.4 points, 5.4 boards, and 2.2 assists over the final five games.
The NBA season has only just started, and yet still, Roddy, a late first-round pick is averaging just shy of six points and three rebounds, on nearly 18 minutes a night, for a Grizzlies team that finished with the second-best regular season record in all of basketball last season. Those averages rank 16th, 14th, and 15th, so he's already outperforming his draft status, and he's doing so on a winning basketball team. That's a tremendous accomplishment, and just further validates Roddy's Mountain-West successes and the massive talent he was for Colorado State men's basketball over the last several seasons.
Now, CSU head coach Niko Medved just has to figure out how to fill the towering void left by Roddy, our choice for College Athlete of the Year.
***
FINALISTS
Rylee Hladky
Metro State Denver, volleyball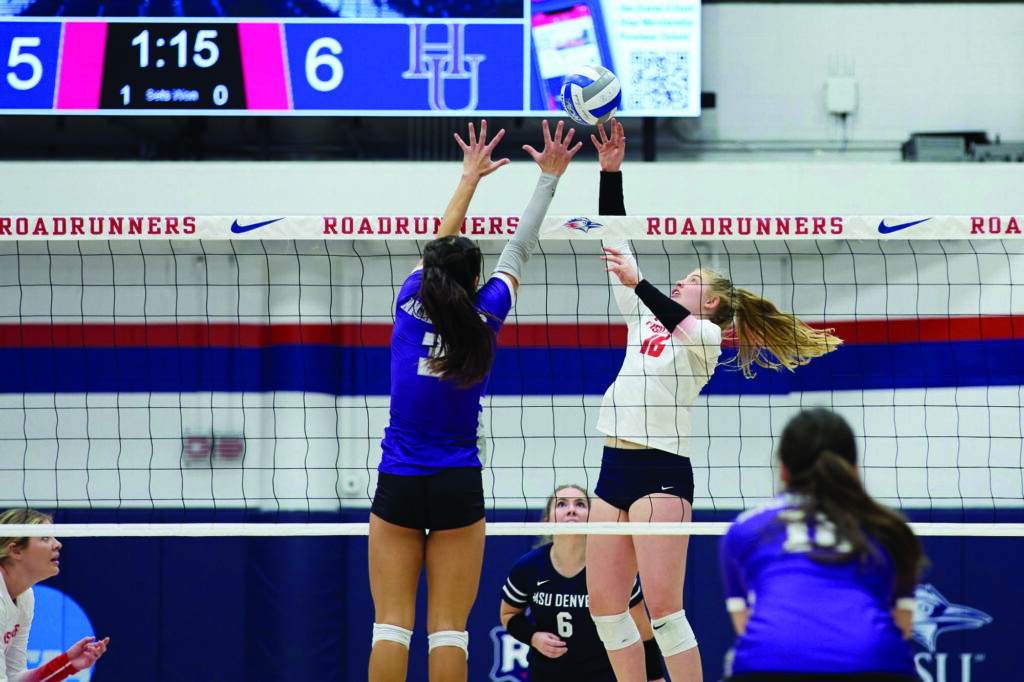 When a team has been as dominant as Metro State's volleyball team has been the past two seasons, it's often difficult to identify a sole standout player. But for the Roadrunners, Rylee Hladky is likely that choice. She was and All-America first team (AVCA, D2CCA) selection in 2021, she should repeat in 2022. In fact, the term "should repeat in 2022" applies to more than just one honor – CoSIDA Academic All-America first team, RMAC Player of the Year and RMAC Academic Player of the Year among many others.
Sam Gilman
Air Force, cross country and track
Following an All-American junior campaign in 2021, Air Force's Sam Gilman did not disappoint in 2022. Gilman was a two-time All-American, both in indoor and outdoor track in 2022. The three-time NCAA individual qualifier was a two-time Mountain West champion (1500m in 2021 and the mile in 2022), and holds six Academy records (indoor: mile, 3000m run, 5000m run, dmr; outdoor: 1500m run, 5000m run). He was also a seven-time MW Athlete of the Week and holds the conference record for the indoor 5000m run.
Filip Forejtek
University of Colorado, skiing
Aside from winning an individual national championship, there wasn't much senior Filip Forejtek hadn't done on the slopes over his career at Colorado. But, in 2022, the five-time All-American and four-time NCAA Championship qualifier capped his career as a Buff with the win he'd been seeking. He won the individual NCAA Championship in the Giant Slalom race at the NCAA Championships and finished the season as the National Skier of the Year as voted on by the Ski Coaches Association.
Mya Hollingshed
University of Colorado, women's basketball
Mya Hollingshed, a two-time WBCA honorable mention All-American, became the highest-drafted Buffalo – drafted 8th by the Las Vegas Aces – and the first Buffalo selected in the WNBA Draft since Chucky Jefferey went 24th overall to the Minnesota Lynx in 2013. Hollingshed wrapped up her five-year career in Boulder as CU's sixth all-time leading scorer (1,681 points), sixth all-time rebounder (911), sixth in double-doubles (25), ninth in 3-point field goals made (164) and first in games played (141).
Paul Skenes
Air Force, baseball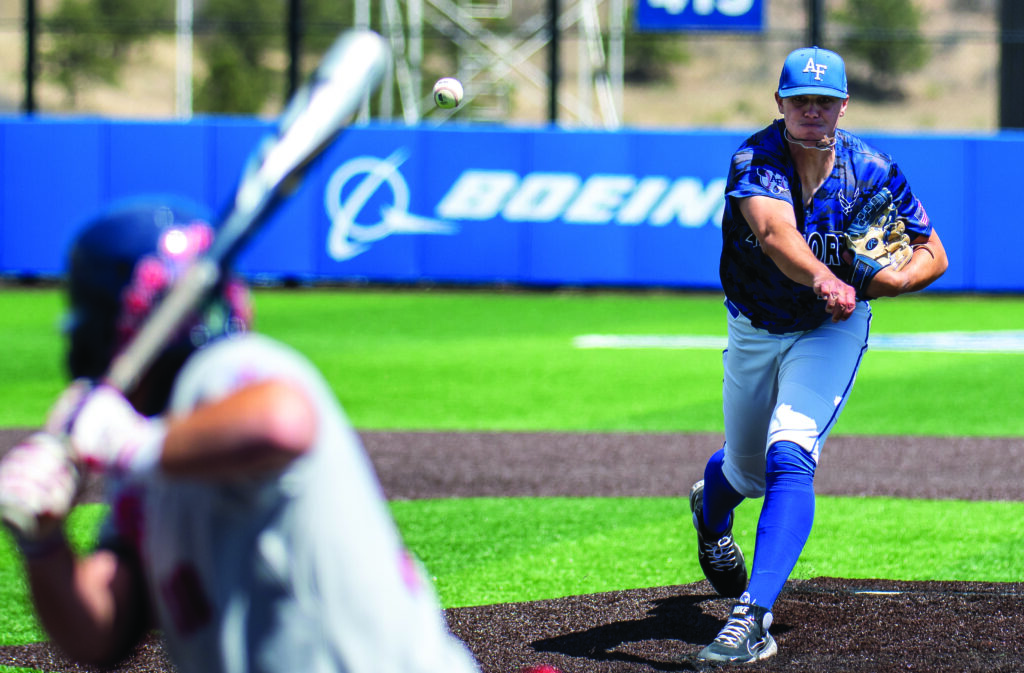 If there is an All-American college baseball team that doesn't include Air Force's catcher-pitcher-utility man Paul Skenes, we're certainly not able to find it. Impressively, and including his freshman season in 2021, Skenes was honored as a Collegiate Baseball News First Team All-American, NCBWA First Team All-American, Baseball America First Team All-American. The 2021 USA Baseball Collegiate National Team member was the Mountain West Freshman of the Year, but also the Collegiate Baseball News Co-Freshman of the Year. Most recently, Skenes was selected as a 2022 NCBWA First Team All-American.
Magdalena Luczak
University of Colorado, skiing

Magdalena Luczak made the most of her only season as a member of the CU Ski Team. As a freshman, and despite only racing in five collegiate races, she won the individual NCAA Championship in the Giant Slalom race at the NCAA Championships. Luczak also skied in the 2022 Olympics in Beijing and was named a First-Team All-American in the Giant Slalom. Luczak was named CU's 2022 Female Athlete of the Year as voted on in the university's annual CUSPY Awards.