The day I caught up with David Carle at Magness Arena to interview him for this story was his 33rd birthday.
Yes, although he already is in his fifth season as the University of Denver's head hockey coach and he and the Pioneers are the defending NCAA champions, he remains strikingly young.
His age doesn't enter into the Mile High Sports decision to honor him as College Coach of the Year for 2022. By now, he is entrenched as the immediate successor to Jim Montgomery, now coach of the Boston Bruins. After a full recruiting cycle under Carle as head coach, it's "his" program.
His hair is still red, not gray.
Most important, DU's decision to stay in-house and elevate the then-28-year-old assistant to replace Montgomery when "Monty" accepted the Dallas Stars' job in 2018 has been more than validated.
Like Montgomery and George Gwozdecky, who coached the Pioneers to back-to-back Frozen Four titles in 2004 and 2005 during his 19-season tenure and also was a crucial figure in Carle's career course, the current DU coach has an NCAA title on his resumé.
And not that this matters (yet), but the Pios are bona fide threats to repeat despite significant roster attrition from the title team; Carle's team was No. 1 overall in both the DCU/USCHO.com poll and the USA Today/USA Hockey Magazine poll in mid-November. Finishing the campaign there would enable DU to become the first school to win 10 national championships. (Michigan also has nine titles.)
"I've never looked at it as an advantage or disadvantage," Carle said of his age. "It's a reality. To say it's an advantage is to kind of slight an older colleague who's really good. I don't think age has much to do with connecting to people and being good at their craft. I don't think I've ever believed that and I don't think I ever will."
The most pertinent component of the age issue in any retelling of the Carle story is the bizarre circumstances that led to him giving up playing and becoming a student assistant coach under Gwozdecky in 2008. He already had 10 years of coaching experience when he became a head coach at 28.
His background is well-known in the hockey community yet holds up as remarkable and heartening in the retelling – or for those in the general sports audience hearing it for the first time.
"I was kind of thrown into a hard left turn in my life path at age 18," Carle said. "I've been trying to make it down that path as best I can."
From Anchorage, Alaska, and the younger brother of Matt Carle, DU's 2006 Hoby Baker Award winner (think Heisman), David was on the verge of heading for DU for his freshman year when he was expected to be a high choice – perhaps in the second round – of the 2008 NHL draft. He was a product of the renowned prep school program at Shattuck-St. Mary's in Faribault, Minnesota. At the NHL combine, though, he was found to have hypertrophic cardiomyopathy, a rare heart muscle disease.
His playing career was over.
The Tampa Bay Lightning drafted him in the seventh and final round as a gesture, not as a hockey decision. But with Gwozdecky making the call, DU honored his scholarship, and he was a student-assistant until his 2012 graduation. Following a season-and-a-half stay as an assistant with the Green Bay Gamblers of the Junior A United States Hockey League, he returned to DU as a Montgomery assistant.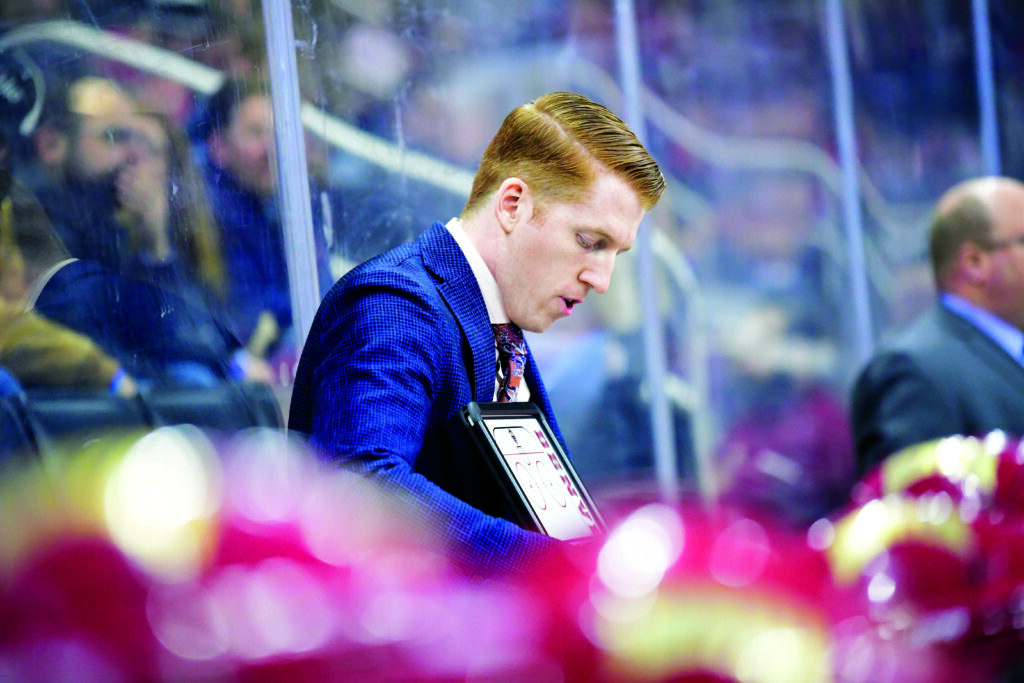 And the rest is … unfolding.
What might have happened if his heart abnormality had gone undetected? Or hadn't been present in the first place?
"I might be six feet under," Carle said. "I might have played at DU and flamed out in a short NHL career. I might still be playing pro hockey at the age of 33. It could have gone a bunch of different ways. The odds of something bad happening are very minor, were very minor. I'm talking less than probably less than one-half of one percent but at the end of the day, it wasn't worth the risk.
"Do I think about that? Truthfully, I wonder more what would have happened had DU not honored my scholarship and what might have happened had this place not taken care of me."
OK, what might have happened?
"Not that this is a bad life, I'd probably be in Alaska running [the family's KFC] chicken stores with my dad," Carle said. "I probably would have never gone to college, which again isn't a bad thing. You don't have to go to college to be successful. I probably would have gone home and worked with my dad and maybe at some point taken over for him."
Carle's life has changed considerably since he arrived at DU – he and Melissa Lewis were married in 2018 and they have a son, William – but his zip codes mostly haven't.
"I joke that I started here in '08, living in Centennial Towers," he said. "My sophomore to junior year I lived down the alley from here. When I came back from Green Bay, I was off Warren and University. And now we're just a couple of blocks from here."
Carle wouldn't go along with the premise that the NCAA title was the pinnacle.
"Pinnacle usually refers to the peak of what's happened this far, but I don't think it's the peak of what is to come or where we're going as a program or an organization," he said. "If the book was over today, yeah, it would be the pinnacle. But to me, it's an unbelievable highlight in the story of more to come."
Possible upward mobility from the DU job – to the unstable NHL coaching ranks, for example – doesn't seem to be a consideration. At least not yet.
"I'm always two feet in where I'm at," Carle said. "We definitely want to be the first program to 10. That's in the forefront of my mind now. I've always said I could coach college for 15, 20 years and I'm only going to be 40 or 45. Today, at 33, I love where I'm at. I love giving back. I'm trying to do my best every day for the university and this place for what they did when I was 18."
***
FINALISTS
***
J.R. Payne
University of Colorado, women's basketball
"We felt like we did what we needed to do to have our name called," CU women's hoops head coach JR Payne said after learning that her Buffs had earned a spot in the NCAA Tournament. She wasn't wrong, as Payne's team went 22-8 on the season, en route to a No. 7 seed. The berth marked the program's first since 2013. "There is really nothing that compares to seeing your name actually pop up."
Niko Medved
Colorado State University, men's basketball
In his fourth year as head coach at CSU, Niko Medved led his Rams to a 25-6 overall record, a 14-4 conference record and a berth in the NCAA Men's Basketball Tournament. It was the highest single-season winning percentage in school history, the first NCAA Tournament berth since 2013 and the highest NCAA seed (6) in program history. Medved was named the United States Basketball Writers Association (USBWA) District Coach of the Year.
David Skaff
Colorado Mesa, beach volleyball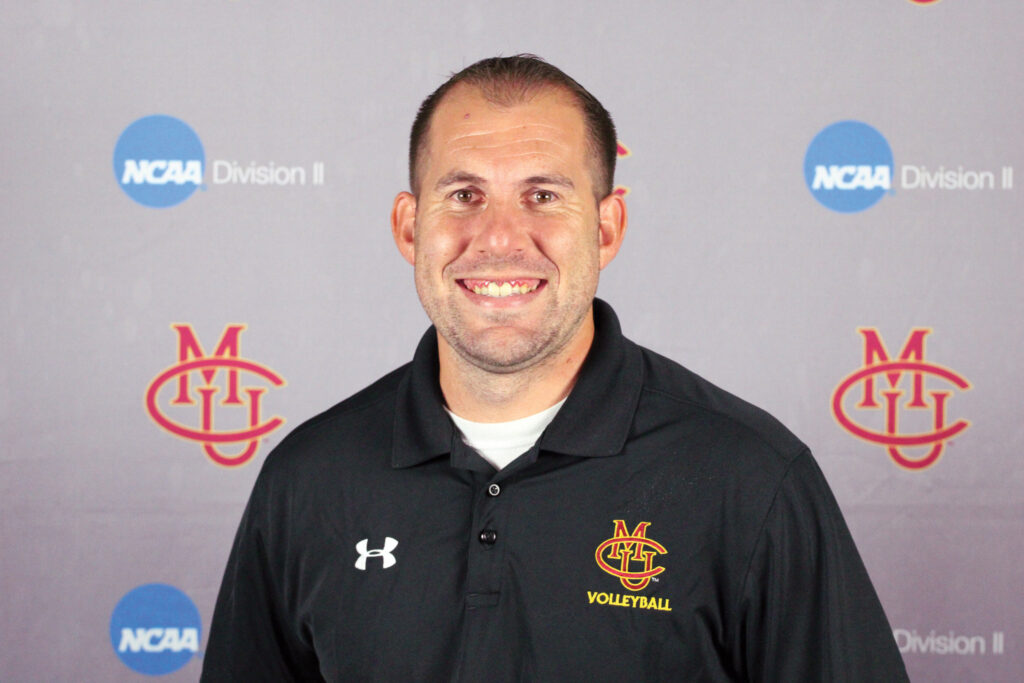 Here's a wager: Bet'cha didn't know that Colorado Mesa had a beach volleyball program. Here's another: Bet'cha didn't know it's arguably the best in the country. In 2022, David Skaff led the Maverick beach program to the AVCA Small College Beach Championship Division II level, a capstone to the Mavs best ever season, which featured 16 wins, including four wins over NCAA Division I institutions such as the Pac 12's Oregon and Utah.
Mike Kazlausky
Air Force Academy, baseball
By winning three straight games to cap the Mountain West baseball tournament, Air Force won its first-ever Mountain West Tournament title. The win earned Air Force an appearance in its first NCAA Regional since 1969, a 53-year streak snapped by the Falcons and head coach Mike Kazlausky. Air Force also reached the 30-win plateau for just the second season in its 22 years in the Mountain West and the first time since 2016.
Mike DeGeorge
Colorado Mesa, men's basketball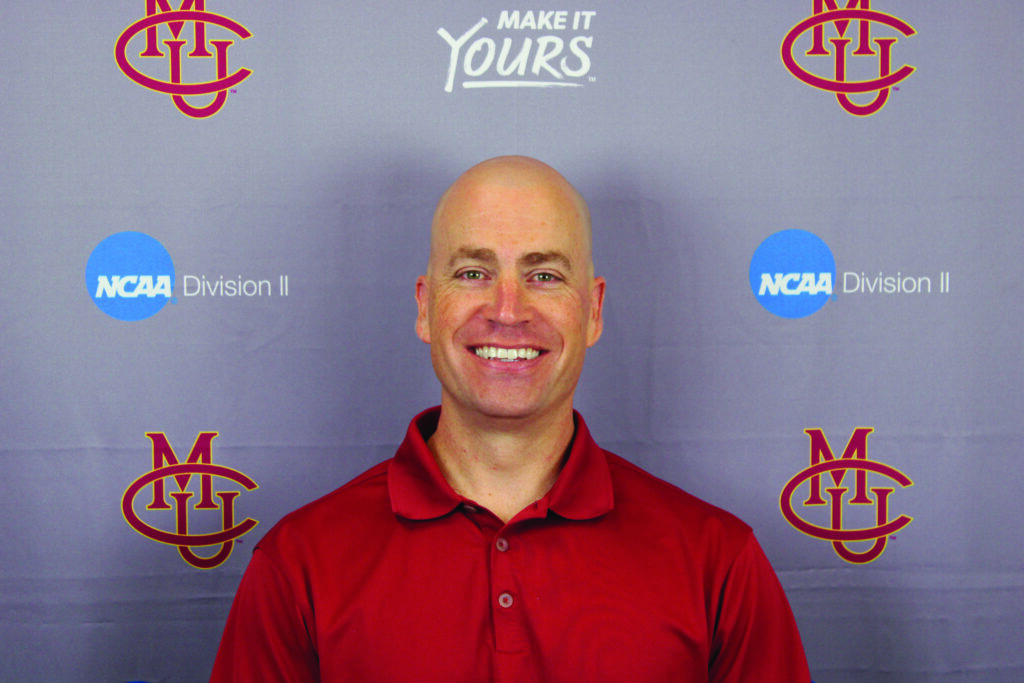 Mike DeGeorge guided his Mesa Mavericks all the way to the NCAA Division II South Central Regional Finals, where they ultimately lost to Black Hills State, a Rocky Mountain Athletic Conference foe that lost in the national semifinal. DeGeorge's ball club finished the 2021-22 campaign by setting a program record 26 wins and advancing to the NCAA Sweet 16 for the first time in program history.
Jenny Glenn
Metro State, volleyball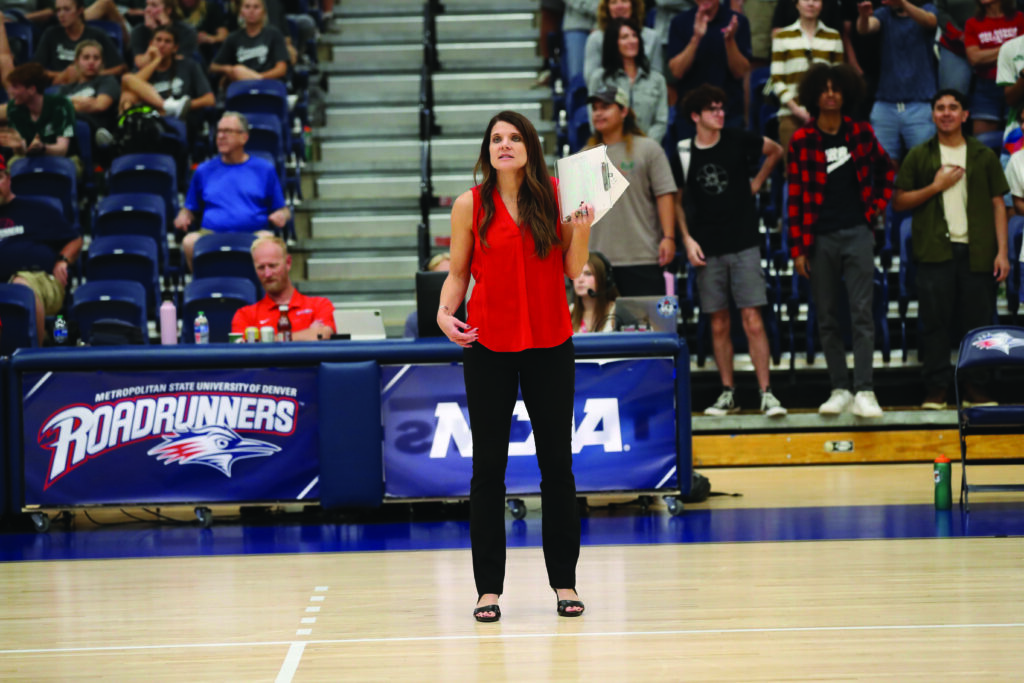 If talking about the Metro State volleyball team as the country's best Division II program sounds familiar, that's because it is. For the second straight season, Glenn's Roadrunners the top-ranked MSU Denver volleyball team has earned the No. 1 seed for the NCAA Division II Tournament's South Central Regional. The Roadrunners finished the regular season at 28-1, winning 22 straight matches before entering the postseason.