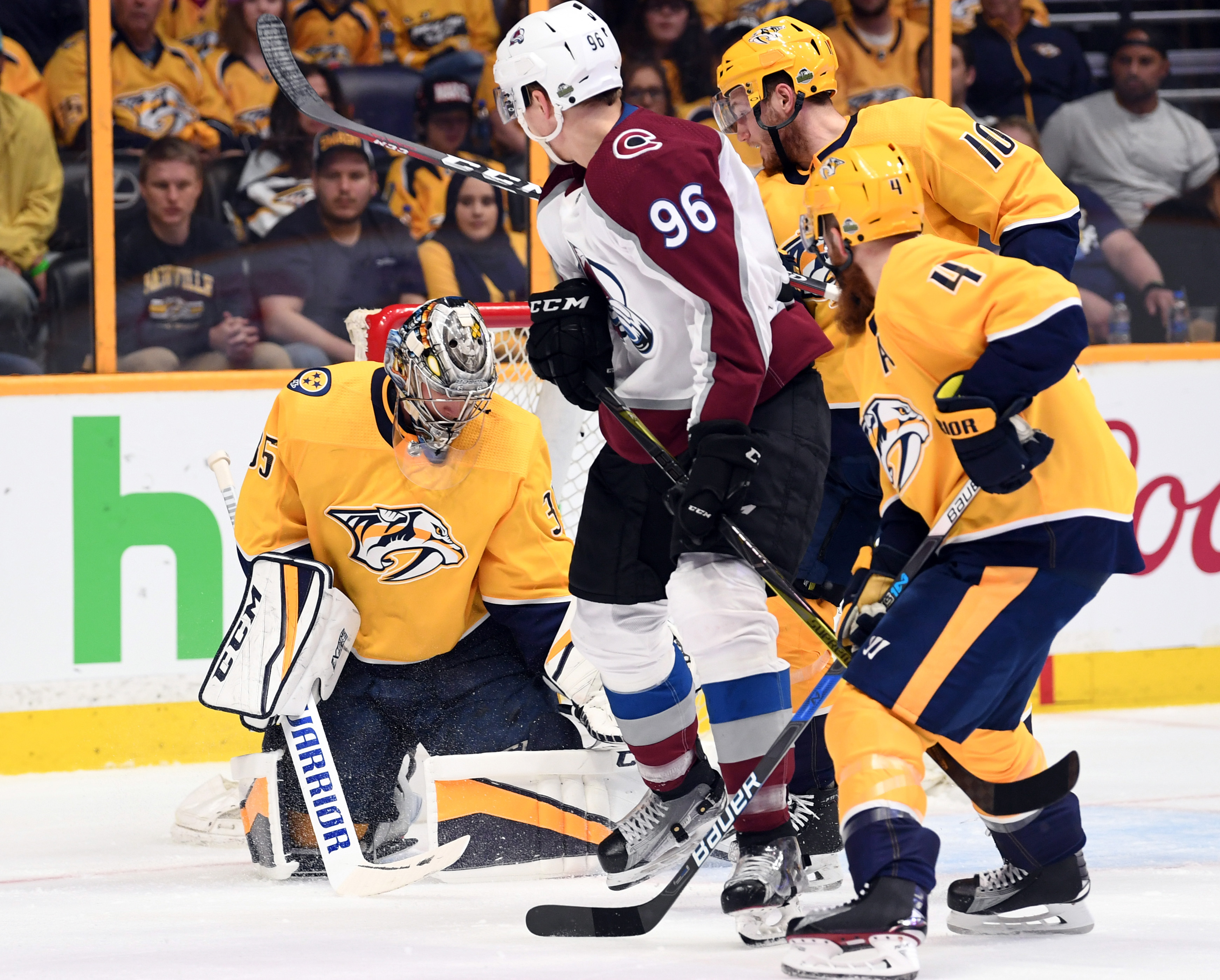 A key component to the Avalanche's success during the regular season was their performance on the power play; they scored the third most power-play goals in the league with 65 and operated at 22 percent efficiency. The power play was such an important piece of Colorado's offensive production that its two leading scorers, Nathan MacKinnon and Mikko Rantanen, scored 37 percent of their combined points — 67-of-181 — with the man advantage.
Heading into the playoffs, the team understood how important the power play would be, yet Nashville has been able to limit the Avalanche in this area and Colorado has scored only once in its eight power-play attempts.
"They pressure hard," coach Jared Bednar said in reference to Nashville's penalty kill. "They pressure the puck hard and come at you quick, tight routes, the details are good, they get in shooting lanes."
So what needs to change in order for Colorado to present more of a threat on the power play? "We've talked all year about getting in an attack mentality," Bednar said. "You've got to be able to move the puck ahead of their pressure and anticipate where they are coming from."
Mikko Rantanen, who scored 12 of his 29 goals on the power play, says they are feeling confident after studying up on the Predators' penalty kill strategies. "We were watching some video and we learned where they usually come and what each player does. I think we are good for [Monday night], we just have to execute."
"We know we can do a better job, and obviously we've been really good at home, so that's our advantage," Rantanen concluded.
Tyson Jost, who plays a pivotal role on Colorado's first power-play unit, feels there are no major adjustments to be made, saying, "It's just things we need to touch up a bit that we've talked about. We've had a lot of chances this series where we've needed to bear down and make plays too, and we realize that. We've talked about it the last couple of days and we know what we need to be better at. We are right there, and we know it's going to break through sooner or later."
In each of Nashville's two visits to Pepsi Center during the regular season, the Predators went on the kill four times, and the Avs only capitalized on one.
If Colorado gets four power-play chances in each of the next two games in the series, they are going to need more than just one power-play goal if they want to even the series up. It has simply played too big of a role for them this season to continue producing at a below-average rate.