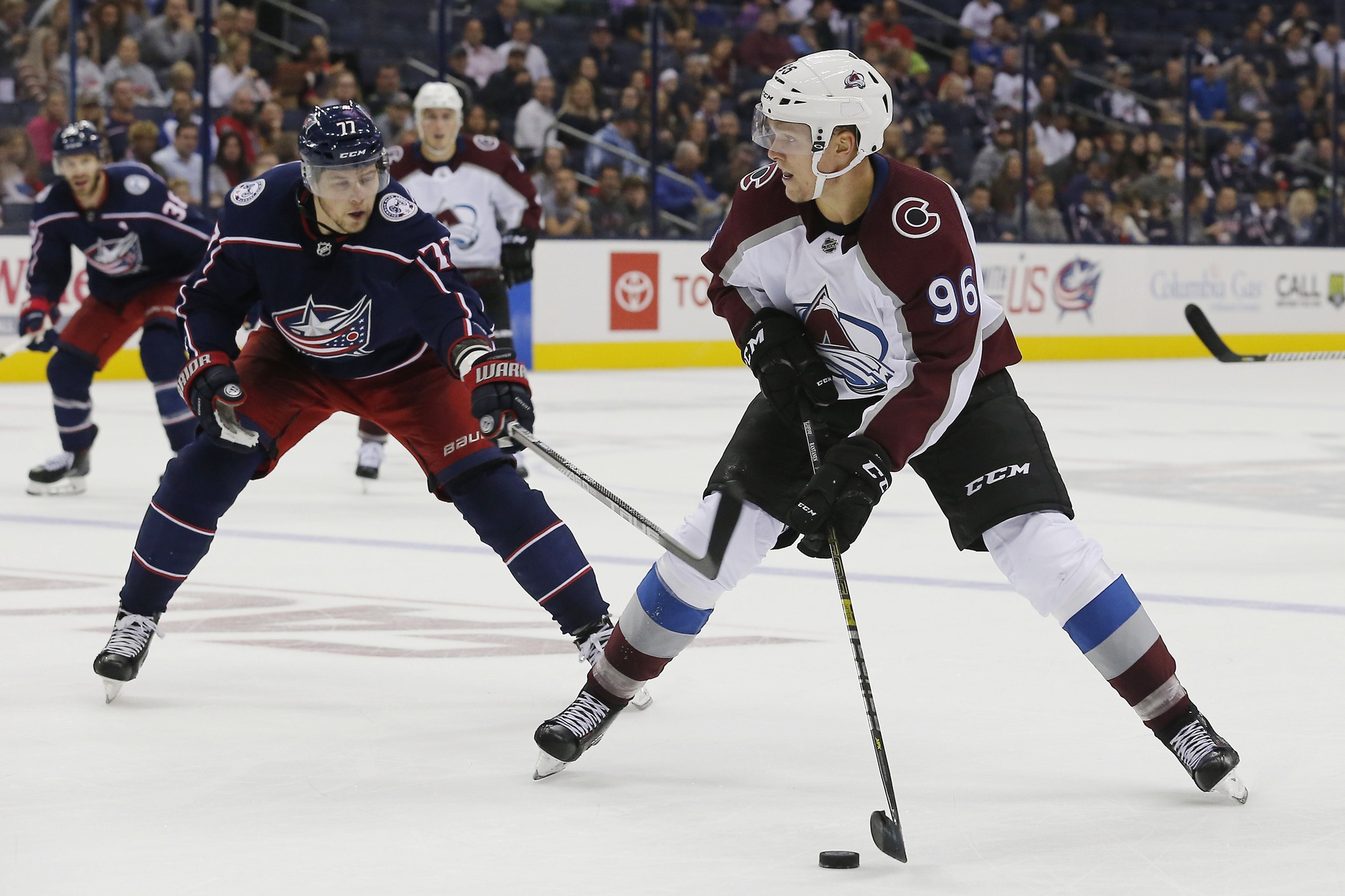 Coming off their dominant 9-4 victory over the Nashville Predators, the Avalanche are set to complete their two-game homestand against the Columbus Blue Jackets on Saturday before heading on the road for six games.
This will also be the last Blue Jackets appearance at the Pepsi Center for two seasons, as they will meet Colorado in Helsinki, Finland, next year for the 2020 NHL Global Series. It will be the second time the Avs will have participated in the Global Series after traveling to Stockholm, Sweden, for two games against the Ottawa Senators in 2017.
"It's so far away, but we had a great time in Sweden. It was a great team-building for us," coach Jared Bednar said. "We have guys that have been there and are from there and then to be able to bring our team and show our team around, I think our guys get excited for that."
Finland is home to a couple of the Avalanche players. Mikko Rantanen, who is currently out with a lower-body injury, is from Nousiainen, Finland, just two hours west of Helsinki. Joonas Donskoi, fresh off of his first career hat-trick, is from Raahe, Finland, and is also excited to go back home for a couple of games next year. Rantanen and Donskoi both played in the SM-Liiga in Finland before making the leap to North America.
"I'm super excited, I have a big family in Finland, a lot of friends, so it's going to be fun to play in front of your friends and family," Donskoi said. "It's kind of far away, the focus is on this season and right now but it kind of keeps you energized to know that it's coming and I spoke to my family today and they were super excited, they will all be in Helsinki to see us play."
PREVIEW
The Avalanche (9-5-2) will be without captain Gabe Landeskog, forward Colin Wilson, goaltender Philipp Grubauer, and Rantanen tonight against the Blue Jackets. They will also learn more about the injury of defenseman Nikita Zadorov today to determine how long he will be out. Zadorov left the game on Thursday early in the second period after taking a puck to the face on the penalty kill and dropping to the ice for multiple seconds before clearing the zone and exiting the ice.
On Friday, Bednar announced that Zadorov was out indefinitely until an update on his injury was available.
The Blue Jackets enter tonight with a 6-7-3 record, and winners of three of their last ten games. Avalanche forward Matt Calvert, who started his career in Columbus before signing with Colorado in 2018, is off to a hot start this season. He will continue to play on Colorado's top line with Donskoi and center Nathan MacKinnon.
"Tenacious on pucks, hard on pucks. He's able to extend plays and keep plays alive in the offensive zone with his puck protection," Bednar said about the forward who is being rewarded for his strong start to the season. Calvert has 10 points in 16 games and is well on his way to shatter his 26-point career-high from a season ago. "He looks confident, playing with guys on his back and still keeps his head up to make plays."
The Avalanche and Blue Jackets are set for a 7 p.m. MST puck drop.