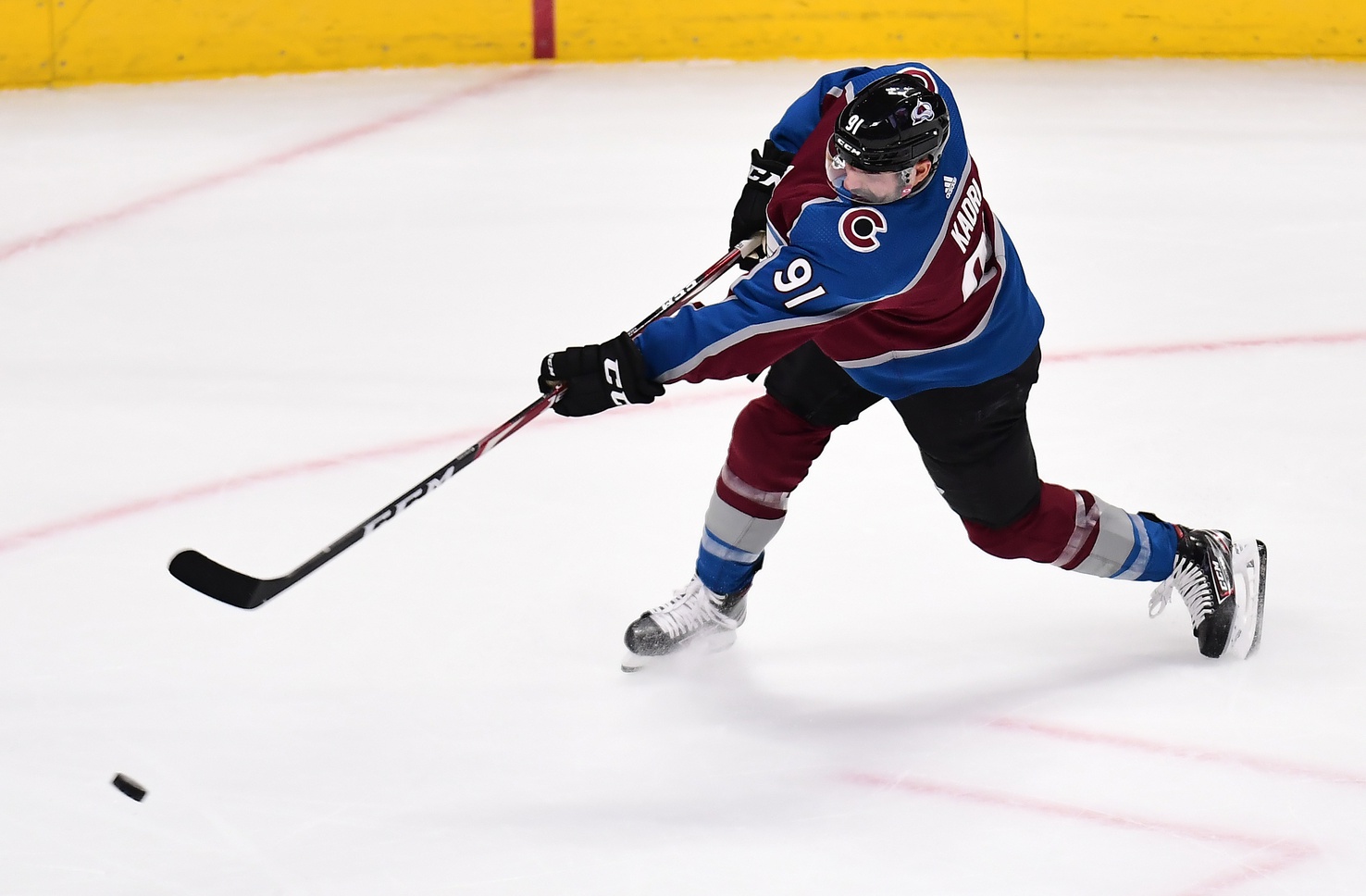 When the Avalanche went out and added numerous pieces to bolster their depth upfront during the offseason, they did so with the thought in mind that injuries happen and if so, you'll need to have proper reinforcements to overcome them.
With Mikko Rantanen already out and now Gabe Landeskog and Colin Wilson, Colorado will need its depth to step up in a huge way.
"We just went from having no injuries and a healthy lineup, having to make some tough decisions on who we're gonna leave out of the lineup every night," Bednar said. "Now all of a sudden we've got three racked up in a matter of a couple of days. This is why you have the depth. This is why Joe (Sakic) went out and signed a significant amount of guys in the offseason and we're confident we can win with the lineup we're gonna put on the ice tomorrow night."
Landeskog, 26, is out indefinitely with a lower-body injury, the Avalanche announced prior to practice on Tuesday. The forward has recorded three goals and four assists in 11 games but has been held pointless in his last three. Bednar confirmed the injury, saying that Landeskog will be out long-term.
"Landy got hurt over the last couple of games and came to practice Sunday, had some discomfort," Bednar said. "He went for further evaluation and he's got a lower-body injury and he is going to miss significant time."
Unlike Rantanen, Landeskog is, according to Bednar, "longer than week-to-week."
With Landeskog joining Rantanen on the sideline, the Avalanche shuffled their lineup. Newcomers Nazem Kadri and Joonas Donskoi were bumped up to the top line to play alongside center Nathan MacKinnon. J.T. Compher, who played on the top line against Anaheim on Saturday, was bumped to the wing on the second line, playing with Tyson Jost at center and Andre Burakovsky at right wing.
Colorado's fourth line, Pierre-Edouard Bellemare, Matt Calvert, and Matt Nieto, was untouched, meaning practice began with the other forward line consisting of Russians Valeri Nichushkin and Vladislav Kamenev playing with Colin Wilson. That was until Wilson got hurt. Bednar confirmed that Wilson "tweaked something" during practice and will be out tomorrow, meaning the Avs will call up another forward from the Colorado Eagles of the American Hockey League prior to the game against the Florida Panthers.
"We'll recall a player later today," Bednar said. "Then we'll reevaluate and see what our lineup looks like before we go on our road trip (on Saturday) and possible call up another one."
With Kadri joining MacKinnon on the top line, Bednar will have options in the faceoff circle. The two natural centermen have played together on the power play all season and have played together in the past in the World Championships for Team Canada.
"I think with me and (MacKinnon) together it's pretty freelance whether I end up playing enter or he does it doesn't matter and I don't think he cares," Kadri said. "I think I understand the way Nate wants to play and his tendencies. I've been watching him a lot for the last couple months so I think we'll be able to generate some real good chemistry on the ice and hopefully, that translates into success."
Coming off their first home loss of the season, the Avalanche will host the Florida Panthers at 7 p.m. MT on Wednesday.
Practice Lineup
Joonas Donskoi – Nathan MacKinnon – Nazem Kadri
J.T. Compher – Tyson Jost – Andre Burakovsky
Vladislav Kamenev – Colin Wilson* – Valeri Nichushkin
Matt Nieto – Pierre-Edouard Bellemare – Matt Calvert
Sam Girard – Erik Johnson
Ian Cole – Cale Makar
Ryan Graves – Nikita Zadorov
Mark Barberio
Philipp Grubauer
Pavel Francouz
*Replaced by Graves at forward after leaving the ice. Barberio played alongside Zadorov in Graves' spot.