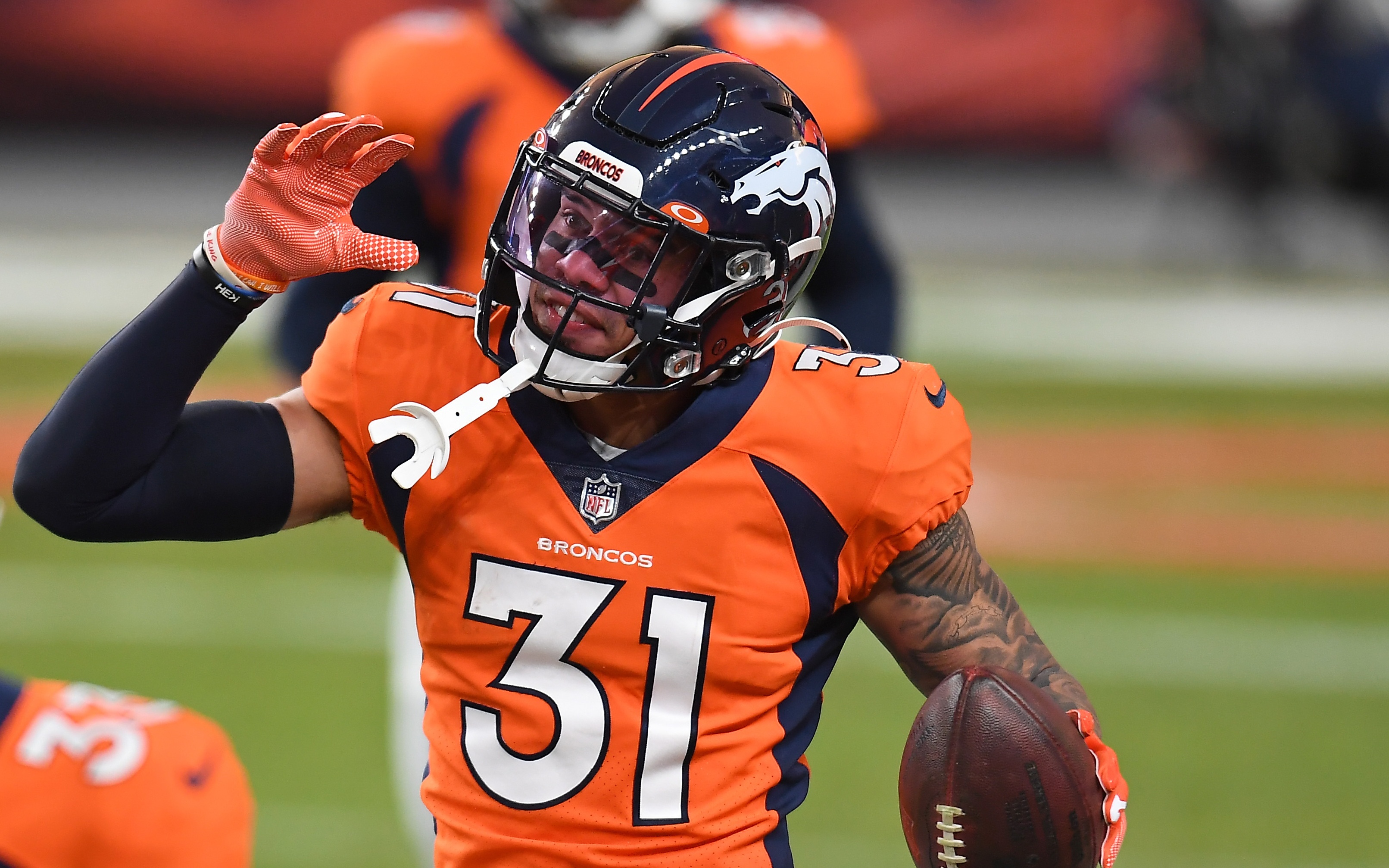 With two weeks in the books, the Denver Broncos have come away with a fast 2-0 start as they look to compete with the best in the NFL.
Denver took on the Jacksonville Jaguars and the first overall pick himself, Trevor Lawrence. Though they won by a margin of ten points, there was a prevailing feeling that Jacksonville gave Denver a tougher time than expected. In the NFL, it really is "any given Sunday" and not all players are created equally.
After Week 2 here are the winners and losers of week two according to Pro Football Focus.
Best Offensive Performance- Courtland Sutton- 90.6 (3rd of 124 Wide Receivers)
Courtland Sutton let the NFL know that he was back, much to the chagrin of the Jacksonville Jaguars. Sutton put together a massive showing catching 9 of 12 targets for 159 yards, an average of 17.7 yards per catch.
Teddy Bridgewater finds Courtland Sutton for 34 pic.twitter.com/yNOCpRpL48

— Joe Rowles (@JoRo_NFL) September 19, 2021
This performance by Sutton was a statement to not only the league, but to the Denver Broncos that he is back and is no longer hindered by the injured knee that prematurely ended his 2020 campaign.
The reemergence of Sutton in this potent offensive attack should prove extremely problematic for the rest of the Broncos opponents as he provides an instant matchup problem for the majority of cornerbacks.
As Von Miller said, "Courtland is back," and his timing is impeccable for Denver.
Worst Offensive Performance- KJ Hamler- 61.7 (105th of 124 Wide Receivers)
With an opening in the wide receiver room due to the injury to Jerry Jeudy, KJ Hamler has a golden opportunity staring him in the face. Having flashed as a major NFL talent, Hamler has shown he can be a gamebreaker, but inconsistencies have reared their head.
KJ Hamler not having a good game so far. Teddy needs to be in his ear at halftime and Pat Shurmur needs to get him touches early in the third quarter.

— Kyle Granger (@LastWordKG) September 19, 2021
Fortunately for him, that opportunity is not lost and he will have a number of chances over the coming weeks. Hamler has the pure skill needed to keep up in the NFL, but he will have to shore up the execution issues that he has been having.
The trick for him will be attention to detail and if he can accomplish that, he will gain the trust of Teddy Bridgewater.
Best Defensive Performance- Kareem Jackson- 90.3 (2nd of 102 Safeties)
Trevor Lawrence throws his 4th INT of the season.

Kareem Jackson has it.pic.twitter.com/kAwvTrTmWD

— Dov Kleiman (@NFL_DovKleiman) September 19, 2021
Kareem Jackson was a heat-seeking missile on the field for the Denver Broncos on Sunday. Having recorded seven tackles and an interception, Jackson's impact was all over the winning formulae for this game.
At 33 years of age, there was uncertainty around whether he would return to Denver with the recent drafting of two safeties in the 2021 draft in Cayden Sterns and Jamar Johnson.
Jackson has shown again, the passion and intensity he plays with is not easily replaced by young talent. If George Paton would have let Jackson walk in free-agency, this Denver team would be missing a key contributor in their defensive success and a locker room veteran and warrior.
His effort against the run is elite for a roaming free safety, and his ability to break up passes with sheer force allows this defense to have lapses and still come away unscathed. Keep an eye on this savvy vet because he is surely not going to let up.
Worst Defensive Performance- Justin Simmons- 42.6 (97th of 102 safeties)
Again, somehow the third-highest paid safety in the league, Justin Simmons finds himself with the worst defensive performance category for the Denver Broncos and, according to PFF, a bottom five safety performance league-wide.
This is beginning a statistical trend for Simmons and if you set aside this week's performance and aggregate both grades from Week 1 and Week 2, Simmons is not even in the top 200 in PFF's safety rankings.
Even when weeding out the safeties that have played less than 50% of the league high 197 defensive snaps, Simmons still comes in at 90th of 102.
Simmons' struggles are baffling and, honestly, if you are watching the game as a casual observer don't appear to be overly problematic or game changing but he has recorded only four tackles on the season with no takeaways.
It definitely is not time to panic. Simmons has performed at a pro-bowl level and his ceiling is as a top-three safety in this league. Statistics do not paint the full picture, but the back-to-back weeks of underwhelming play is problematic and hopefully doesn't begin a trend of declining play.