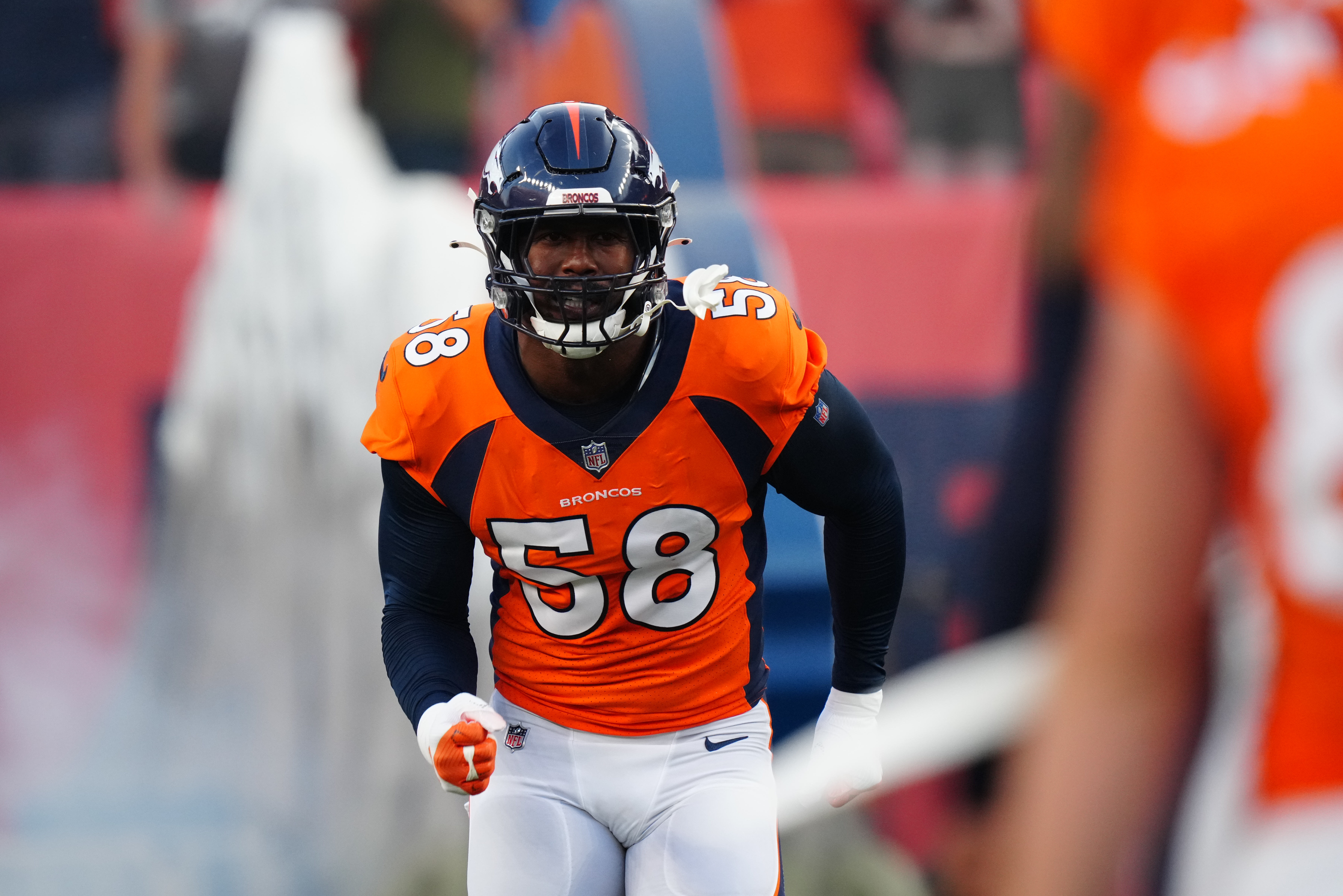 The Denver Broncos are finally playing meaningful football again and that meaning is ever growing when your team is winning. Denver tallied an impressive 27-13 win against the New York Giants on this past Sunday.
When your fanbase is as starved for early season success as Denver's, a win of this fashion feels amazing but it was, by no means, a flawless performance. A number of players stood out and balled out while other stood out for less impressive reasons.
Pro Football Focus (PFF.com) has compiled grades for all of the Broncos starters and here are the best and worst of the game.
Best Offensive Performance: Teddy Bridgewater- 85.7 (4th of 32 QBs)
It's fair to say that Teddy Bridgewater was the biggest bright spot for a team that was just entrenched in the biggest quarterback competition they have seen in a decade or more.
With an impressive statistical line of 28-36, 264 yards and 2 touchdowns, Teddy Two-Gloves led his team to an impressive victory.
Not only was he very accurate with the ball but his poise and leadership shined through and his ability to stay cool under pressure allowed him to make plays where others would have failed.
What a play 🤯@teddyb_h2o ➡️ @AOkwuegbunam

📺: FOX pic.twitter.com/q4XdEDh21D

— Denver Broncos (@Broncos) September 12, 2021
For all of the criticism he received, some warranted, about being a glorified game manager and short-pass master, Bridgewater took a number of shots downfield and would have had an approximately 50-yard touchdown bomb to KJ Hamler if not for a drop.
Bridgewater galvanized this team throughout the day and stood out as Denver's most impactful offensive player.
Worst offensive performance: Lloyd Cushenberry III- 50.9 (26th of 32 Cs) 
Offensive line play is not easy and, on the whole, the entirety of the offensive line struggled at times for Denver. Cushenberry just barely took the lowest score on the offense by just under three points.
In his defense, the interior defensive line of the Giants has some legit wrecking balls in Leonard Williams and Dexter Lawrence II. Lawrence and Williams made it their mission to thwart the rushing game of the Broncos and put as much pressure on Bridgewater as possible and they accomplished that to some effect.
Dexter Lawerence, Leonard Williams, and the Giants IDL were a handful for the Broncos offensive line.

— Joey Richards (@JRDrafts) September 13, 2021
Nothing stood out as entirely problematic with Cushenberry's play overall but he did look a little meek at times and gave a lot of ground. Overall, chalk it up to a tough matchup in week 1.
Best Defensive Player: Von Miller (8th of 98 EDGEs)
Von Miller is back, baby!
After missing the entire 2020 NFL season due to a freak ankle injury, Miller showed up and showed out on Sunday. With two sacks on the day, he created hell for the likes of Saquon Barkley and David Jones.
Welcome back, @VonMiller. 😎

📺 FOX#BroncosCountry x #NFLAggies #GigEm pic.twitter.com/uAJSQ3lP7B

— Texas A&M Football (@AggieFootball) September 12, 2021
Von Miller's impact on this team cannot be understated with the absence of Bradley Chubb against the Giants. He was able to generate pressure throughout the game and was excellent in the run game, setting the edge and fighting through blocks all day.
Miller did have a favorable match-up against a less-than-impressive collection of offensive linemen, but he did what you expected him to do against lesser competition: dominate
Worst Defensive Performance: Justin Simmons 53.1 (58th of 71 S)
Alright Broncos country, don't kill the messenger on this one, but defensive stalwart and pro-bowler Justin Simmons came up short.
Simmons, who has had a spectacular preseason and training camp, did not have any stand-out plays against the Giants. In fact the plays that most observers will remember him being involved in was a dropped interception on an ill-advised throw to Tight End Kyle Rudolph and an almost-penalty on a bang-bang tackle of Jones.
Justin Simmons should've intercepted that ball

— Andrew Buckman (@buckmansports) September 12, 2021
Again, not a liability by any means but hardly the presence you want to see from your highest paid Bronco.