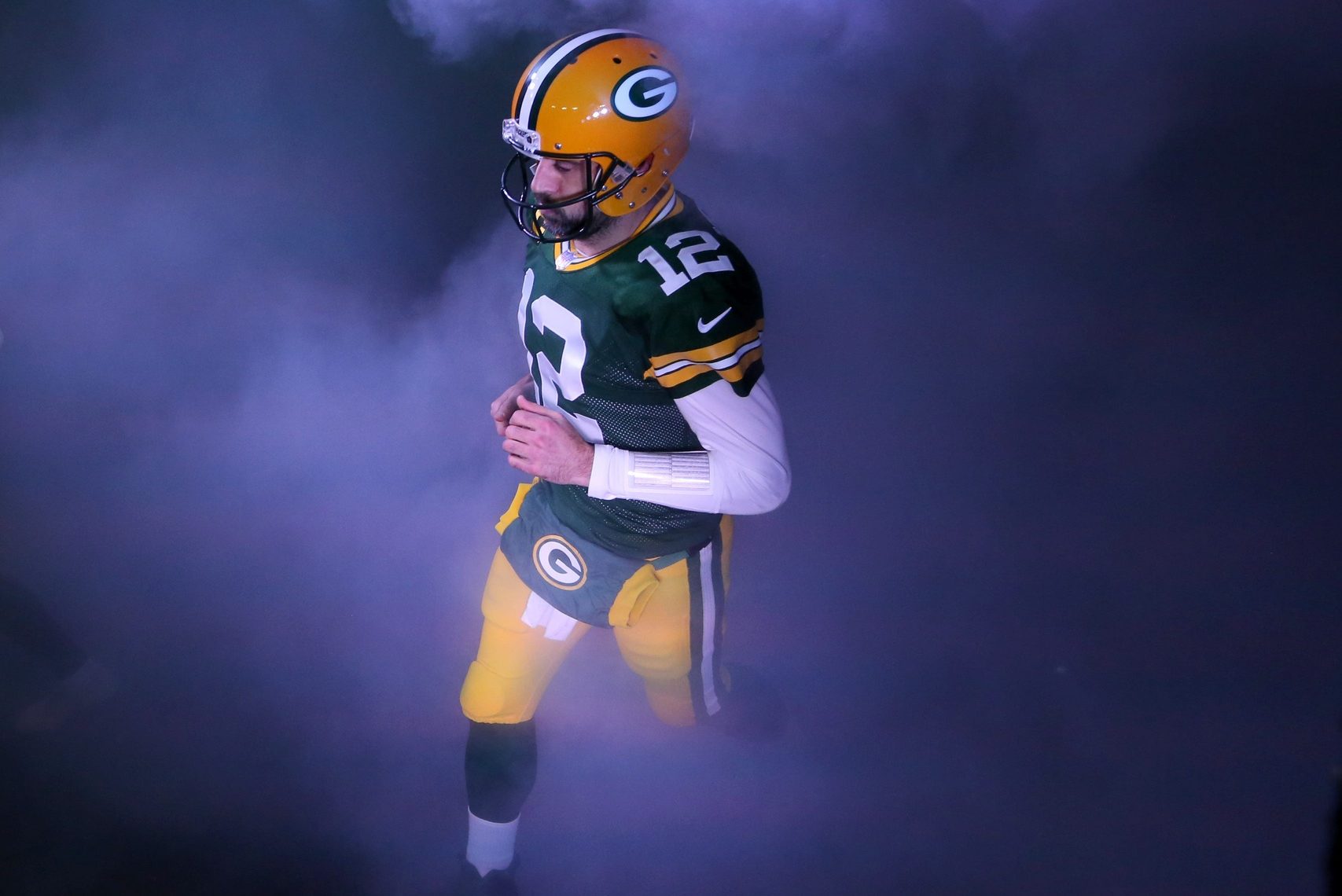 Riddle me this: How can a team that's won a grand total of 12 games in the last two seasons (none of which were playoff games, by the way), and possesses the 9th and 35th pick in the NFL Draft, not come away with a rookie who's already penciled in to start Week 1?
I, for one, am not quite sure how, but that's exactly what happened in Denver over a three-day stretch that many Broncos fans would prefer to forget.
Let's be clear though: George Paton's first draft as the general manager of the Denver Broncos was not a bad one. In his first draft on the job, Paton most definitely landed talented players. Fans, for the most part, didn't have any issues with the players Denver did take; the issues festered from the ones Paton didn't take. It just wasn't the draft that Broncos fans wanted. It could also be said that it's not the draft the Broncos needed.
The players headed to Denver, particularly the first two taken – Alabama cornerback Patrick Surtain II and North Carolina running back Javonte Williams – should prove to be excellent players. Both talented. Both tough. Both rated highly by plenty of draft experts.
Neither, however, are instantly penciled in as starters as of today. That's not because they couldn't start for plenty of teams – they could. It's only that the Broncos have quality veterans already occupying their positions (at least for 2021).
Then there's the elephant in the room; not addressing the quarterback situation is atop the list of frustrations in Denver. There was the pre-draft excitement that future Hall of Famer Aaron Rodgers could be secured through a trade with Green Bay. It didn't happen (for anyone) ,but wen Ohio State's Justin Fields miraculously fell to No. 9 – right in Paton's lap – the former Viking executive said, "Thanks but no thanks." More on that later.
Inside linebacker might be the only position that could stop the Broncos defense from being truly special this season, as the team hasn't had a sideline-to-sideline ILB since Danny Trevathan circa 2015. Penn State's Micah Parsons, who many believed could put an end to that streak, was there at No. 9, too. But Parsons was also passed up in favor of Surtain II. That's not to say Parsons is better or worse than Surtain – both should be special – but the Broncos had already spent the bulk of free agency shoring up the defensive back depth, so adding yet another seems head-scratching if not unnecessary. Ironically, Parsons is already the odds-on favorite to win NFL Defensive Rookie of the Year. Preseason "awards" aren't worth anything, so that's not to say someone else – maybe even Surtain II – couldn't win it, but it perhaps indicates how most might evaluate the Broncos' pick. There was a feeling that perhaps Notre Dame inside linebacker Jeramiah Owusu-Koramoah could be the target in Round 2 (or later), but clearly the Broncos had been eyeing Williams, as evidenced by their move up to get him.
Meanwhile, Melvin Gordon still resides in the Broncos backfield and Josey Jewell is currently the team's starting middle linebacker.
Middle linebacker was finally addressed with the final pick of the third round, as Paton grabbed Ohio State's Baron Browning. Of all the Broncos picks, Browning might have the best shot to begin the season on top of the depth chart. But that's not a sure thing by any means.
"We like his speed, like his athleticism," Fangio said of his rookie inside linebacker. "We think he will be a major contributor on special teams and compete for one of the linebacker spots."
Browning could ultimately be phenomenal, but "major contributor on special teams" doesn't exactly instill confidence that the problem has been solved.
In short, with his first draft as the Broncos GM, Paton had the chance to win our hearts (Fields), warm our hearts (by filling an undeniable need with Parsons or Owusu-Koramoah), but instead left our hearts feeling empty. As good as Surtain, Williams and perhaps even Browning might be, none of them will be the difference between the Broncos going to the Super Bowl or not.
Whether Paton broke our hearts remains to be seen.
If Justin Fields turns out to be great. If Mac Jones turns out to be great. If Micah Parsons wins Defensive Rookie of the Year.
But those things are out of Paton's control.
What remains in his control, however, is how hard he chooses to pursue Aaron Rodgers.
With Justin Fields, there was a chance (however major or minor you'd like to believe) that the Broncos could have had their franchise quarterback – a necessity in seriously contending for a Super Bowl. With Rodgers, there's a good chance the Broncos could compete for a fourth world championship this season.
General Paton might very well know talent. In fact, his choices of both Surtain II and Williams serve as evidence of that. But here's what Minnesota didn't teach him: Here, in Denver, Colorado, we don't win Super Bowls without a Hall of Fame quarterback. That's just a fact. That's a truth we've come to know and understand very well.
Funny thing, the closest that lesson ever came to being "recently learned" in Minnesota was in 2007 – Paton's first year with the Vikings – when none other than Hall-of-Famer Brett Favre slung the rock all the way to the NFC Championship Game (a game they should have won, in fact). And while the Vikings had a few "nice" years after that – including another trip to the conference finals in 2017 courtesy of one of the luckiest, flukiest touchdown catches in the history of football – there were no championship parades in or around the Mall of the Americas. Ironically, the only times the Vikings have ever reached the Super Bowl, they did so behind – you guessed it – a Hall of Fame quarterback (Fran Tarkenton).
So here we sit, a mile high but feeling lower than low.
Why?
Well, we know better. We know that no matter how good our new cornerback or running back might be, we're not going to the Super Bowl this year – or any year soon.
Champ Bailey was one of the greatest cornerbacks to ever play the game, and it took a Hall of Fame quarterback to get him to his first and only Super Bowl.
In the 2000, 2002, 2003, 2004 and 2005 seasons, the Denver Broncos finished third or higher in the AFC in team rushing yards. They were good – very good – but never went to a Super Bowl. Why? The only answer we can come up with is that they didn't have a Hall of Fame quarterback. That's all we know here in Denver.
Whether George Paton's first draft with the Broncos was good, great or mediocre (that's not the point here), this team is going nowhere soon. At least nowhere important.
Unless, one of two things happen:
Drew Lock becomes the next Josh Allen and then some…
Or, Aaron Rodgers becomes the next future Hall-of-Famer to call himself a Denver Bronco.
Super Bowls are what matter around here. Luckily, we have a decent idea of what's required to win one. And while George Paton has a six-year deal, the natives are getting restless. That might not be fair to him, but that's the way it is Denver. Above all, we need hope, but the 2021 NFL Draft didn't deliver any of that.
Aaron Rodgers will.
Mr. Paton, if it's not too much to ask…