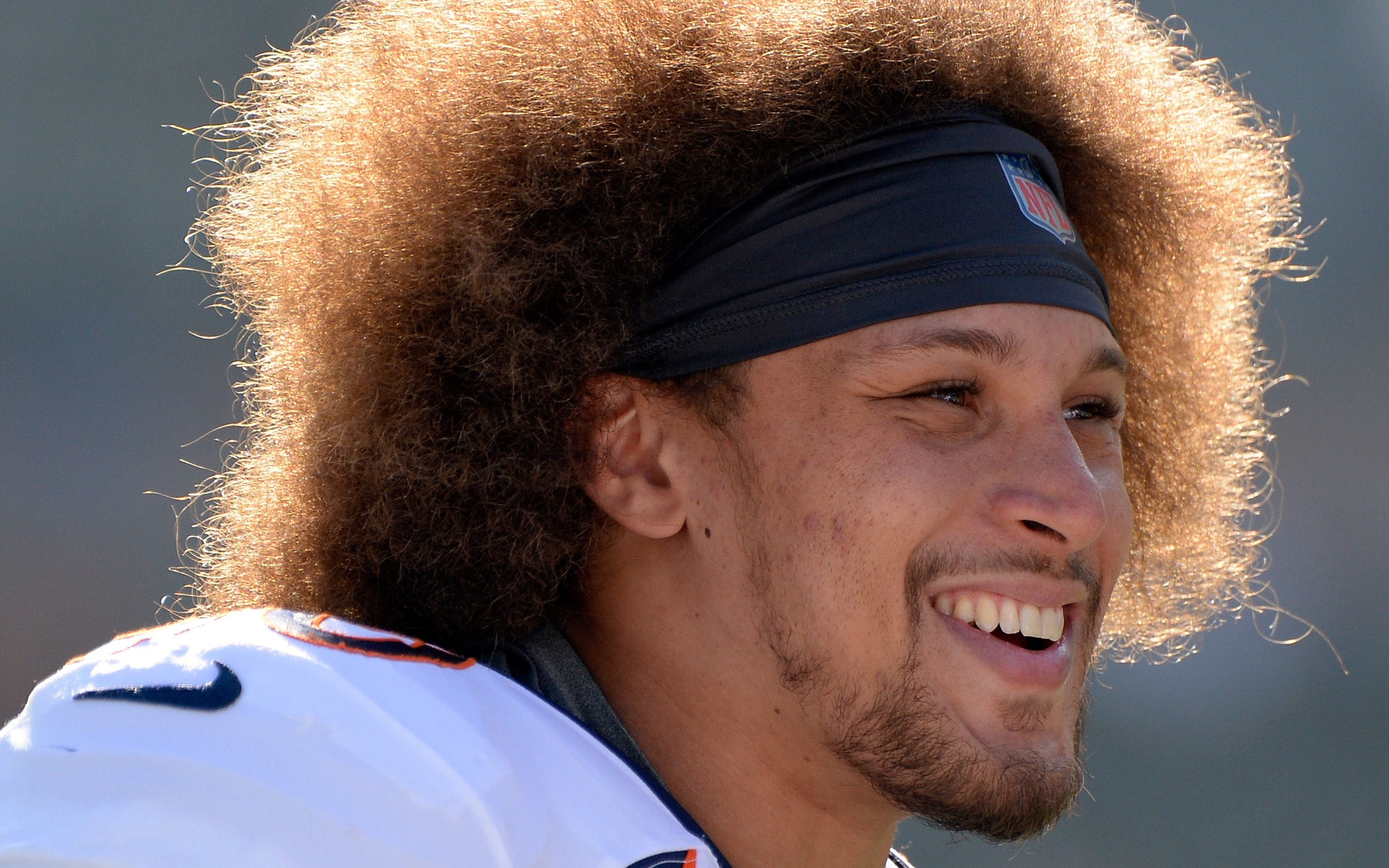 There's no doubt; Melvin Gordon's mishap on Tuesday night will open a door for Phillip Lindsay.
Whether Lindsay's opportunity arrives this weekend against the Patriots, or if it's whenever Gordon is slapped with what will likely be a two or three game suspension, the now-healthy Lindsay will get a chance to be the Broncos featured back.
If history is any type of indicator, Lindsay should run wild.
Would anyone bet against Lindsay, a hometown favorite who's rushed for 1,000 yards in each of the two seasons he's been a Bronco?
Well, there are plenty of folks who wouldn't bet against Lindsay, but one in particular who has "hedged" his bet when it comes to the undrafted back from Colorado.
That would be John Elway, who opted to bring in Gordon at a hefty price tag instead of rewarding Lindsay for what he's already done as a Bronco.
My friend Mark Kiszla wrote an excellent column on the situation in the Denver Post. Kiz essentially suggested that Gordon's ugly situation offers the chance for the Broncos to finally do right by Lindsay. While I agree with that sentiment, betting on it to happen doesn't sound prudent to me. There are a few Broncos players here and there that have been the beneficiaries of a midseason contract, but plenty of others who have ultimately walked because Elway didn't extend them during the season and wasn't willing to pay market value after it.
My prediction? Regardless of how Lindsay plays, or what Gordon has done, Elway isn't going to open up the checkbook now. Especially now, when Gordon makes $19 million and Lindsay earns $750,000.
But, at this point, perhaps we should ask another question.
Does Phillip Lindsay want to be a Bronco?
Lindsay has never been the type to gripe. About anything. Ever. He's one of those athletes who's seemingly earned his way, every step of the way. Long odds? Doesn't matter, not to Lindsay – or at least that's historically been the case. He's certainly not one play out a tough situation in the media, nor is he one to let it get the best of him.
But with a nagging injury, and Gordon having been very effective thus far this season, it was conceivable that Lindsay wasn't going to get much chance to increase his market value this season. Until Tuesday night, anyway.
Now, that opportunity is coming. At the same time, the opportunity presents risk – for the Broncos.
Hypothetically, let's say that Lindsay gets a good, solid, four-game run as the guy. With Gordon on the sideline, that's likely how it's going to unfold. Call it an audition.
If all had gone to plan in Denver, Lindsay's stats were going to be watered down, tough for any team to really gauge what he's worth on the open market (or at least causing his worth to go down). There might have been the belief, that without monster numbers, Lindsay would ultimately take a nice, hometown discount deal. Maybe. Tough to say, really.
But now, there's enough of an opportunity for Lindsay to create true market value. And if he does what he's always done, he may not be someone the Broncos are able or willing to pay – so long as they're stuck paying the second year of Gordon's pricey deal.
More so, Lindsay might not want to come back anyway.
If the Broncos have suddenly become leery of Gordon because of his off-the-field mistake, they might want to be doubly leery that Lindsay could be running his way out of Denver. If he plays well after all, there are plenty of NFL teams who just might like to see him run their way.
For Lindsay, too, he gets a better chance to see just exactly how this Broncos team looks going forward. Is the line capable of blasting holes for him? Is Drew Lock the future? Does he like Pat Shurmur's scheme?
With Gordon sidelined – a situation that surely has to frost Vic Fangio and John Elway – Phillip Lindsay will undoubtedly get yet another shot to prove himself. If he does someone will be happy to pay him.
Will John Elway be willing to do that before the season is over? Here's betting he's not. And if Elway doesn't pay now, will he ever get the chance?
Yes, this is Lindsay's chance to shine. But the Broncos are auditioning as well.