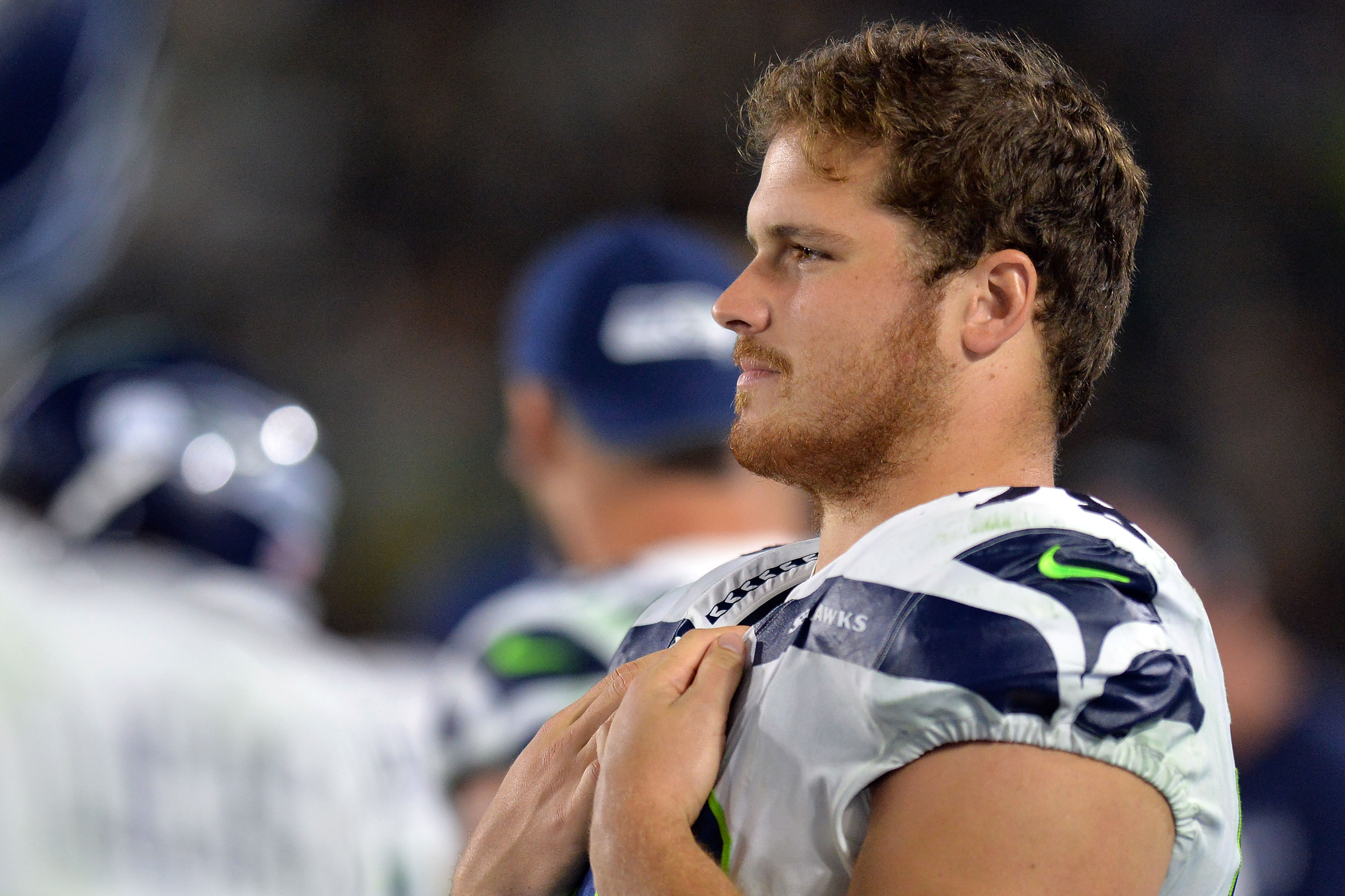 It's been written more than once that the Denver Broncos are further than just a quarterback away from being a threat in the NFL next season.
As the Broncos get set to embark on arguably the most important offseason in recent history, there are a number of holes that they should look at filling with a very modest amount to spend. Obviously, some of those holes will ideally be plugged through the draft, but there will have to be some that are plugged through free agency as well.
We've already looked at potential upgrades at the third wide receiver position and the tight ends, but the Broncos have a few more holes that they could fill on the offensive line.
Let's take a look at a three offensive linemen that might be able to help lock down the Broncos' developing offensive line.
Nate Solder
Landing Solder would entirely depend on how much money the Broncos have left after their quarterback pursuit, but he would arguably be the best addition they could make to their offensive line outside of the draft. Solder has spent the entirety of his career protecting Tom Brady, and the former first-round draft pick would be a wonderful veteran addition to the relatively young offensive line. The Broncos desperately need another tackle, and if they are willing to pay, Solder could come back home to Colorado to help anchor the offensive line.
Luke Joeckel
The former second overall pick is coming off of a season in which he played in just 11 games. He's been plagued by a knee injury throughout the course of his career but finished the 2017 season out strong. If the 26-year-old can manage to remain healthy, his versatility might be the answer to the Broncos' problems at tackle.
Josh Sitton
Sitton has proven over the course of his 10-year career that he's capable of playing a number of positions. While naturally a guard, Sitton has played guard, left tackle and right tackle at numerous times during his career. The 31-year-old could serve as a quality veteran leader on a young offensive line, and with the way the Broncos' offensive linemen have been getting injured recently, versatility is always a plus.