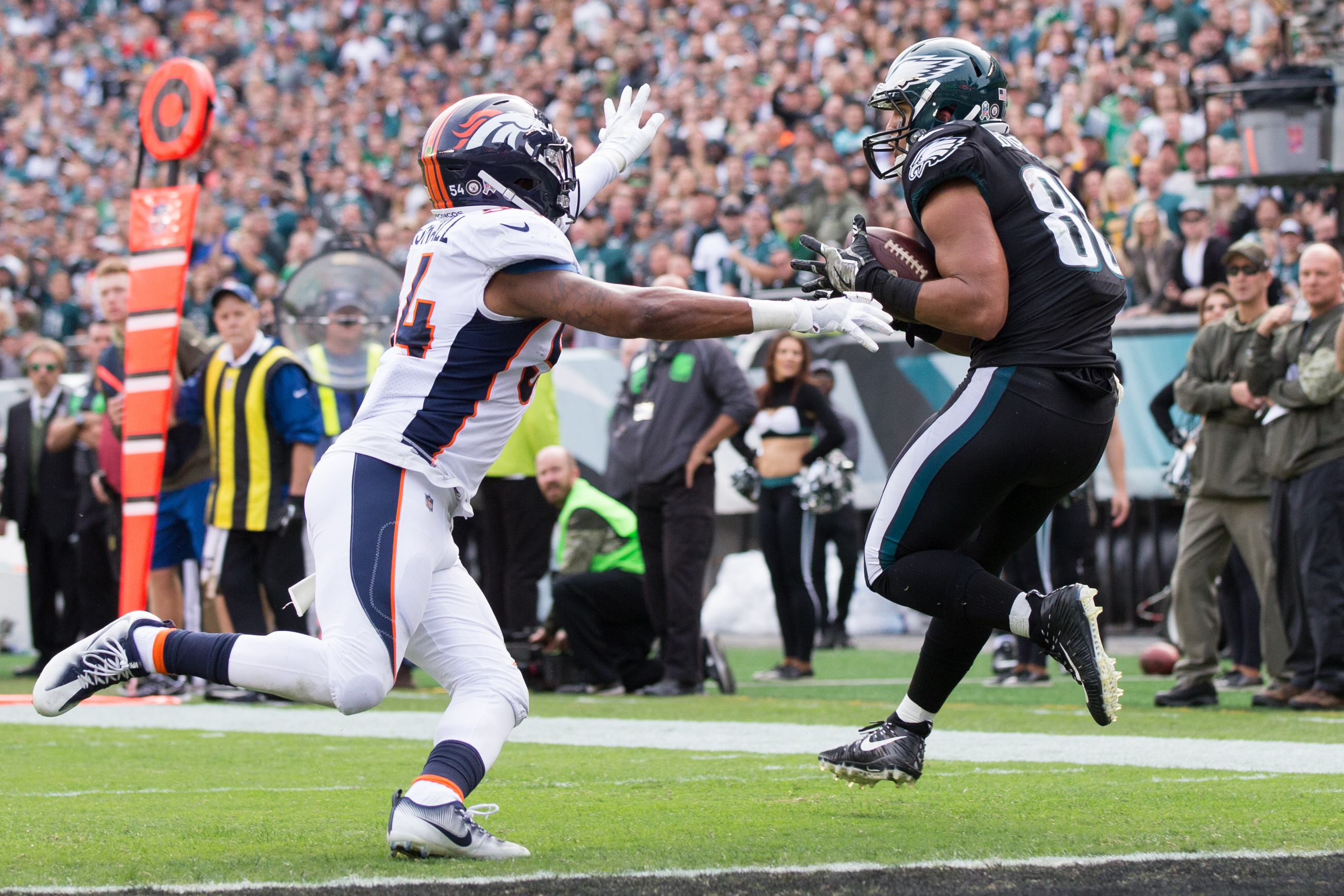 The 2018 NFL season officially begins on March 14, and the Denver Broncos have already made it plenty clear that they are going to make a hard push at free agent quarterback Kirk Cousins.
The quarterback-needy Broncos are in a tough position. With just under $26 million in cap space, as it sits currently, to work with in 2018, the Broncos are going to be hard-pressed to find a quarterback that that will help make them competitive again at a rate that they can afford.
It's no secret that general manager and president of football operations John Elway will have to move some money around to free up the space to pursue any free-agent quarterback that will give them an immediate chance to win.
Unfortunately for them, signing a quarterback will only patch one of the holes that the Broncos shown that they had over the course of the 2017 season.
The Broncos also haven't been able to find a tight end that has been a legitimate threat in the passing game in more than a few years, and despite their efforts, 2017 was no different.
Four different tight ends caught passes for the Broncos in 2017, but none of them managed to make the difference that they needed. Plenty can change between now and the beginning of the league year, but consider some of the moves the Broncos could make in free agency to finally bolster up the tight end position.
For the sake of the argument, let's say that the Broncos are ready to move on Virgil Green, who is an unrestricted free agent. That leaves Jeff Heuerman, Austin Traylor, Matt LaCosse, and Jake Butt as the four tight ends on the current roster.
It's not unreasonable to think that the only one of those four that are absolutely guaranteed a spot on the roster is Butt, who is working his way back from a knee injury he suffered in college.
If the Broncos are looking to upgrade their tight end position at a reasonable price, here are three unrestricted free agents that might be able to make a difference:
Antonio Gates
It's tough to imagine to imagine the 37-year-old with a Bronco instead of a lightning bolt on his helmet, but he could provide the veteran leadership that Butt, and possibly Heuerman, could need to transform into the players the Broncos want them to be — if the Chargers choose to part ways with Gates, that is. If the Broncos are comfortable with either Butt or Heuerman assuming the starting role, Gates wouldn't be a bad backup option, either.
Austin Seferian-Jenkins
Seferian-Jenkins is coming off of a fine season with the New York Jets in which he caught 50 passes for 357 yards and three touchdowns in 13 games. Those aren't Pro Bowl numbers, but the Broncos can't afford a Pro Bowl player at that position, anyway. If the Broncos' young tight ends happen to be further away than the team is comfortable with, the 25-year-old Seferian-Jenkins could be a serviceable starter at a decent price.
Trey Burton
The 26-year-old Burton served as the backup in a trio of tight ends on the Super Bowl LII champion Philadelphia Eagles, and he could be what the Broncos need to get back on track at that particular position. Burton finished the season with 23 receptions for 248 yards and five touchdowns. Again, while those aren't Pro Bowl numbers, Burton sparkled at times during the season, and is a solid tight end at minimum. The Broncos need a few of those. too.