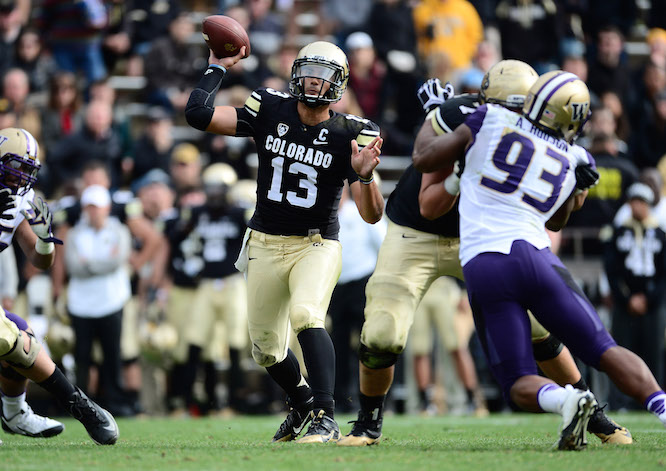 The Colorado Buffaloes have a lot going for them these days, according to Justin Adams, a former-Buff who joined The Final Word on Mile High Sports AM 1340 to offer his perspective on the outlook for the 2015 season. Despite a disappointing 2014 season that saw Colorado win just two games, Adams says there is reason to be excited about what 2015 will hold, not the least of which is the brand-new multimillion-dollar athletics facility in Boulder.
The Buffs play in what Adams considers the best division in college football, but the addition of two high-profile members of the coaching staff will mean more wins now and have a big impact on recruiting. Additionally, Adams says the schedule this year – as well as the schedule for the future – gives Buffs fans plenty to be excited about.
Listen to the full conversation in the podcast below.
Listen to The Final Word every Sunday from 10a-noon on Mile High Sports AM 1340 or Listen Live anytime for the best local coverage of what's new and what's next in Colorado sports.