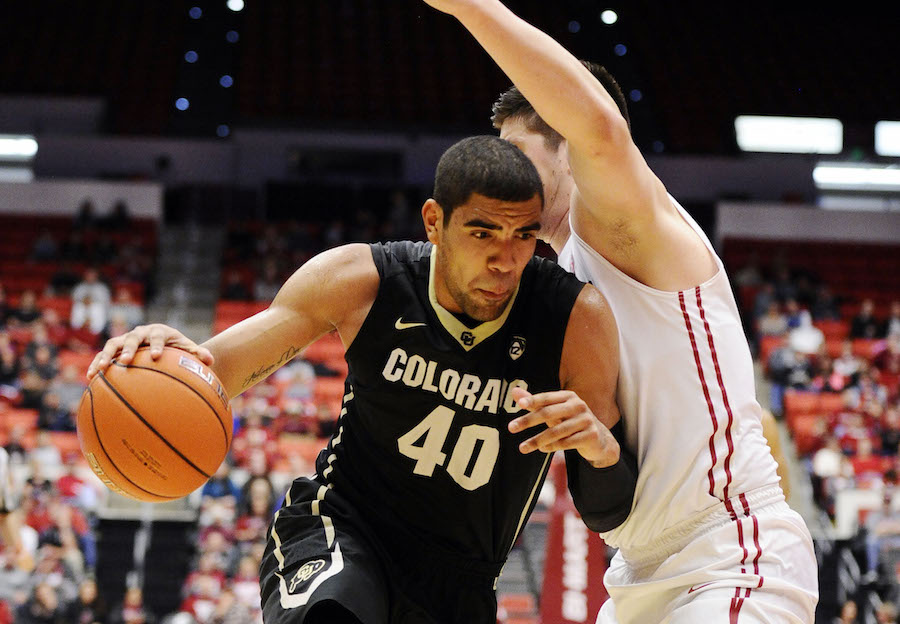 With the University of Colorado men's basketball team coming off big wins at home against both Arizona and Arizona State last week and then a tight, either-or loss to Utah over the weekend, the Buffs are looking pretty good heading into the first round of the Pac-12 Tournament this week.
Colorado is slotted as the No. 5 seed in this year's tournament and will face Washington State in the first round on Wednesday. With a record of 8-2 against the Cougars, the Buffs like their chances, especially since Washington State finished in last place in the Pac-12 at 1-17.
Fueling the Buffs, is senior forward Josh Scott, who on Monday got named to the 2016 All-Pac-12 Conference Team as well as the All-Defensive Team. A two-time Pac-12 Player of the Week this season, Scott leads the Buffaloes with 16.5 points and 8.7 rebounds per game, all the while hitting 54 percent from the field and 75 percent from the free throw line.
Along side Scott, junior Wesley Gordon was also given honorable mention to the Pac-12's All-Defensive team. When working in tandem with Scott, the two are considered some of the most-premier shot blockers in the Pac-12. Gordon ranks third at 2.1 per game and Scott comes in right below him at fourth, with 1.7 a game.
The Buffs roster also contains the Pac-12 "Most Improved" Player in George King, who was coming off a red-shirt year after playing as a true freshman, where he averaged 1.5 points, 1.5 rebounds in roughly 5 minutes of playing time in 27 appearances.
But, when he returned to the team, it didn't take him long to find a rhythm. In his first game, he opened with 14-point, six-rebound performance, despite the team loosing to Iowa State. The following game, he again came out with a statement night, scoring 27 points and gobbling up five rebounds.
His first two games of the season earned him recognition amongst CU fans and, more importantly, the Pac-12. King went out to average 13.3 points and 4.8 rebounds per game, while proving to be an important member on the Buffs' team this season. His contributions helped lead the team to a 21-10 finish, a record that tied the CU record for most regular season wins.
"It feels good," King said Monday afternoon via University of Colorado Athletics. "I feel like I worked towards it, but it's just an individual achievement. We're out here to earn a lot more than individual things. It's the team goals that we still have left that are important."
With upperclassman like Scott and Gordon paving the way for newcomers like King, the future looks bright in Boulder, especially with the Pac-12 Tournament about to get underway. After a disappointing loss in the quarterfinals last year to Oregon, the Buffs are looking to make a statement this year.