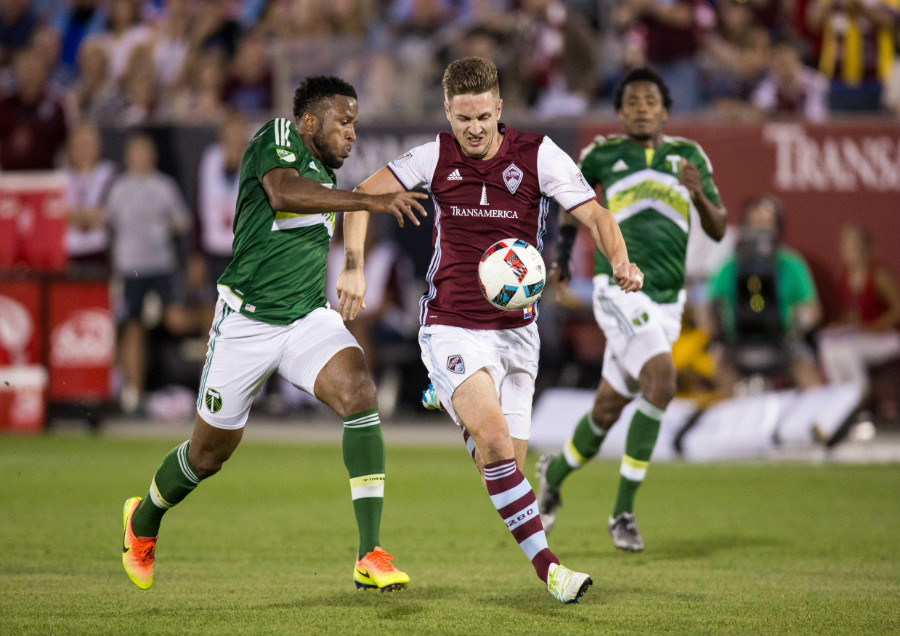 On Saturday, the Colorado Rapids traveled to Vancouver to take on the Whitecaps. The game ended in a 2-2 draw after the Rapids came back to tie the game twice, including a header in the 90th minute with one minute of added time remaining.
Marcelo Balboa was joined by Marcello Romano on From the Pitch on Mile High Sports radio AM 1340 | FM 104.7. Romano claimed that the Rapids "tend to play down to opponents below their level, but play up to the really good teams."
Balboa disagreed, saying "This team lacks creativity in the offense third, and they lack movement. [Kevin] Doyle, [Marco] Pappa and [Luis] Solignac are the three players that produce offense for this team. This team is missing creativity and the ability to split balls through. There were about six crosses where Doyle was by himself in the box, and you aren't going to win a championship with one guy in the box."
Romano countered by saying that "I agree with that, but the Rapids are not set up to score five, but I'm fairly certain they will never get more than two scored against them."
Romano's argument has held up to this point in the season, as the Rapids have had eight clean sheets, nine games in which they allowed teams to score one goal, and only twice have they allowed a team to score two goals in MLS cup play. In fact, the Rapids lead the league in goals conceded, having given up 13 goals in 18 games. The next closest team is the LA Galaxy, who have conceded 18 goals in as many games.
The Rapid's schedule is starting to heat up, with six of their next seven games to be played against teams with records of .500 or better. This includes matchups with the Western Conference leading FC Dallas and Eastern Conference leading NYCFC. The last of those seven games is the pivotal third matchup with Real Salt Lake, a game that will determine who takes the Rocky Mountain Cup after each team has taken one game of the first two.
To hear more about the Rapids and what advice Balboa has, listen to the podcast below…
Catch From the Pitch with Marcelo Balboa every Sunday from 4p-6p on Mile High Sports AM 1340 | FM 104.7 or stream live any time for the best local coverage of Colorado sports from Denver's biggest sports talk lineup.