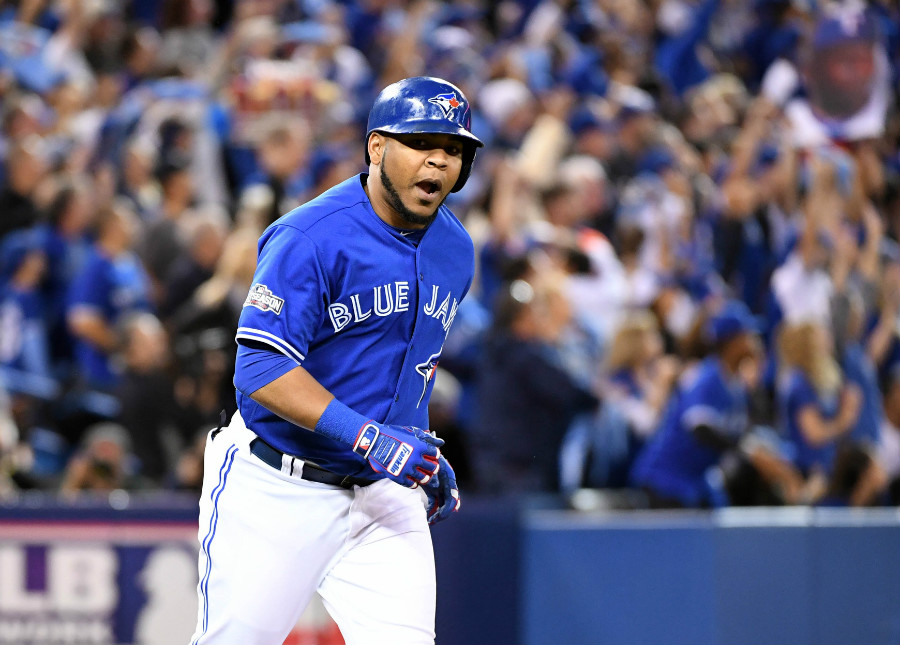 It is now December, Christmas season is here and the Colorado Rockies and general manager Jeff Bridich are at the winter meetings looking to check things off their to-do list:
New manager
Bullpen help
First basemen
One of those holes has been filled already with the hiring of Bud Black as manager, but the other two remain wide open. So far, there hasn't been much traction in the bullpen, but the Rockies are reportedly making moves on the first baseman front.
According to Thomas Harding of MLB.com, the Rox "are considering" shelling out the dollars to bring in a top free agent first basemen like Mark Trumbo or Edwin Encarnacion.
The Rockies have also also had discussions with the Chicago White Sox about first basemen Jose Abreu. Although nothing is close, the Rockies and Sox have exchanged conversations, showing the team's eagerness to fill this hole with a big bat.
If the Rockies were to sign or acquire one of these marquee first basemen, it would say a lot about the direction the team is heading. It would be a power move that would finally give the team stability at the position for the first time since Todd Helton retired.
In addition, it would show that the Rox, a small market team, could lure and acquire primetime talent, changing the general idea of how managment and ownership run the club.
The Rox lineup is already among the league's best, and adding another power hitter to the middle of the lineup would only make them all the more devastating, a pitchers nightmare.
Keep an eye on Mile High Sports for the latest surrounding the Rockies' offseason haul.