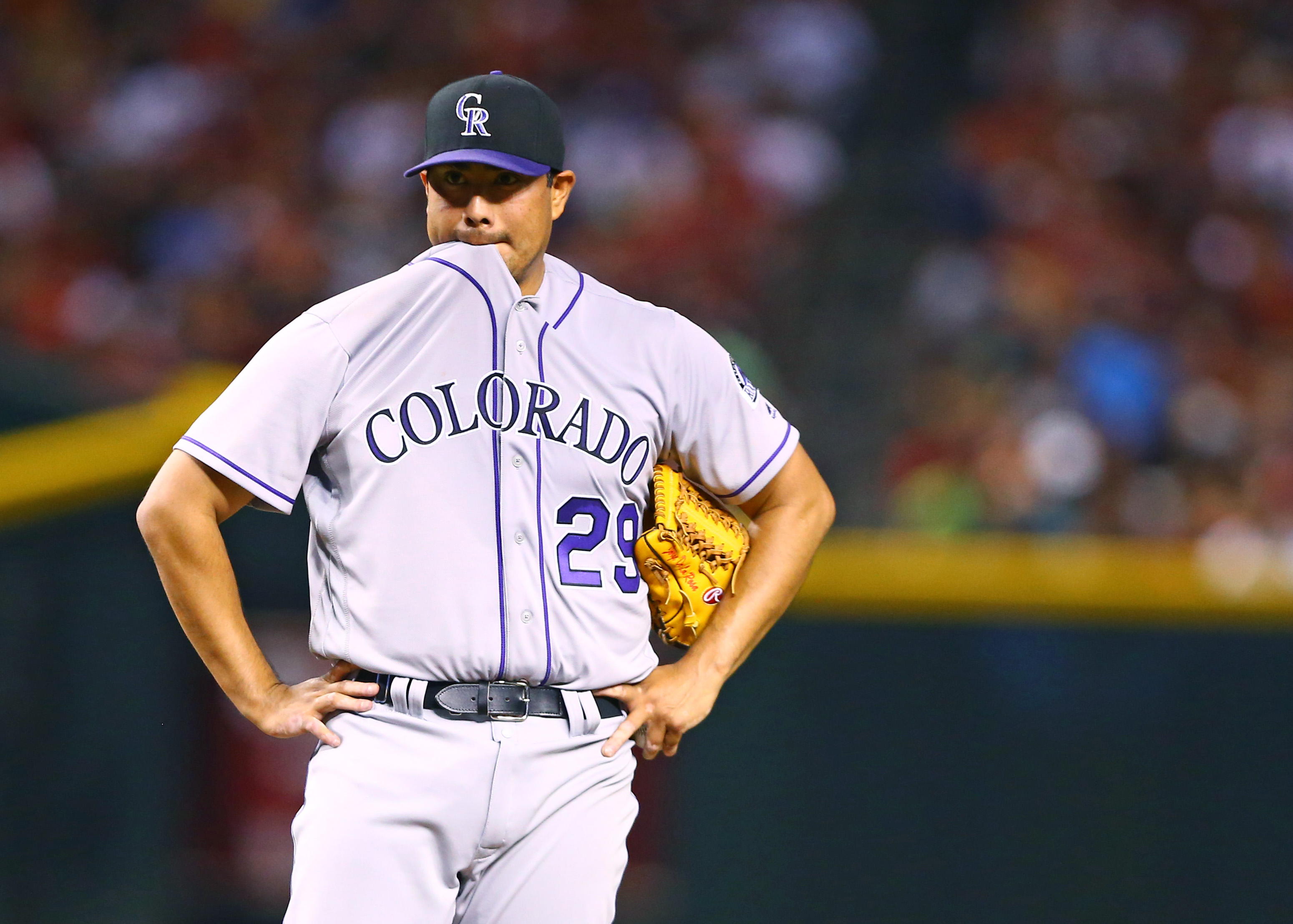 Giving up 29 runs in the first two games of the opening series at Coors Field is bad enough; surrendering that many runs to the first team in MLB history not to score a run in their opening serious is, well … so Rockies.
The Rockies made it close in the home opener Friday with, what else, another Trevor Story home run. But the bullpen quickly yielded any hopes for a comeback.
What was more disappointing was game two, in which the Padres won 16-3. The face of Rockies' pitching, Jorge De La Rosa, was easily outmatched by Drew Pomeranz — remember that name? By the end of the fifth inning, Coors Field was half empty. By the end of the ninth, the only people left down at 20th and Blake were the lucky few who got lost on the party deck.
The feeling of a great road-series win is long in the rearview. The whole point of Opening Weekend is that hope springs eternal. The whole point is that the Chicago Cubs can win the World Series, and the Rockies can finally field a formidable pitching staff. At least for the first two games, all hope was crushed.
Good thing there was a third.
Story continued to make history Friday by blasting not one but two homers on Opening Day. He became the first major leaguer to hit a home run in each of his first four games. Unfortunately, it was wasted on poor performances by Jordan Lyles and company.
While rookie Colin Rea wasn't much to speak of either, reliever Robbie Erlin took control of the game by going nearly four scoreless innings, giving up just one hit. Conversely, the Rockies sent five pitchers to the mound, all of which left with an ERA of at least 10.
Granted it's early, but that's far too many pitchers to lose a game so decisively.
Lyles' performance was disappointing, only going 3 1/3 innings, but he hasn't pitched since May 31, 2015. Hopefully this one can be chalked up to rust and Opening Day jitters. Barring any more freak injuries, Lyles figures to be a solid starter and the one saving grace from the Dexter Fowler trade.
This was easily the most disappointing home opener since 2012, when the eventual World Series champion Giants dominated Jhoulys Chacin and the Rockies 7-0.
Somehow, though, things got worse in game two.
Game 2: Drew Pomeranz vs. Jorge De La Rosa 
The Rockies truly gave their fans nothing to cheer about in this game. Nothing was redeemable in game two. Donald Trump's wall couldn't have kept in Matt Kemp's two home runs, let alone the new wall in right field.
De La Rosa has historically struggled in April, with ERA's in the last three years of 4.18, 5.23 and 11.57. His current ERA after two games in 2016, 12.46, continues a disturbing trend.
Since De La Rosa stormed off and was not available to the media, there wasn't much of an answer as to what went wrong. At this point, pitching at Coors Field seems to be a mindset, rather than anything that has to do with physics or altitude.
Former Rockies pitcher Pomeranz pitched very effectively, earning his first win as a Padre. To make matters worse, this was the first game in Trevor Story's career where didn't hit a home run, ending his pace to hit 243 home runs on the season.
The most encouraging thing about Opening Weekend was the start by Bettis. He was able to come off a shaky game against the Diamondbacks and give the bullpen a much-deserved break by pitching seven innings.
Carlos Gonzalez hit two home runs and Story got back to his heroic ways, hitting his seventh of the year. It was a nice rebound for the team after such a poor performance on Saturday.
Even Dick Monfort sat amongst the fans. Hopefully he'll still be there come September.