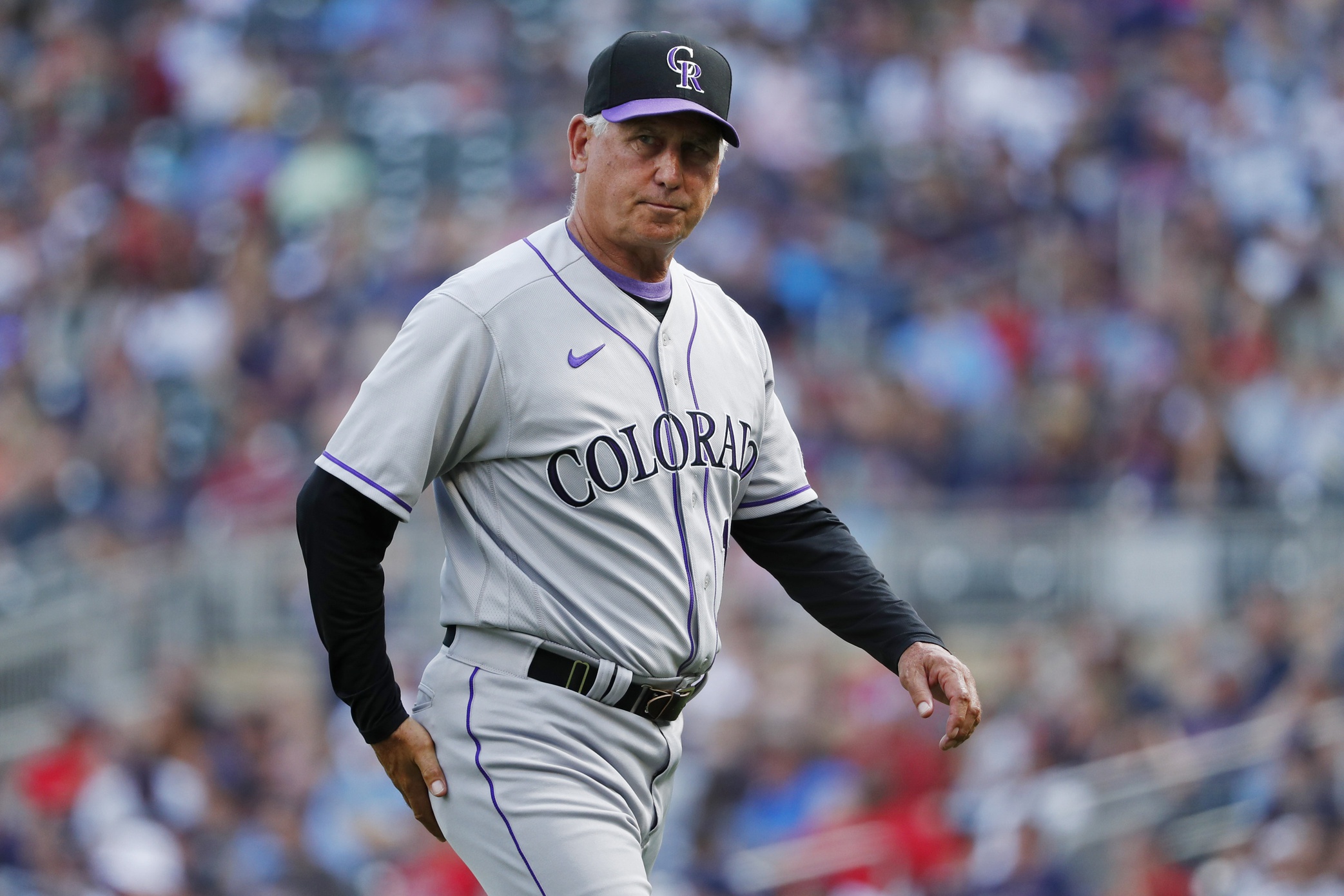 One win? One stinkin' win?
That's all the Colorado Rockies managed on their most recent road trip to Miami and Minnesota.
Yes, after sweeping the San Diego Padres at home, the Rox appeared potentially poised to pull themselves back into some semblance of contention, or at least mediocrity, by taking the show on the road.
But, as has been the case all season, they were not able to do so thanks to more stumbling around from the pitching and hitting and a cavalcade of mistakes that will almost certainly cost the team the season.
Just about every game on the trip was winnable. A better pitch here or there, a fundamental play made rather than booted, or a few key hits could have made this the trip that saved the Rockies season. At least for now.
Instead, it went heavy in the other direction as the team slipped even further under .500, returning home to face the big bad Los Angeles Dodgers while nursing a 31-42 record and desperately searching for a stretch of baseball that doesn't feel truly awful.
They are unlikely to find it against the class of the NL West and so will enter July with almost no momentum. And that is, you may know, the month that leads up to the MLB Trade Deadline.
Barring some miracle run, and despite the fact that German Marquez has been much better lately and Kris Bryant may, probably, possibly, finally, hopefully, be returning to the lineup, this team is running out of steam for a surprise in 2022.
There is a small window left, but it is just about time to turn their attention to the future.
We have already seen the team begin to admit this, getting some playing time for rookies like Elehuris Montero and Sean Bouchard, in addition to a few interesting relievers. 
Of course, the other side of that dynamic, especially the deeper we get into the season, is the presence of veterans who have more than earned their playing time but may be taking up a spot on the roster.
The Rockies have never participated in full-blown firesales at the deadline the way some other teams do and there are a lot of reasons why that we don't specifically have time to get into right now.
More interestingly for the current context will be to see how relatively new GM Bill Schmidt handles this unique situation.
In the past, this club has often been torn between trying to hold onto a star player who was also a fan favorite or moving on for whatever they could get. In other words, the Trevor Story and John Gray situations were "lose/lose" at the very least from a PR standpoint.
This year is different. Colorado has a group of veterans who are playing well, are on shorter contracts, and who aren't lifelong Rockies who hold a special place in the hearts of the fans.
Moving players like Jose Iglesias, Alex Colome, or Randal Grichuk makes all the sense in the world and is unlikely to cause any kind of negative blowback. 
Some fans and media might pop their eyes wide a bit should the team get even more aggressive and part ways with either C.J. Cron or Daniel Bard – arguably their two best players right now – but either of those would be appropriate as well depending on the package offered in return.
Charlie Blackmon's name often comes up around these conversations because of his large contract and dwindling production but that, again, causes a ton of extra complications and is unlikely to happen. He will be a lifelong Rockie.
But everyone else, especially anyone not under contract for next season who is playing well right now, should be on the block.
Not only can Colorado restock some important parts of the team with younger talent, they can also immediately open up the door for the Bouchards and Monteros and eventually Ezequiel Tovars to show what they can do.
It has been oversimplified and ill-understood in the past, but this year right now, the Rockies must sell, sell, sell.