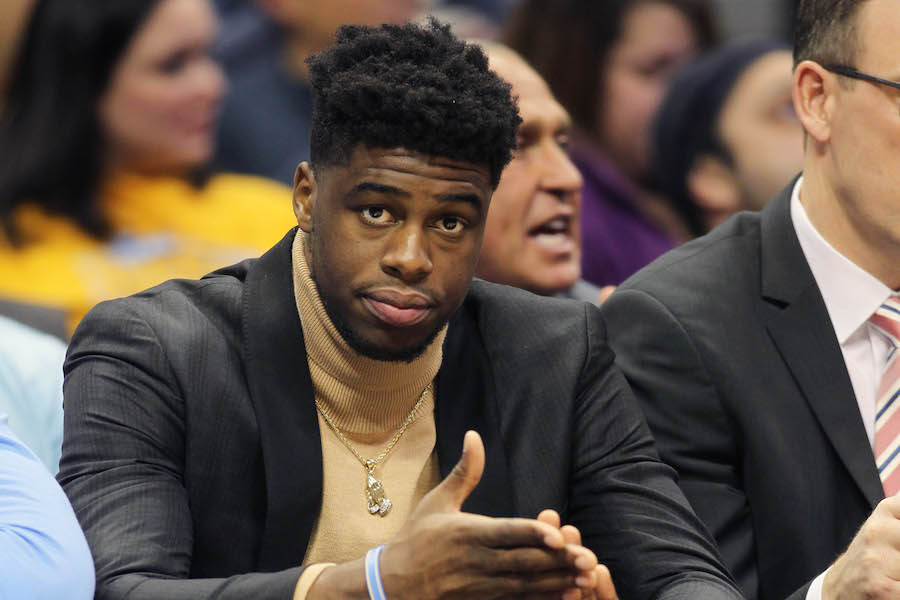 Emmanuel Mudiay was the Denver Nuggets first round draft pick in 2015.
The rookie struggled early this year, but a conversation with coach Michael Malone has sparked improvement in the rookies play.
Mudiay and Malone sat down together and had a one-on-one to address issues surrounding playing time and performance issues.
"We had a couple of very honest conversations, Emmanuel and I," Malone said, via Chris Dempsey of the Denver Post. "There were games in December where I closed the game with Jameer (Nelson) and not Emmanuel. And I told him, I didn't trust you necessarily to close those games. And he didn't want to hear that, and I'm sure it hurt him to a point and I get that. But it's not my job to have Emmanuel like me, my job is to make him the best player that he can be."
Mudiay has had an up-and-down season thus far but has flashed greatness and shown why he deserved to be a top lotery pick.
Mudiay went down with an injury in the first part of the year; however, since his return, he has been much improved.
His ball security, shot selection and aggressive play have allowed coach Malone to regain confidence in his team's lottery point guard.
"The fact that he has come back from that and really done a much better job of valuing the ball, making plays for his teammates, being aggressive, making open shots guarding his position, speaks to his desire to be a great player," Malone said. "He has said it from Day One since he got here, 'I want to be a great player, I want to be a champion.' The work that he's put in, the mind-set that he has, speaks to that. He really has made a concerted effort to improve in all of those areas, and his play shows that. It illustrates all of the improvements that he's made in every area."
In his last 10 games Mudiay is averaging 11.1 points, 5.7 assists and just 3.8 turnovers per game.
The good play has sparked a renewed confidence in the young guard, as well as a strengthened trust between he and his teammates.