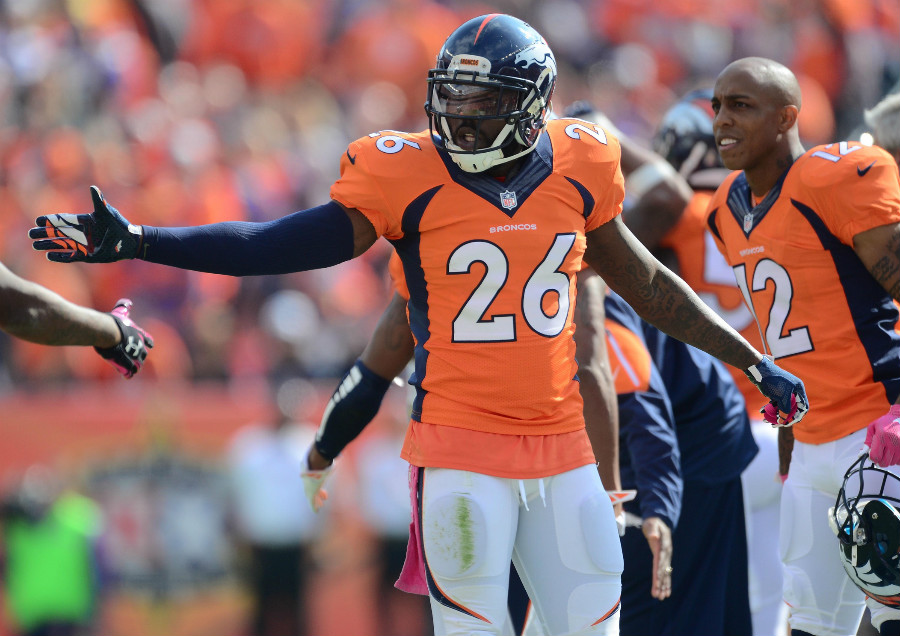 The Broncos have been dealing with the injury bug for the last few weeks now, and against the Raiders, it finally came back to bite them in the butt.
Last week, Denver finally got DeMarcus Ware back, and his snaps should continue to increase as the Broncos get closer to the postseason, as should his impact. They should get back C.J. Anderson and Danny Trevathan this week, too, which will make a big difference, but the team isn't out of the woods just yet.
Based on their final injury report of the week, the training room is still pretty full: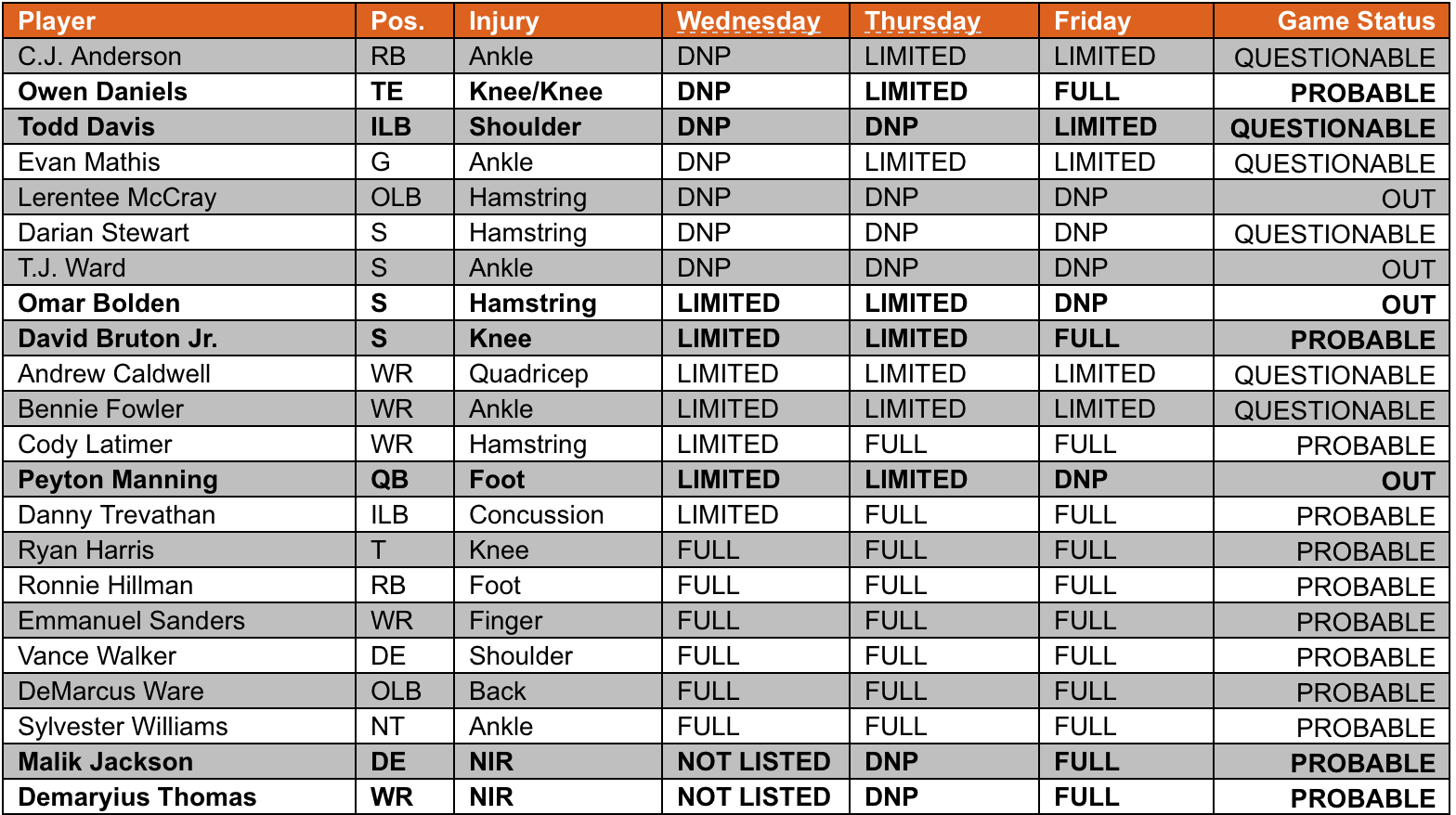 You'd expect that most of those "probables" should end up playing on Sunday, but there are several key "questionable" players the Broncos could really use on the field, specifically Darian Stewart and Evan Mathis.
With T.J. Ward and Omar Bolden already listed as "out," Denver is running extremely thin at the safety position — not to mention that David Bruton is hobbled, too. If Stewart can't go, the Broncos will be heading into a matchup against some of the league's most explosive wide receivers without three of their top four safeties; that's not a recipe for success.
Likewise, as we saw last weekend, the Broncos offensive line isn't exactly the type of unit that can afford any more setbacks. And while Mathis wasn't great last week either, he's been their most consistent option all year; having him on the field is simply a much better option than having him on the sidelines.
The most important thing, though, is that when the Broncos leave Pittsburgh on Sunday night, this list doesn't get any longer. Right now, health is one of Denver's most difficult opponents.