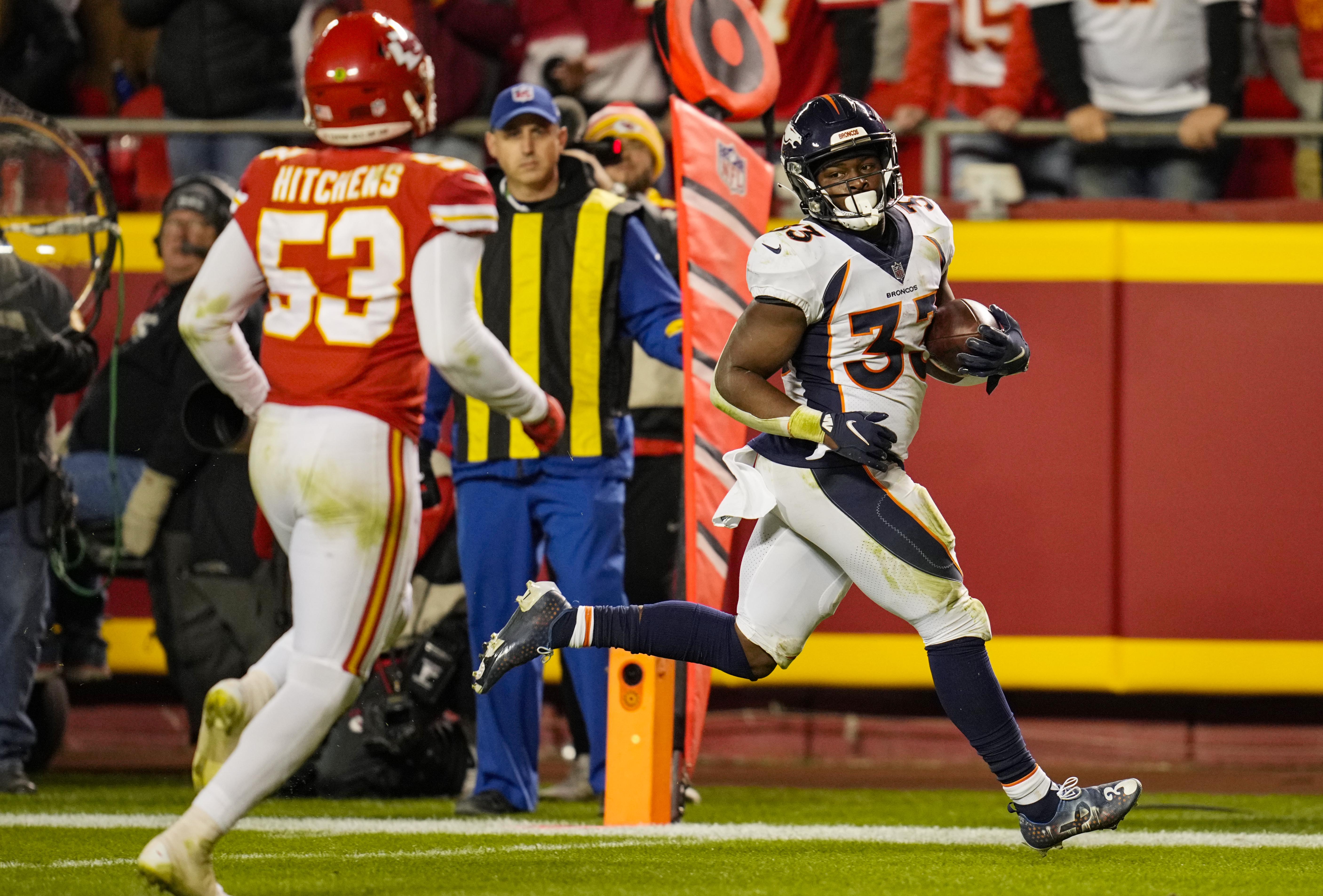 For the first time since 2016, the Denver Broncos have a legitimate shot at the playoffs, and the emergence of a dominant run game is one of the biggest reasons why.
In recent weeks, Melvin Gordon and Javonte Williams have looked like one of the best running back tandems in the sport, and their remarkable performances against the Detroit Lions, Los Angeles Chargers, and Dallas Cowboys has showcased the fact they are the engine that powers this offense
"I think it just goes back to situational football," Shurmur said in regard to how the run game has been helping the team. "Obviously, you want to do what you can to stay on the field. I think the one thing that's evident about third-down conversions is the shorter they are the better chance you have of converting them. We would all agree earlier in the season we had a lot of long-yardage third downs, which for the number crunchers you've got a less likely percentage of converting it—even if you complete the pass. When you've got shorter yardage third downs, your percentage just naturally goes up. There are more plays in your playbook that can get four yards as opposed to eight. You have the ability to run the ball if you want–which we've done [and] which helps, [and] the quarterback can scramble. There's more available to you when you do a better job on first and second down."
Having those successful runs on first down set the offense up with second- and third-and-short situations has been a major boost to the offense. It also negates some of the problems with Teddy Bridgewater and Pat Shurmur's conservative nature on third downs.
A major contributing factor in the run game's recent success has been the blocking ability of the Broncos' skill-position talent.
I think you have [block] as a receiver if you're going to have a total offense," Shurmur said. "Other than the quarterback, everybody, as part of their job description, involves blocking. Sometimes when you run the ball as much as we did the other day, they do more than pass-catching. I think all of our receivers have embraced that."