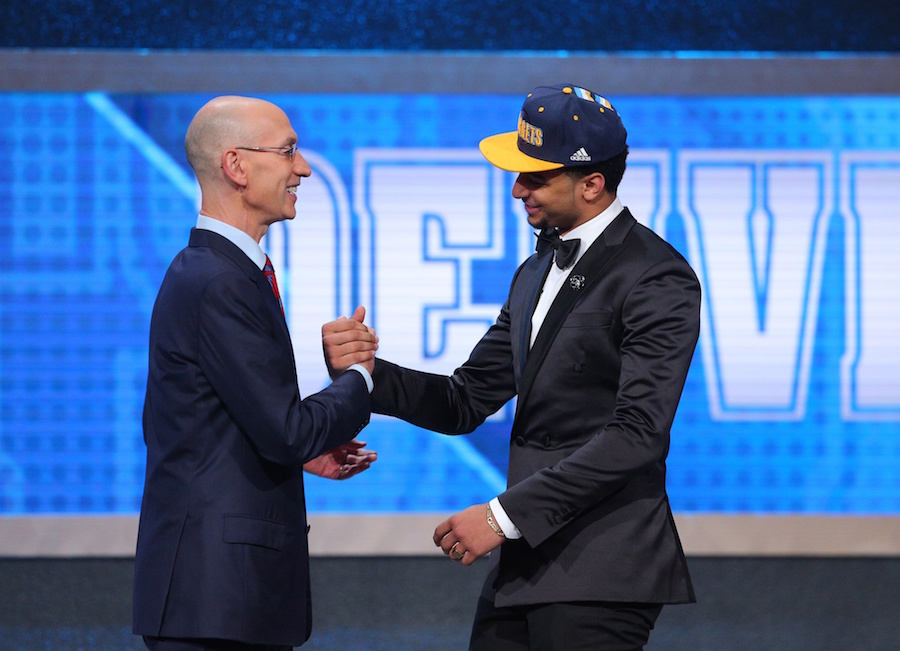 After what looked to be a close game through two quarters, the Nuggets summer league team put their foot on the gas, sparking a 17-4 run which led to their second blowout of the week against the Utah Jazz.
When it came to ball movement, spacing, defense or simply knocking down shots, everything seemed to be clicking for the Denver Nuggets.
Here's a breakdown of some of the Nuggets' top performers:

Jimmer Fredette
Solid first half led by Fredette's 8 points!

Jazz 33 – #Nuggets 37. pic.twitter.com/VDwcxE9KUG

— Denver Nuggets (@nuggets) July 15, 2016
Jimmer Fredette continues to wow. Although he only went 3-11 from the field, he finished up with 12 points, five rebounds and four assists. And while he's known for his scoring prowess, it was the way he controlled the game that set him apart.
And at this point, he's probably earned himself a roster spot in the NBA, even if it's not with the Denver Nuggets. Another solid outing against a young, entertaining Suns team could be the determining factor on whether he gets picked up.
Juancho Hernangomez
Whether it be this year, the next or the one after that, the league will come to know the name Juancho Hernangomez.
Juancho continues to show his versatility, and it's becoming clearer and clearer with each passing game why the Denver Nuggets took a chance on him at 15.
In a fun matchup against Joel Bolomboy, the big man finished with eight points, four rebounds and showed that he could one day be a focal point of an offense. A big game from Juancho on Saturday should turn a few more heads and might even force the Nuggets into bringing him over this season
The Colorado Boys
With it being a blow out, the Colorado kids — Antwan Scott, Josh Scott and Josh Adams — were able to get some burn.
Josh Scott got a rebound and also stepped out for his signature midrange shot. Josh Adams is making a name for himself, and has been getting some significant time, as he played a total of 18 minutes, finishing with six points, two assists and two rebounds, but was the primary ball handler for a good amount of the game.
He even got credit from Jamal Murray.
"Josh did a good job of running the team today," Murray said. "So I let him run the point for a bit, and I played the two"
This was niiiiice ?#NBASummer #Nuggets pic.twitter.com/mPSI0v0mrL

— Denver Nuggets (@nuggets) July 15, 2016
Josh Adams could benefit most from solid play on Saturday against the Suns. With a few good games under his belt, it wouldn't be much of a surprise to see him get a training camp invite.
Jamal Murray
Jamal Murray can light it up, and his buckets come in bunches. This is his second straight 20-point performance, as he finished the game with 20 points, five rebounds and an assist.
He has been confident and has been showing leadership traits that Nuggets fans can be cheerful about.
Just so you know: Murray has 10 points so far THIS QUARTER.#NBASummer #Nuggets pic.twitter.com/yrzphDBY3p

— Denver Nuggets (@nuggets) July 15, 2016