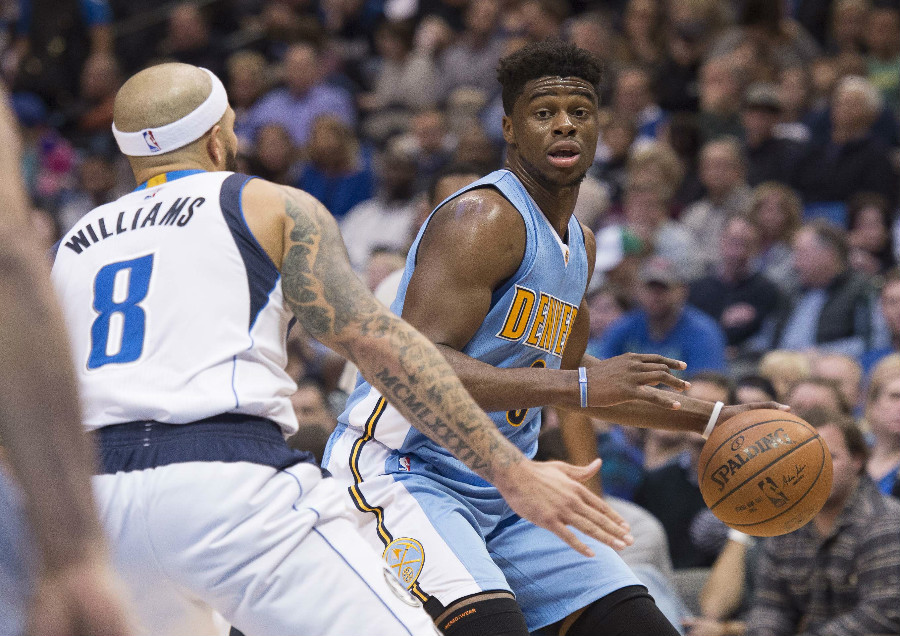 The 23-35 Denver Nuggets are set to take on the 30-28 Dallas Mavericks tonight in the "Great State of Texas."
The Dallas Mavericks are currently the sixth seed in the Western Conference playoff race, edging out the Trail Blazers and Rockets by a slight margin.
The Mavs are led by the ever-youthful Dirk Nowitzki, who has been the center piece of the franchise for over a decade. And even at the ripe old age of 37, he still produces each and every night, averaging 17.7 points and 6.6 rebounds per game in his 17th season.
But the Mavericks aren't just Dirk. Across their roster, Dallas is full of proven NBA talent. Most notably, the resurgent Deron Willimas has been a great addition. Averaging 14.3 points and 5.5 assists per game, D-Will looks to have caught new life after his disappointing stint in Brooklyn.
And guys like Chandler Parsons, Wesley Matthews and Zaza Pachulia are key components of the Mavericks success. Oh, and their coach, Rick Carlisle, is one of the best in the league.
Still, they're beatable.
The Mavs are 4-6 in their last 10 and have a record of 16-12 in their own building.
The Denver Nuggets are fresh off a win against the Los Angeles Clippers, where they played some of the best defense we've seen from the young team all season.
A win on the road won't be easy, but it's definitely not out of the question, especially if they follow these three keys to victory.
Keys to victory:
Stop Dirk: Not only is Dirk the Mavericks' leading scorer, but he's the foundation of their rotation, roster and franchise; without him, they're nowhere near the team they are today. Scoring 101.4 points per game, the Mavs are 18th in the league in points per game, two spots ahead of the Nuggets (100.6). Slow down Dirk, and Denver should be able to close that gap.
Stay strong on defense: The Nuggets managed to put together a solid defensive performance against the Clippers, but they can't go one-and-done. The Nuggies have the opportunity to go 2-0 on the road before coming home to a seven-game home stand. If Denver can continue to build on their defensive identity, maybe that Clippers game becomes a turning point, not just another upset.
Score 110 points: The Denver Nuggets have scored 110 or more points 14 times this season, and unsurprisingly, they are 10-4 in those games. Now, it shouldn't come as much of a surprise that if you score a whole bunch of points you tend to win, but it's definitely a mark worth aiming for, especially against a team like Dallas who's team defensive efficiency (103.6) is in the bottom half of the league (17th).
Game time is set for 6:30 P.M. MST.