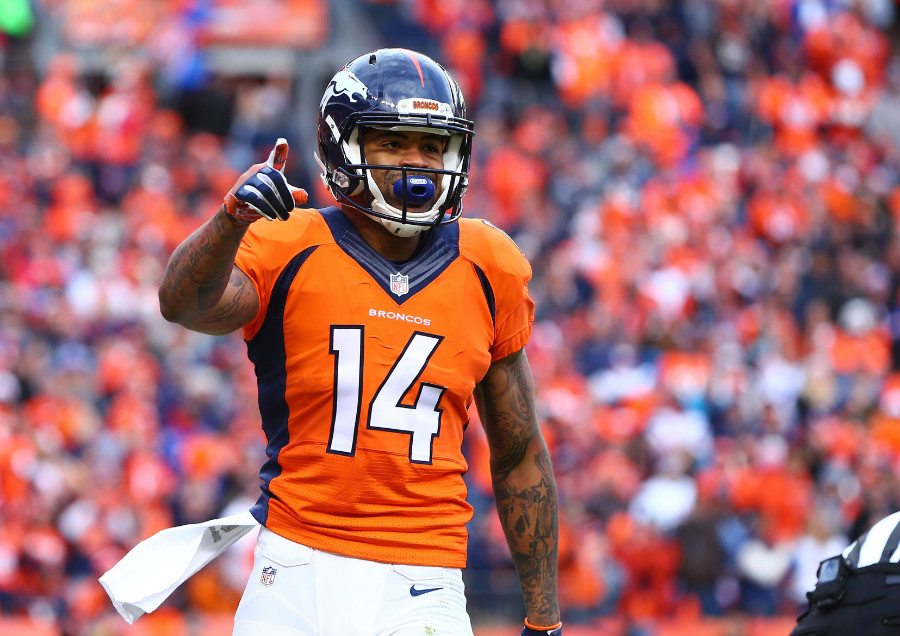 While the Denver Broncos lost key contributors on the defensive side of the ball in Malik Jackson and Danny Trevathan to free agency, they also chose not to resign veteran wide receiver Andre Caldwell.
Caldwell, who spent the last four seasons with the Broncos after spending the first four seasons of his career with the Cincinnati Bengals, recently signed a one-year deal with the Detroit Lions.
While in Denver, Caldwell spent most of his time as the third receiver behind Demaryius Thomas, Eric Decker and Emmanuel Sanders, when he came to town.
Caldwell's departure means that the third receiver spot is up for grabs and it could finally be time for Cody Latimer to step into the spotlight.
Sports Guy Mike and Kyle Reese discussed the topic on a Friday's edition of In or Out.

"You need to be better than Bubba Caldwell," Reese said. "You're a second-round draft pick."
According to Pro Football Reference, throughout his four years in Denver, Caldwell accumulated 32 receptions for 337 yards and five touchdowns, numbers that are very realistic for Latimer.
"Isn't that why they went out and grabbed him?" asked Sports Guy Mike.
The Broncos aren't just going to hand Latimer a spot. The Broncos received solid contributions out of undrafted rookie Bennie Fowler and fourth-year receiver Jordan Norwood.
It might be Cody Latimer's time to shine, but he is going to have to earn it.
Listen to the rest of the conversation below …
Catch the Sports Guy Mike Show Monday-Friday from 9a-11a on Mile High Sports AM 1340 | FM 104.7 or stream live any time for the best local coverage of Colorado sports from Denver's biggest sports talk lineup.