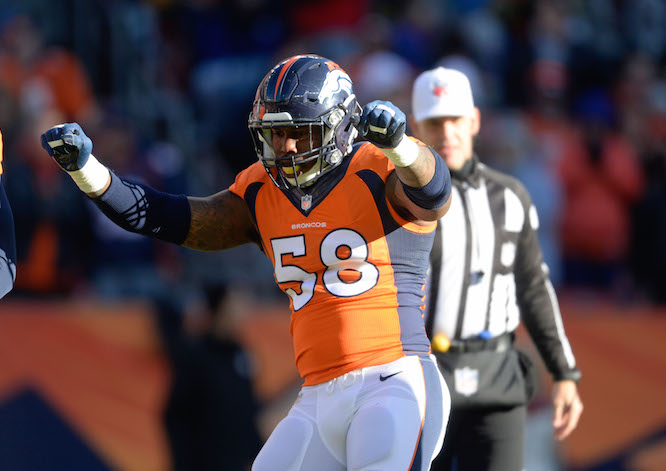 It's hard to oversell the magnitude of Sunday night's game. You can throw out as many cliches has you want — "It's only one game"; "We're on to Indianapolis"; "Nobody's going undefeated" — but the fact of the matter is that this game means a lot more to the Denver Broncos then it would to any other team.
Not only is this a blockbuster matchup between two 6-0 teams, but this is the Broncos' opportunity to prove something to themselves, the fans and the rest of the country — not to mention, I'm sure we all want to hear Peyton Manning grab the mic after a victory and shout "This one's for Pat!"
The Broncos aren't your run-of-the-mill undefeated team; far from it. Over the last two weeks, a civil war has been ignited within Broncos country, and it's spilling out over the Rocky Mountains and across the nation. Tell me, when was the last time you saw a 6-0 team enter the week as a three-point underdog at home?
That's not normal.
Despite one of the best starts in franchise history, the Broncos seem to be at a crossroads. And this game could go a long ways towards deciding where the franchise ultimately lands.
If the Broncos are going to pull out their seventh consecutive victory, silence the critics and cement themselves as true contenders, they're going to need some special performances out of some special players.
Here are the the five most important players to a Broncos victory over the Packers: