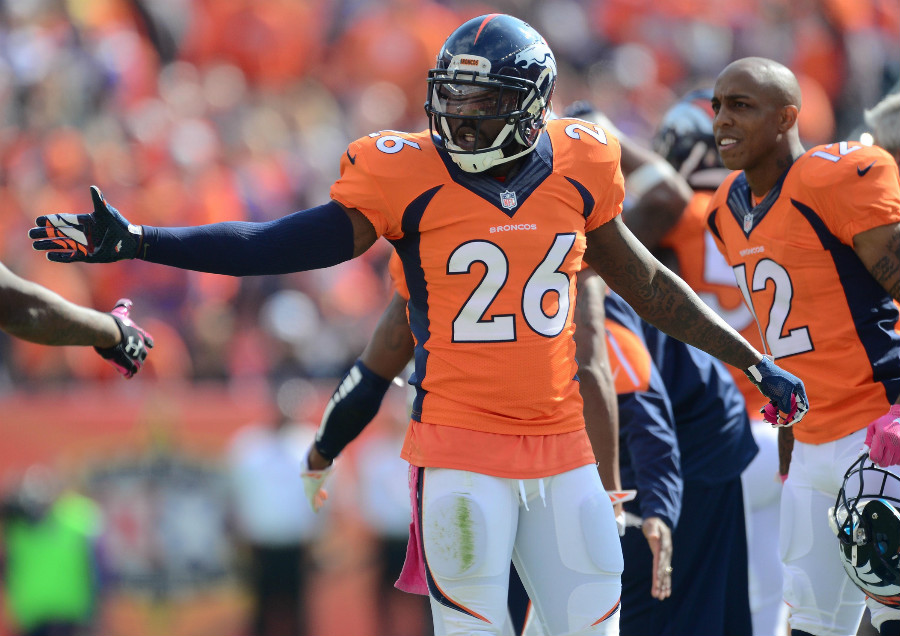 Aaron Rodgers is probably the most dangerous man in football. And when you're about to face some danger, you need to make sure you have some insurance; that's Darian Stewart.
Stewart has been great for the Broncos all season, but this is going to be a whole different beast. He's dealing with the perfect quarterback, someone with the mind, arm and legs to beat you in any which way. If you slip for just a nanosecond, mentally or physically, you're done.
And while this may be the best defense Denver has ever seen, they're going to slip. But when they do, Stewart needs to be there. He needs to be darting into the box to take down Eddie Lacy when he slips past Sylvester Williams. He needs to be sprinting from the right hash to the left boundary when Aqib Talib lets Randall Cobb get a step on him. He needs to be catching Aaron Rodgers any time he scrambles out of the pocket.
He needs to be everywhere.
Just be glad that it's Darian Stewart and not Rahim "The Dream" Moore.