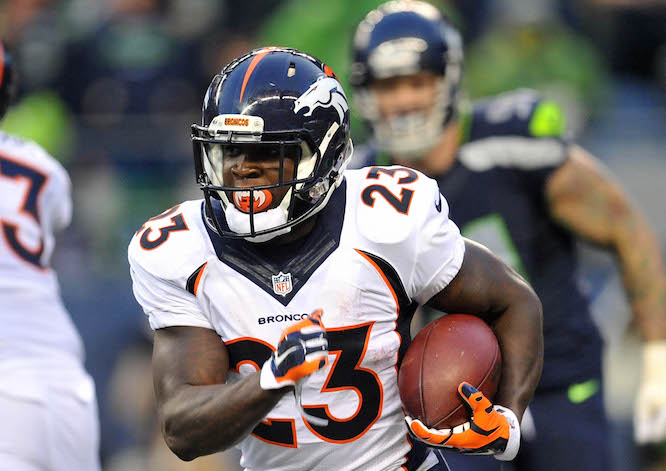 Run the ball. Run the ball! RUN THE BALL!
We've been saying it for years, but it's never been more important than right now. And honestly, for the most part, I've been against the idea that the Broncos needed a balanced attack on offense, that they'd never win a Super Bowl unless they could run the ball.
I mean … the Broncos were in the Super Bowl, and I think a lot more went into that loss than just the running game.
But this is different. This isn't an offense with a top-three quarterback of all time behind center; this is an offense with an average at best quarterback. The Broncos need to give Peyton Manning some help, and that starts with the coaching staff calling some run plays.
Here's a stat that should shock you: Peyton Manning through the ball 48 times against the Cleveland Browns in Week 6. 48 times! Why?
It's not as if the Broncos were trying to come back from a deficit. They were leading almost the entire game. More importantly, the Browns came into the game as the worst run defense in the entire league, and Ronnie Hillman was having his best game of the season.
So why have Manning chuck the ball up more than any other game this year? No idea.
The Broncos need to give Hillman the ball — please, please, please don't give it to C.J. Anderson — and they need to lean on him. Manning will do his fair share, but unless they're trailing by two scores, there's no reason why he should be anywhere near 50 pass attempts.