1. Peyton Manning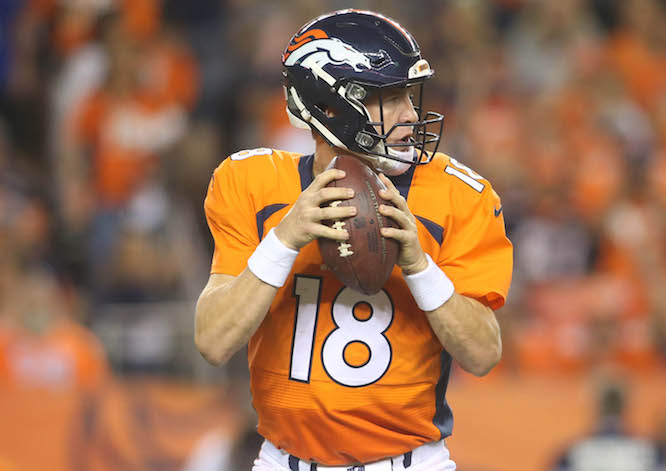 All week, as they've been advertising this game across every screen, billboard and radio wave in the nation, there have been two faces engrained into our minds: Aaron Rodgers and Peyton Manning. And for as much as we want to talk about the other 21 guys on the field at any given moment, that's what this game will come down to.
I believe this Broncos defense can do just about anything, but I'm not sure even the '85 Bears could put a stop to Aaron Rodgers right now. They'll keep him contained, sure, but if Denver is going to walk away with a victory, their offense is going to need to help the cause, not hurt it.
And for Manning, this may be one of the most important regular season games of his career. It's one thing for the media and fans to start questioning him, but once the locker room begins to question their quarterback, that's when things turn south quickly.
Now, from top to bottom, every Broncos player has adamantly defended Manning all year, and I have no reason to believe they're lying, but I am seeing cracks. Against the Browns, for the first time ever, I saw a wideout get demonstratively frustrated at Manning after a bad pass. And last week Mark Kiszla wrote a telling column on how diametrically different the offensive and defensive sides of the locker room conduct business.
On one side, you've got the defense having fun, getting loud and constantly challenging each other to be better; on the other, you've got a quite, subservient group that treats Manning like, as Kiszla says, "Oz the Great and Powerful."
For Manning, this game is about more than wins and losses. He may say that he doesn't hear all the outside noise, but he does. We saw how emotional he was after that Thursday Night victory over the Kansas City Chiefs, and this is no different. Manning needs to have a big game, not just for the Broncos or the fans but for himself.