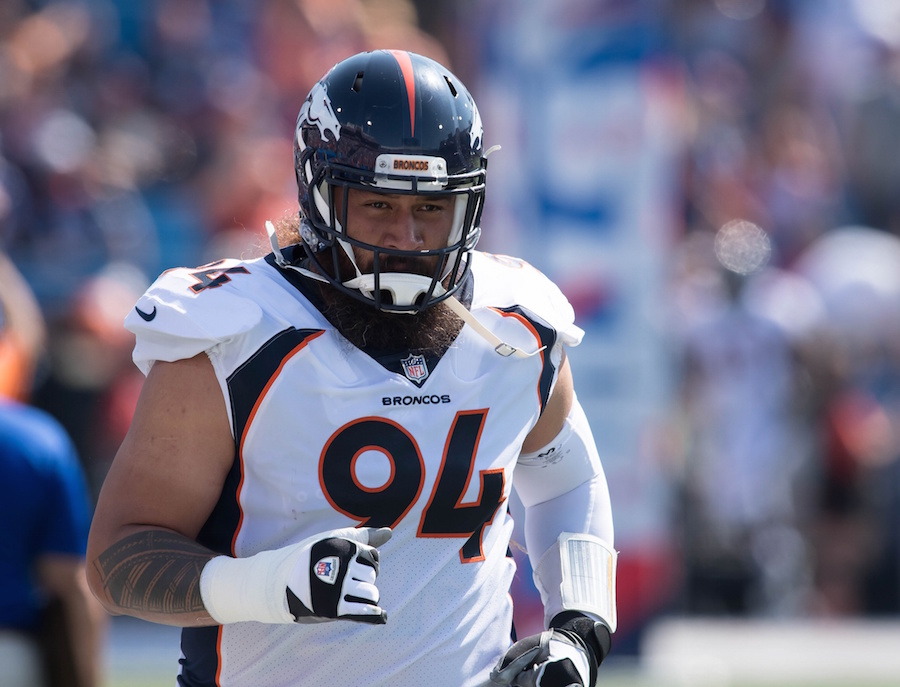 The Denver Broncos for the past couple of years have had a strong presence in the middle of their defensive line in Domata Peko, but a potential change could be incoming.
With his contract up it appears that the Broncos are ready to move on from Peko — or at least push pause on the situation — during the early stages of free agency with the veteran lineman.
This doesn't mean that Peko absolutely won't be a Bronco in 2019, however, as the Broncos could bring back Peko in the future later in the free agency period if he's still available and willing — keyword 'early stages of free agency' — it just means that he won't be plan A.
So who is 'plan A' for head coach Vic Fangio, defensive coordinator Ed Donatell and the Broncos defensive staff? Broncos Blitz podcast host Ronnie Kohrt dives into the possibilities between free agency and the draft.
Click here to listen to the full Broncos Blitz podcast with Ronnie Kohrt.
You can follow Ronnie Kohrt on Twitter for more news regarding the Broncos by clicking here and catch up on latest conversations about the Broncos, or listen to the podcast below.
Click here to listen to past episodes of the Broncos Blitz podcast and access the Broncos Blitz archived vault.